The Moving Image - Photographic Views in Contemp. Art (Zürich, 22-24 Jun 17)
Schwarzescafé Luma/ Westbau, Löwenbräuareal, Limmatstrasse 270, 1. Floor, 8005 Zürich, June 22 - 24, 2017
'Photography takes an instant out of time. Altering life by holding still'
Dorothea Lange
Kunsthalle Zürich and the art- and research project etc | expanding the contemporary proudly invites you to ON LOOKING IV, a new chapter of our ongoing investigation into the relationship between the medium of photography, video, film - the moving image in contemporary art.
The etc symposium series ON LOOKING is an interdisciplinary platform bringing together an international group of artists, researchers and art historians to promote a dialogue and exchange on an international scale. The symposium offers space to present artist statements and to discuss current issues such as research, curatorial criteria, questions of art theory and aesthetics, and visual media in order to discover and define new avenues in the interactions between science and artistic practices.
"All art is experimental or it isn't art. Art is research"
Gene Youngblood
The photographic moment between "narrativity and stasis" (George Baker, 2008) was the focus of the etc symposium ON LOOKING III, Transformations of the Moment | The Photographic View in Contemporary Art (2015). By transferring Rosalind Krauss' term "expanded field" onto the medium of photography, an exciting discourse opened up new aspects. The focus shifted from the isolated, frozen moment to the relationship between the still image and the series, as well as the moving image.
The symposium ON LOOKING IV, The Moving Image | Photographic Views in Contemporary Art (2017), takes on this dynamic by placing video art at the centre of discussion. This conference serves to investigate the moving image, the "projected image" (Rosalind Krauss, 1976), the "reflexive medium" (Yvonne Spielmann, 2005), as well as the photographic views in contemporary art.
ON LOOKING IV questions the relationship between the still image and the moving image in video art, as well as the creative process and the underlying conceptual strategies. Emphasis is placed on the question of how photographic views in contemporary art are defined and what the relationship is between the photographic moment and the moving image, the video - looking through the perspective of the visual arts and with respect to the development of the processual nature and materiality of art practice. Furthermore, technical, stylistic, and contextual changes will be thematized, which in recent years were created through the transition from analogue to digital images.
"What makes the work interesting is if you choose the right questions. Then, as you proceed, the answers are what's interesting."
Bruce Nauman
Following Bruce Nauman's demand for the "right questions," international experts will thoroughly consider the moving image, joined in conversation with Hans Op de Beeck, Peter Downsbrough, and Pedro Barateiro. The Artist talks will serve as a forum in which current positions of contemporary art and photographic views are presented. Each panel will address the individual artistic vision and the development of artistic practice, and aesthetically, theoretically, and historically significant aspects will be discussed.
The art- and research project etc | expanding the contemporary was launched in 2011, investigating the vast and somewhat hidden topic of 'editioned objects' (Douglas Gordon) in fine art, and its ' (...) different way of thinking', (Richard Serra) in such diverse media as printmaking, photography, film, video, multiple, artist book, and performance art with a focus on contemporary art.
etc offers space for research, artistic practice and dynamic dialogues within the international art world - aiming to pursue a discussion from academic as well as from artist's and practice-oriented points of view and offering unique perspectives ON LOOKING at, producing, collecting, and exhibiting art
DONNERSTAG | THURSDAY 22.06.2017
18.00 ABENDVORTRAG | KEYNOTE LECTURE
BEGRÜSSUNG | WELCOME ADDRESS
Daniel Baumann, Kunsthalle Zürich
Kathrin Beer, etc | expanding the contemporary
VIDEO ART AS PHOTOGRAPHIC ART
Prof. Dr. Helen Westgeest
Leiden University, LUCAS (Leiden University Centre for the Arts in Society)
FREITAG | FRIDAY 23.06.2017
09.30 EINFÜHRUNG | INTRODUCTION Kathrin Beer | Daniel Baumann
09.45- PHOTOGRAPHY IN FILM: MAN RAY'S "LE RETOUR À LA RAISON" (1923) Dr. Nanni Baltzer, Universität Zürich
10.30- VIDEO ART IN THE MODALITY OF FEMINISM: CRITICALITY AND LEGITIMATE AGENCIES Prof. Dr. Malin Hedlin Hayden, Stockholm University
COFFEE BREAK | 11.15-11.30
11.30- PASS, SET, INTERPOSE. PETER DOWNSBROUGH'S FILMS BETWEEN STASIS AND MOVEMENT Prof. Dr. Alexander Streitberger, Université Catholique de Louvainté
12.00 MOVING IMAGE I
'Occupied' (2000), Peter Downsbrough Super 16 mm  blown up to 35 mm, b/w, sound, 20"
12.20 ARTIST CONVERSATION I
Peter Downsbrough | Alexander Streitberger
LUNCH | 13.00-14.00
14.00 MEDIUM, PLACE, NARRATION: STAN DOUGLAS AS PHOTOGRAPHER Dr. Dora Imhof, ETH Zürich
14.45 THE IMAGE AND THE WORK: COMPLICATING RELATIONS IN PUBLICATIONS  Gerrie van Noord, Birkbeck, University of London
15.30 DAVID CLAERBOUT - THE GRACEFULNESS OF THE SURFACE
Dr. Andreas Blätter, Rua Madalena Project, Lissabon
COFFEE BREAK | 16.15-16.30
16.30 IMAGE CONCEPTS REVISITED: DIVERSITY AND CHANGE IN CONTEMPORARY VIDEO ART Prof. Dr. Yvonne Spielmann, Berlin
17.30 MOVING IMAGE II
'Staging Silence (2)' (2013), Hans Op de Beeck, Full HD video transferred to Blu-Ray disc, b/w, sound, 20'48" 
17. 45 ARTIST CONVERSATION II Hans Op de Beeck | Kathrin Beer
Apéro riche | appr. 18.45
SAMSTAG | SATURDAY 24.06.17
10.00 BEGRÜSSUNG | INTRODUCTION Kathrin Beer | Nanni Baltzer
10.15 FROM VIDEO TO ARCHITECTURE, BETWEEN TIME AND SPACE
Simon Lamunière, Genf
COFFEE BREAK | 11.15-11-30
11.30 MOVING IMAGE III
The Current Situation' (2015), Pedro Barateiro
Video HD, colour, sound, 11'52", loop
11.45 THE CURRENT SITUATION Pedro Barateiro, Lissabon
12.15 ARTIST CONVERSATION III Pedro Barateiro | Andreas Blättler
12.45 MOVING IMAGES BY CHRISTOPHER WILLIAMS
Daniel Baumann, Kunsthalle Zürich
13.45 CLOSING NOTE Kathrin Beer | Nanni Baltzer
Konferenzsprache ist Deutsch und Englisch | The Conference language is German and English
Die Tagung ist öffentlich und frei | The conference is open to the public and participation is free of charge.
Quellennachweis:
CONF: The Moving Image - Photographic Views in Contemp. Art (Zürich, 22-24 Jun 17). In: ArtHist.net, 14.06.2017. Letzter Zugriff 24.04.2018. <https://arthist.net/archive/15804>.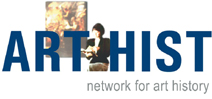 Beiträger: Kathrin Beer, Daniel Baumann
Beitrag veröffentlicht am: 14.06.2017
Zu Facebook hinzufügen