Blogger in Residence (Salzburg, 17 Jul-26 Aug 17)
Salzburg, Austria, July 17 - August 26, 2017
Bewerbungsschluss: 15.05.2017
Call for BLOGGER IN RESIDENCE
The Salzburg International Summer Academy of Fine Arts seeks a blogger for six weeks (17 July–26 August 2017), to report on the official and unofficial activities of the Summer Academy. The daily blog entries (in English) should be independent, succinct and entertaining, with additional photo, film or audio material. The blog is intended to convey the unique ambience of the Summer Academy, and to provide a forum for discussion amongst participants. www.summeracademy.at/blog
You have:
experience, talent and enthusiasm for writing in this topical and exciting medium; fluent, correct use of English. Knowledge of German desired.
We offer:
reimbursement of travel costs to Salzburg (up to € 200.-), accommodation for six weeks, a per diem of € 50, contact with 300 students from all over the world and approx. 40 internationally renowned teaching artists.
Applications with letter of motivation, CV and sample texts by 15 May 2017 to office[at]summeracademy.at
Quellennachweis:
STIP: Blogger in Residence (Salzburg, 17 Jul-26 Aug 17). In: ArtHist.net, 20.04.2017. Letzter Zugriff 23.06.2018. <https://arthist.net/archive/15285>.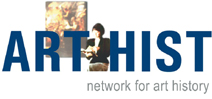 Beiträger: Hildegund Amanshauser
Beitrag veröffentlicht am: 20.04.2017
Zu Facebook hinzufügen