CFP: Sessions at SECAC 2017 (Columbus, 25-28 Oct 17)
73rd annual Southeastern College Art Conference (SECAC) Conference, Columbus College of Art & Design (CCAD), Columbus, Ohio, October 25 - 28, 2017
Eingabeschluss: 20.04.2017
Sessions at the 73rd Southeastern College Art Conference:
[1] The Collectors' Impulse
[2] The Diversity of European Postwar Abstractions
[1]
From: Leanne Zalewski <zalewskiccsu.edu>
Date: Mar 18, 2017
Subject: CFP: The Collectors' Impulse
Panel: The Collectors' Impulse: Conspicuous Consumption or Philanthropy?
In his 1899 book, Theory of the Leisure Class, economist Thorstein Veblen coined the still-useful phrase, "conspicuous consumption," meaning the pursuit of status via goods such as art works. More recently, Pierre Bourdieu argued that taste is inextricably linked to social standing. Most often one must possess wealth to amass noteworthy collections, but is collecting more complicated than status seeking or gaining cultural capital? What if the consumer creates a museum with his or her art collection, such as Isabella Stewart Gardner, Henry and Arabella Huntington, and more recently, Eli Broad has done? Is this primarily creating institutions to solidify and enhance their cultural capital? Should others with great collections feel obligated to share them with the public or is it acceptable to keep them hidden until they are ready to sell? To what degree is a collection left to the public conspicuous consumption, philanthropy, or something else altogether? This panel seeks perspectives on collecting practices, past or present. Who is or was collecting and why? What aspects of collecting motivate one to share a collection with strangers (or not)? How should museum-goers react to private-turned-public collections?
—
[2]
From: Catherine Dossin <cdossinpurdue.edu>
Date: Mar 18, 2017
Subject: CFP: The Diversity of European Postwar Abstractions
"Art, a language that should unite:" The Diversity of European Postwar
Abstractions
In the catalogue of the 1948 Venice Biennale, Giovanni Ponti declared: "Art invites all mankind beyond national frontiers, beyond ideological barriers, to a language that should unite it in an intense humanism and a universal family against every Babel-like division and dissonance." After five years of brutal conflicts and the mounting threat of the Soviet Union, the Western world was indeed in dire need of unity and solace. In this context, abstract art was often presented in the West as a universal language able to overcome national divisions and unite humankind. But could abstract art have overcome the divisions engendered by the Second World War and the Cold War? Could American Abstract Expressionism have served as the West's shared language against Soviet Social Realism? Even if abstraction dominated Western postwar art scenes, didn't it assume different forms and meanings on each national scene? All the more so, since the interruption of international artistic exchanges during the War had led to independent and singular artistic developments. Taking on these questions, this panel seeks to question the myth of abstract art universality by showcasing the diversity and richness of European postwar abstract practices that the triumph of American Abstract Expressionism has eclipsed.
Session Chair: Catherine Dossin, Purdue University
Contact: cdossinpurdue.edu
To apply, see: https://secac.memberclicks.net/assets/documents/secac/conference/secac-2017-call-for-papers.pdf
Quellennachweis:
CFP: Sessions at SECAC 2017 (Columbus, 25-28 Oct 17). In: ArtHist.net, 20.03.2017. Letzter Zugriff 24.04.2018. <https://arthist.net/archive/14951>.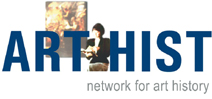 Beiträger: H-ArtHist Redaktion
Beitrag veröffentlicht am: 20.03.2017
Zu Facebook hinzufügen