CFP: Continuity and Change in Later Byzantium (Saint Louis, 22-24 Mar 12)
Saint Louis University, MO, USA, March 22 - 24, 2012
Deadline: Jul 10, 2011
Papers are solicited for a session on Continuity and Change in Later Byzantium at the Annual Meeting of the Medieval Academy of America to be held at Saint Louis University (St. Louis, MO) on 22–24 March 2012.
For further information on the Medieval Academy's Annual Meeting, see http://medievalacademy.org/annualmeetings/annualmeetingfuture.htm
Session title: CONTINUITY AND CHANGE IN LATER BYZANTIUM
Session Organizers: Sarah Brooks (James Madison University) and Cecily Hilsdale (McGill University)
This session invites papers that interrogate the notion of change and continuity in Byzantine imperial territories after the Fourth Crusade and Latin Occupation of Constantinople (1204-1261). How was the notion of the past maintained or transformed by authors and artists after the near collapse of the empire? How were Byzantine social, religious, literary, and artistic traditions redefined in the post-1204 medieval Mediterranean? What earlier models of imperium were adopted and adapted in the face of a much-changed medieval world during Byzantium's final two centuries?
Please send a 250-word abstract of the proposed paper to the session organizers by July 10, 2011: brooksstjmu.edu and cecily.hilsdalemcgill.ca. Feel free to email the session organizers with any questions.
Reference:
CFP: Continuity and Change in Later Byzantium (Saint Louis, 22-24 Mar 12). In: ArtHist.net, Jun 4, 2011 (accessed Mar 31, 2020), <https://arthist.net/archive/1488>.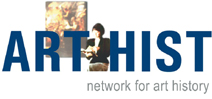 Contributor: Sarah Brooks, James Madison University
Contribution published: Jun 4, 2011
Add to Facebook