New Landscapes in Nineteenth-century Art History: Honouring Professor John House
Kenneth Clark Lecture Theatre, The Courtauld Institute of Art, Somerset House, Strand, London WC2R 0RN, June 23, 2011
10.00 – 17.30, Thursday 23 June (with registration from 9.30)
Kenneth Clark Lecture Theatre, The Courtauld Institute of Art, Somerset House, Strand, London WC2R 0RN
During the three decades of Professor House's career at the Courtauld Institute, the terrain of nineteenth-century art history and curatorship has witnessed transformations reminiscent in scale to Baron Haussmann's project. Ten University Lecturers and museum professionals, who matured under his supervision, will present their current research about the art of the long-nineteenth century through four thematic frames: Antiquity, Modernity and Display; Embodiment and Evanescence; Nationhood and Decoration; Context and Temporality.
To book a place: £15 (£10 Courtauld staff/students and concessions) Please send a cheque made payable to 'Courtauld Institute of Art' to: Research Forum Events Co-ordinator, Research Forum, The Courtauld Institute of Art , Somerset House, Strand, London WC2R 0RN, clearly stating that you wish to book for the 'New Landscapes in Nineteenth-century Art History' conference. For credit card bookings call 020 7848 2785 (9.30 - 18.00, weekdays only).
For further information, send an email to ResearchForumEventscourtauld.ac.uk
Organised by Dr Claire O'Mahony (University of Oxford)
More information (incl. programme and timetable): http://www.courtauld.ac.uk/researchforum/events/2011/summer/jun23_JohnHouseconf.shtml
Reference:
CONF: New Landscapes in Nineteenth-century Art History: Honouring Professor John House. In: ArtHist.net, May 21, 2011 (accessed Oct 1, 2020), <https://arthist.net/archive/1410>.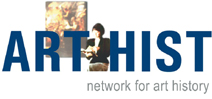 Contributor: Ingrid Guiot
Contribution published: May 21, 2011
Add to Facebook