British Models of Collecting and the American Response (New York,6-7 May 11)
The Frick Collection, New York, May 6 - 07, 2011
Symposium
Reflections across the Pond: British Models of Collecting and the American Response
New York, May 6–7, 2011
The Center for the History of Collecting in America at The Frick Collection and The Frick Art Reference Library
Fifteen speakers will examine British collecting practices during the nineteenth century and discuss how subsequent generations of American collectors embraced the British tradition while developing their own models of collecting, both privately and for the public good. James Stourton, Chairman of Sotheby's UK, will deliver the Keynote Address. Other speakers include Shelley M. Bennett (Huntington Library and Art Collections), Sir David Cannadine (Princeton University), Neil Harris (University of Chicago), and Jean Strouse (New York Public Library).
For the full program, please see http://www.frick.org/assets/PDFs/center/2011_5_6%20and%207%20Center%20Symposium.pdf
To purchase tickets: http://www.frick.org/center/index.htm or call 212-547-6894
This symposium is made possible through the generosity of the Samuel H. Kress Foundation.
Reference:
CONF: British Models of Collecting and the American Response (New York,6-7 May 11). In: ArtHist.net, Apr 11, 2011 (accessed Oct 2, 2020), <https://arthist.net/archive/1179>.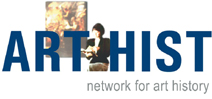 Contributor: Esmee Quodbach, Center for the History of Collecting, The Frick Collection
Contribution published: Apr 11, 2011
Add to Facebook