Society of Architectural Historians (New Orleans, 13-17 Apr 11)
New Orleans, April 13 - 17, 2011
The Society of Architectural Historians (www.sah.org) is holding its
64th Annual Meeting.
The conference features 30 paper sessions covering a wide range of
topics related to architectural history. To read the full descriptions
of the paper sessions, click here:
http://bit.ly/ikap7i
To view the program or register for the conference, click here:
http://bit.ly/esEcxJ
The thematic paper sessions are:
- Architectural Practice in Nineteenth-Century New Orleans
- Building in Conflict
- Museums Framing Monuments: Practices for Premodern Heritage
- Streetscapes of the Bourgeois City
- Open Session: Explorations of the Domestic
- "Middle Eastern" Architecture in Context
- Reconsidering the Late Modernist Urban Landscape
- Renaissance Rome Revisited: Barons, Buildings, and the Papacy
- Capital Flows: Architecture, Geography, and Cultural Economy
- Gender, Sexuality, and Architecture: New Directions
- Open Session: Colonial and Postcolonial Passages
- Space, Form, and Function in Medieval Architecture
- Beyond Liang Sicheng: Restructuring Chinese Architectural History
- Materials, Matter, Materiality, and Architecture
- Architecture in Mind
- Architecture and Race in the Southern City
- The Architecture of Spectacle: Antiquity through Early Modernity
- Reading the Architecture of the Underprivileged Classes
- The Cultural Aesthetics of the Well-Tended Garden
- Walls That Talk: Contextualizing Inscriptions in Architecture
- The Japanese City in an Age of Affluence, 1950s-1990s
- Architecture and Gastronomy
- Open Session: Urban Forms, Urban Visions
- Revisiting La Transition: Romanesque and Gothic in the Twelfth Century
- Locating Architecture Within the Law
- Driving History: Cars In/As Architecture
- Open Session: Rethinking and Rediscovery
- Historiographies of the Baroque, 1880s-1945
- Architecture in the Andes from Its Origins to Today
If you have questions, please contact Kara Elliott-Ortega at
kelliott-ortegasah.org
Reference:
CONF: Society of Architectural Historians (New Orleans, 13-17 Apr 11). In: ArtHist.net, Mar 9, 2011 (accessed Oct 2, 2020), <https://arthist.net/archive/1035>.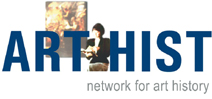 Contributor: Kara Elliott-Ortega, Society of Architectural Historians
Contribution published: Mar 9, 2011
Add to Facebook