CFP: Material Culture (München, 24-28 Feb 16)
Zentralinstitut für Kunstgeschichte, München, 24. - 28.02.2016
Deadline: Apr 15, 2015
[Deutsche Fassung siehe unten]
CFP - INTERNATIONAL CONFERENCE OF THE ERC PROJECT artifex:
"MATERIAL CULTURE. Presence and Visibility of Artists, Guilds, Brotherhoods in the Pre-modern Era", Munich, Zentralinstitut für Kunstgeschichte, 24-28 February 2016:
In recent years, the material turn has led to stimulating new questions, new research areas and new research perspectives in numerous humanities and social science disciplines. The often quoted "thinking through things" is essential, especially in the area of the history of collections and museums. Nevertheless, it is astounding that numerous research themes have hardly been worked on despite the immanent connection of objects to the discipline of art history, for example, in comparison to archaeology and cultural anthropology – although such research themes form a major area of the pre-modern self-conception of the artist. Speaking of those objects of material culture representing the civic associations in crafts and business the conference seeks to make visible the system of guilds and brotherhoods in a townscape. All those objects making up this area of study play the major role here. At this conference, the term material culture of the guild and crafts system is to be understood in its broadest possible dimensions, from multi-panel altar to the simple guild cabinet storing the candles for the civic processions. Of interest are the form, effect and function of these objects in their sacred and profane surroundings.
The most important players are primarily the civic guilds. In like manner, the guild-like brotherhoods play a role, associations which looked after the social and religious matters of their guilds. In addition, the official representatives of the town could have an influence on the design of their town hall or townscape to bring the social structure of their confraternity into focus. When did it come to competing projects among the different crafts groups? To what extent was individual space guaranteed for persons to found donations? The visual artist or even the architect played a major role in the public portrayal of the guilds, but also of individual persons, and generally in the design of public space. He was the one who designed and carried out the paintings, flags, glass windows, manuscripts etc. according to the guidelines of the patrons. The artist's craftsmanship lent glory to the guilds; his visual offerings translated the group's will to self-portrayal into concrete visual messages. Who was responsible for the decoration of the guild rooms? Which artists were called on for these commissions, and how did they deal with each task?
The spaces where the group activities were played out could be of different kinds. The civic space formed the stage, so to speak, where the crafts associations acted on stage and where their realia were put on display. It could have been a centrally located square, the town hall, the church with various guild chapels or even the individual guild house. Along with these locatable spaces, the most diversified temporary spaces formed a major area as well: whether communal festive parades, church processions, festive ruler entrances or funeral ceremonies, the groups had to be visible as representatives of their rank. Realia such as guild candles, crafts-specific coats of arms and standards with guild motifs played an important role. The succession in which the respective group participated in a procession could also signify the status of the guild in the civic context. These were transitory processes which could be preserved in written or visual form. The guild chapels served as publically accessible areas where the confraternity could create its public image according to its own ideas.
In addition to the different players and spaces, the conference is to work out the extent to which the specific object was put to use in the pre-modern era to display splendour, to secure power but also to transfer knowledge and the extent to which the object, often robbed completely of its context, can serve today to understand the guild and crafts system. This interdisciplinary conference wishes to integrate the visual and tactile dimensions of the object, as well as the questions on this topic dealing with the history of science and technology.
Among the possible conference group of themes are, for example:
- Crafts, brotherhood and guild houses in town centres (location, architectural forms, furnishings).
- Town halls and guild house furnishings (for example, reception pieces, gifts by individual artists).
- Sacred spaces in church naves (guild altars / furnishings, brotherhood chapels etc.).
- Stained-glass window cycles for civic crafts groups
- Guilds and religious orientation
- Civic processions / temporary art
- The artist as a member of a religious brotherhood
- The artist in communal organisations
- Artists' celebrations in the pre-modern era
- The artist's funeral within the guild
- Names and designations of brotherhoods
- Competitions
- Guild saints and religious veneration
- Theories on material culture and material turn
- Topography of material culture of the guild system (inventories, clap boards, guild chests, welcome pitchers)
- History of collecting the objects
- Questions in the history of science and technology in the inner- as well as intra-disciplinary context (for example, guild research in the 19th/20th century; material culture studies and concepts and terms in Germany compared to those in other parts of Europe and in the US)
The conference is organised by the ERC Project artifex (www.kuenstlersozialgeschichte-trier.de/tak-sharc/artifex/). We were able to secure the Central Institute for Art History in Munich as the ideal conference location. It is, after all, the seat of "Forschungsstelle Realienkunde", which is devoted expressly to material culture in its manifold dimensions.
CONFERENCE CONDITIONS: The organiser will pay for transport and accommodations for the speakers. More detailed information will be announced following the selection of the speakers and the arrangement of the programme.
PARTICIPATION REQUIREMENTS: A publication of the conference proceedings is planned for shortly after the conference ends. For this reason, the selected speakers are expected to have a text with footnotes, bibliography and images already prepared for publication at the time of the conference. Following the conference only a few alterations can be made to the text before the manuscript goes into print at Imhof Verlag Petersberg in the summer of 2016. Revised texts with printable images must therefore be available for the organisers at the latest on 31 March.
DEADLINE FOR SUBMITTING ABSTRACTS: April 15th 2015
The talks should be 30 minutes long. We request that abstracts, no longer than one page, plus a brief CV with the most important publications be submitted to:
guildsuni-trier.de
ORGANISATION TEAM:
Prof. Dr. Dr. Andreas Tacke / Prof. Dr. Dagmar Eichberger / Dr. Birgit Ulrike Münch
—
CFP FÜR INTERNATIONALE KONFERENZ DES ERC-PROJEKTS artifex:
"MATERIAL CULTURE. Präsenz und Sichtbarkeit von Künstlern, Zünften und Bruderschaften in der Vormoderne", München, Zentralinstitut für Kunstgeschichte, 24.-28. Februar 2016
In den vergangenen Jahren hat der "material turn" in zahlreichen geistes- und sozialwissenschaftlichen Disziplinen zur Stimulanz neuer Fragen, neuer Forschungsbereiche und neuer Forschungsperspektiven geführt. Das vielzitierte "thinking through things" ist gerade im Bereich der Sammlungs- und Museumsgeschichte essentiell. Dennoch sind trotz der dem Fach Kunstgeschichte immanenten Objektgebundenheit – etwa im Vergleich zu Archäologie und Kulturanthropologie – erstaunlicherweise zahlreiche Forschungsthemen noch kaum bearbeitet, obgleich sie einen zentralen Bereich des vormodernen Künstlerselbstverständnisses bilden: Die Rede ist von jenen Objekten materieller Kultur, die die städtischen Berufsverbände im Handwerk und Gewerbe repräsentierten und so das Zunft-Gilde- und Bruderschaftswesen im städtischen Kontext visualisierten. Sämtliche in diesem Bereich angesiedelten Objekte stehen hierbei im Zentrum des Interesses, der Begriff 'material culture' des Zunft- und Gildewesens wird auf der Tagung in breitest möglicher Dimension verstanden, vom mehrflügeligen Altar bis zum schlichten Zunftschrank, der die Kerzen für die städtischen Prozessionen beherbergte. Von Interesse sind die Form, Wirkung und Funktion dieses Objekt in seinem sakralen oder profanen Umfeld.
Die wichtigsten Akteure sind hierbei vor allem die städtischen Gilden. In ähnlicher Weise agieren die zünftischen Bruderschaften, die sich um die sozialen und religiösen Belange ihrer Gilde kümmern. Auch die offiziellen Vertreter der Stadt konnten auf in der Gestaltung ihres Rathauses und des Stadtbildes Einfluss nehmen, um die soziale Struktur ihrer Gemeinschaft ins Blickfeld zu rücken. Wann kommt es zu konkurrierenden Projekten zwischen den unterschiedlichen Berufsgruppen? Inwieweit wird dem Individuum Raum für persönliche Stiftungen gewährt? Der Bildende Künstler oder auch der Architekt spielt bei der Selbstdarstellung der Zünfte, aber auch von Einzelpersonen und generell bei der Gestaltung des öffentlichen Raumes eine zentrale Rolle. Er ist derjenige, der Gemälde, Fahnen, Glasfenster, Handschriften, etc. nach den Vorgaben des Auftraggebers entwirft und ausführt. Seine Kunstfertigkeit verleiht den Gilden Glanz, seine visuellen Angebote übersetzen den Darstellungswillen der Gruppe in konkrete Bildbotschaften. Wer ist für die Ausgestaltung zünftischer Räume verantwortlich? Welche Künstler werden für diese Aufträge herangezogen und wie gehen sie mit der jeweiligen Aufgabe um?
Die Räume, in denen sich die gemeinschaftlichen Aktivitäten abspielen, können unterschiedlichster Art sein. Der städtische Raum bildet quasi die Bühne, auf der sich die Handwerksverbände bewegen und ihre Realien zur Schau stellen können. Hierbei kann es sich um den zentralen Platz, das Rathaus, die Kirche mit verschiedenen Gildenkapellen oder auch das individuelle Zunfthaus handeln. Neben diesen verortbaren Räumen bilden die unterschiedlichsten ephemeren Räume einen ebenso zentralen Bereich: ob kommunale Festzüge, kirchliche Prozessionen, festliche Herrschereinzüge oder Totenfeierlichkeiten, wann immer die verschiedenen städtischen Gruppen in der Öffentlichkeit auftraten, mussten sie als Vertreter ihres Standes erkennbar sein. Hierbei spielten Realien wie Zunftkerzen, berufsspezifische Wappen und Standarten mit Zunftmotiven eine wichtige Rolle. Ebenso konnte die Reihenfolge, in der die jeweilige Gruppe an einer Prozession teilnahm, den Status der Zunft im städtischen Kontext signalisieren. Hierbei handelt es sich um ephemere Prozesse, die in schriftlicher oder bildlicher Form festgehalten werden konnten. Die Zunftkapellen dienten als öffentlich zugängliche Bereiche, in denen die Gemeinschaft ihr Erscheinungsbild nach eignen Vorstellungen prägen konnte.
Neben den unterschiedlichen Akteuren und Räumen soll die Tagung herausarbeiten, inwieweit das spezifische Objekt in der Vormoderne zur Repräsentation, zur Machtsicherung aber auch zum Wissenstransfer eingesetzt wurde und inwieweit es heute – oftmals seines Kontextes vollständig beraubt – zum Verständnis des Gilde- und Zunftswesens dienen kann. Die interdisziplinär angelegte Tagung möchte hierbei die visuellen und haptischen Dimensionen des Objekts ebenso einbeziehen wie etwa auch wissenschaftsgeschichtliche Fragen an das Thema.
Zu den möglichen Themenkomplexen der Tagung zählen etwa:
- Gilde-, Bruderschafts - und Zunfthäuser im Zentrum der Stadt (Standort, Architekturformen, Ausstattung).
- Rathäuser und zünftische Ausstattungsstücke (z.B.: Meisterstücke, Geschenke einzelner Künstler).
- Sakralräume im Kirchenschiff (Zunftaltäre/ Ausstattung, Bruderschaftskapellen, etc.).
- Glasfensterzyklen für städtische Berufsgruppen
- Zünfte und konfessionelle Ausrichtung
- Städtische Prozessionen /ephemere Kunst
- Künstler als Mitglieder religiöser Bruderschaften
- Künstler in kommunalen Organisationen
- Künstlerfeste der Vormoderne
- Künstlerbegräbnis innerhalb der Gilde / Zunft
- Namen und Bezeichnungen von Bruderschaften
- Wettbewerbe
- Zunftheilige und kultische Verehrung
- Theorien zu Material Culture und Material Turn
- Topographie der Material Culture des Zunftwesens (Inventare, Klapptafeln, Zunftruhen, Willkom-Kannen)
- Sammlungsgeschichte der Objekte
- Wissenschaftsgeschichtliche Fragen im inner- wie intradisziplinären Kontext (u.a. Zunftforschung 19./20. Jahrhundert; Material Culture Studies und Begrifflichkeit(en) in Deutschland im Vergleich zum europäischen Ausland und den USA)
Die Konferenz wird vom ERC-Projekt artifex (www.kuenstlersozialgeschichte-trier.de/tak-sharc/artifex/) veranstaltet. Als idealer Tagungsort konnte das Zentralinstitut für Kunstgeschichte in München gewonnen werden, ist doch hier die "Forschungsstelle Realienkunde" angesiedelt, welche sich ausdrücklich der materiellen Kultur in vielfältigen Dimensionen widmet.
RAHMENBEDINGUNGEN: Der Veranstalter wird für Transport und Unterkunft der Sprecher aufkommen. Nähere Informationen werden nach der Auswahl der Vortragenden und der Zusammenstellung des Programms bekanntgegeben.
VORAUSSETZUNG FÜR DIE TEILNAHME: Eine zeitnahe Publikation der Tagungsergebnisse ist beabsichtigt. Aus diesem Grund wird erwartet, dass die ausgewählten Sprecher bereits zum Zeitpunkt der Konferenz einen druckreifen Text mit Fußnoten, Bibliographie und Bildvorlagen vorlegen werden. An diesem Text können im Anschluss an die Konferenz nur wenige Anpassungen vorgenommen werden, bevor das Manuskript im Sommer 2016 beim Imhof Verlag Petersberg in Druck gehen wird. Revidierte Texte mit druckfähigen Abbildungen müssen den Veranstaltern somit bis spätestens am 31. März vorliegen.
EINSENDESCHLUSS FÜR ABSTRACTS: 15. April 2015
Die Vorträge sollen eine Länge von 30 Minuten umfassen. Wir erbitten Abstracts von max. einer Seite Länge plus eines Kurzlebenslaufs mit den wichtigsten Publikationen an:
guildsuni-trier.de
ORGANISATIONSTEAM:
Prof. Dr. Dr. Andreas Tacke / Prof. Dr. Dagmar Eichberger / Dr. Birgit Ulrike Münch
Reference:
CFP: Material Culture (München, 24-28 Feb 16). In: ArtHist.net, Feb 26, 2015 (accessed Sep 18, 2019), <https://arthist.net/archive/9573>.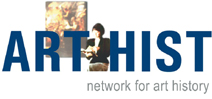 Contributor: Dagmar Eichberger/ Birgit Ulrike Münch
Contribution published: Feb 26, 2015
Add to Facebook