The Substance of Sacred Place (Florence, 20-21 Jun 2013)
Florence, Kunsthistorisches Institut in Florenz, June 20 - 21, 2013
The Substance of Sacred Place: An Interdisciplinary Workshop on Locative Materiality
organised by Laura Veneskey, Annette Hoffmann and Gerhard Wolf
Kunsthistorisches Institut in Florenz – Max-Planck-Institut
Palazzo Grifoni Budini Gattai - Via dei Servi 51, I-50122 Firenze


PROGRAM
THURSDAY, 20TH JUNE 2013
10:00
Gerhard Wolf
Welcome
10:10
Laura Veneskey and Annette Hoffmann
Introduction


Earth & Stone
10:30
Lucy Donkin (University of Bristol)
Earth and the Properties of Place in the Middle Ages
11:00
Neta Bodner (The Hebrew University, Jerusalem)
To be buried in Jerusalem in Pisa: the legend of the sacred soil in the Camposanto
11:30
Break
12:00
Kristine Larison (University of Chicago/Southern Methodist University, Dallas)
'On the Pattern of the Original Bush': Rocks and Relics at the Monastery of St. Catherine, Sinai
12:30
Laura Veneskey (Columbia, University New York/Wake Forest University, Winston-Salem)
Material as Metonym: Earth and Image at Qal'at Sem'an
13:00
Discussion
13:30
Lunch


Brick & Marble
15:00
Jasmina Ciric (University of Belgrade)
Earthly Substance and Sacred Skin: Brick in Constantinopolitan Architecture during the period of Palaiologoi
15:30
Chanchal Dadlani (Wake Forest University, Winston-Salem)
Rendering Piety in Mughal India: The Pearl Mosque of Delhi
16:00
Break
16:30
Courtney Danielle Coyne Jensen (Copenhagen)
'The physicality of built environments and places of worship' and/or 'Site-specific sanctity'
17:00
Discussion


FRIDAY, 21ST JUNE 2013
Mountains & Caves
10:00
Byron Hamann (Ohio State University, Columbus)
Texts, Hills, Caves, Stalactites: Reconstructing Sacred Landscapes in Oaxaca, Mexico
10:30
Sarvenaz Parsa (Shahid Beheshti University, Tehran)
Natural Elements in Zoroastrian Sacred Landscapes in Sassanid Persia
11:00
Break
11:30
Sun-ah Choi (Columbia University, New York)
Materialized Vision: The True Visage of the Bodhisattva Manjusri at Mt. Wutai and Its Tenth-Century Transposition in Dunhuang, China.
12:00
Marie Saldana (University of California, Los Angeles)
Materiality and Simulacrum in Byzantine Cave Architecture: The case of Pantalica
12:30
Discussion
13:00
Lunch


Place & Space
14:30
Claudia Moser (Brown University, Providence)
Mixed Blessings: Sorting out the Sacred at the Sanctuary of the Republican Temples at Ostia
15:00
Nagihan Halilogu (Fatih Sultan Mehmet University, Istanbul)
Stagings of Sacrality in Istanbul's Topkap? Neighbourhood
15:30
Break
16:00
Sarah Johnson (University of Oxford)
The Sanctity of Loss: The Ruin as a Sanctifying Feature of the Early Islamic Landscape
16:30
Final Discussion


Contact
Tel. +39 055 249 1158/1169
E-Mail: lv2308columbia.edu; hoffmannkhi.fi.it


Further information
http://www.khi.fi.it/en/aktuelles/veranstaltungen/veranstaltungen/veranstaltung409/index.html
Quellennachweis:
CONF: The Substance of Sacred Place (Florence, 20-21 Jun 2013). In: ArtHist.net, 09.06.2013. Letzter Zugriff 20.10.2017. <https://arthist.net/archive/5552>.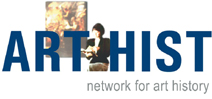 Beiträger: Kunsthistorisches Institut in Florenz - Max-Planck-Institut
Beitrag veröffentlicht am: 09.06.2013
Zu Facebook hinzufügen