CFP: Internationale Summer School: Ars et Circenses (Munich, 29 Jul-3 Aug 13)
Munich, July 29 - August 3, 2013
Deadline: Jun 9, 2013
ProArt Summer School, July 29th - August 3rd 2013
"Ars et Circenses" (Language: English)
The PhD Program ProArt of LMU, Munich organizes its 3rd International Summer School. The subject of this year is: "Ars et Circenses"
Deadline 9. June 2013.
One of the most interesting things about art has always been that its mandate in society was (and is) so manifold as to be almost unclear – its boundaries as well as its scope are undefined, and are often subsumed in the much larger and more general field of 'entertainment'
Artists and cultural institutions must continually re-define themselves and their function. In competition with other kinds of entertainment, they have to use a variety of strategies for capturing the attention of the public, which are often borrowed from the worlds of advertising and marketing. This pursuit of public interest and successful self-marketing raises questions regarding the function of art in society, which have an important impact on the mechanisms structuring the work of individual artists, as well as public and state funding for the arts.
The 3rd interdisciplinary ProArt summer school, which encompasses the disciplines of Art History, Art Education, Musicology, Music Education and Theatre Studies, aims to address these questions, and to discuss the following related issues:
• What is the status of art in the entertainment sector today and vice versa?
• How does self-marketing change the role and status of the artist?
• Reflecting Tom Gunning's definition of the 'cinema of attractions' one could ask: To what extent has art become an attraction? What role does the spectacular and the theatrical play in art?
• How do artists market themselves?
• What (monetary) value can one attribute to a work of art, or art in general? How does investment in art work?
• In what ways can art be exploited for propaganda purposes? How do political or financial forces influence the arts?
• How can artists define themselves as 'outside' mainstream culture?
• How does art compete with other fields of entertainment in market terms?
Application for Doctoral Students
You will need to provide the following for an application:
A filled-in application form.
A one-page abstract outlining the topic (section) you propose to pursue for a 3,000-4,000 word essay for the summer school.
A short CV with some information on your academic background.
All international applicants will automatically be considered for a full scholarship.
Please send your application – application form, abstract and CV as .doc or .pdf files – via email to proartlrz.uni-muenchen.de
Application deadline: June 9th, 2013
The deadline for applications is June 9th, 2013. You will be notified whether your application was successful by June 23rd.
To confirm your participation, please transfer a € 75 registration fee to our bank account (bank account details will be provided with your letter of acceptance). You can apply for a reimbursement of this fee when you arrive in Munich.
Essay submission: July 14th, 2013
You are expected to complete and submit a 3,000-4,000 word essay on your chosen topic by July 14th. All essays will subsequently be distributed to all participants and should be read in advance as they will form an important basis for discussion during the summer school.
Programme
Summer School 29.07. - 03.08. 2013
July 28th, 6.p.m.: Registration and get together
July 29th - Section 1: Music Education's Charge to Raise Social Consciousness (9.30 a.m. to 5 p.m.)
Prof. Dr. Alexandra Kertz-Welzel (Music Pedagogy, LMU)/ Prof. Patrick M. Jones (School of Music, Syracuse University)
July 30th - Section 2: Theatre Institutions and Director's Theatre. Between Art and Entertainment (9.30 a.m. to 5 p.m.)
PD. Dr. Andreas Englhart (Theatre Studies, LMU)/ Prof. Dr. Franziska Schößler (Theatre Studies, University of Trier)
July 31st - Section 3: Culture Branding (9.30 a.m. to 5 p.m.)
Prof. David Savran (American Theatre Studies, The Graduate Center, City University of New York)
6 – 8 p.m. - Lecture: David Savran "Trafficking in National Brands: Notes on the Political Economy of Theatre"
8 p.m. Get Together
August 1st - Social Programme
August 2nd - Section 4: No Risk, no Fun? The Precarious Role of the Artist in the Interplay of Theatrical Institutions and Markets: The Changing Shapes of Theatre – How Institutional Frameworks influence Artistic Strategies (9.30 a.m. to 5 p.m.)
Dr. Katja Schneider (Theatre Studies, LMU)/ Peter M. Boenisch (Dance and Theatre, University of Surrey)
August 3rd - Section 6: Cindy Sherman and the Semiotics of Spectacle (9.30 a.m. to 5 p.m.)
Prof. Geoff Lehman (Art History, University of Columbia, ECLA-Bard Berlin)
More information about scholarships and program on our website: http://www.proart.marc.uni-muenchen.de
Reference:
CFP: Internationale Summer School: Ars et Circenses (Munich, 29 Jul-3 Aug 13). In: ArtHist.net, May 18, 2013 (accessed Nov 26, 2020), <https://arthist.net/archive/5389>.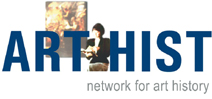 Contributor: Madalina Rosca, Ludwig-Maximilians-Universität, München
Contribution published: May 18, 2013
Add to Facebook