Display - Dispositive (Köln, 10-12 May 12)
Universität zu Köln / Cologne University, 10. - 12.05.2012
Anmeldeschluss: 08.05.2012
DISPLAY | DISPOSITIVE. AESTHETIC MODES OF THOUGHT
DISPLAY | DISPOSITIV. ÄSTHETISCHE ORDNUNGEN
[German version below]
Displays recast the way we see: they multiply different framings of
space and media, and bring various pictorial fields in constellation.
With all that, they seismographically provide information on visible
upheavals in the media and on disguised systems of power and of
society. Displays not only take direct effect in space by way of the
convergence of projection, installation, and exhibition. As
architectures of presentation they also go, in form of their
aesthetical configuration, beyond the various individual media
involved. The thereby newly-created dispositive shapes likewise
transmedial and (trans)cultural perspectives. In what manner do these
displays become intertwined with the dispositives of viewing which in
turn could be understood as engineered and mechanizised fabrics of
mediatized perception? Following the research project Spaces of
"Reflection of Cinematographic Aesthetics" that was funded by the
German Research Foundation (DFG), the above questions will among others
be discussed in the course of an international conference within six
sections, and in a broader perspective by art historians, as well as
scholars of media and culture. The cave as primordial cinematographic
dispositive will be considered, as well as motel architectures, the
city as dispositive, and finally mobile displays, and handheld devices.
The cinematographic installations within contemporary art are time and
again the point of departure and of reference, as they are essential
for the interaction of display and dispositive. For, they demonstrate
quite exemplarily how spatialized moving image projections and their
multiple screens are connected with the framing and with the cultural
conditions of their exhibition.
Displays formieren das Betrachten neu: Sie vervielfältigen
räumlich-mediale Rahmungen und bringen mehrere Bildfelder in
Konstellation. Dabei geben sie seismographisch Aufschluss über
sichtbare mediale Umbrüche sowie verdeckte Ordnungen von Macht und
Gesellschaft. Als Architekturen des Zeigens in der Konvergenz von
Projektion, Installation und Ausstellung werden Displays nicht nur im
Raum wirksam, sondern gehen in ihrer ästhetischen Anordnung über die
einzelnen Medien hinaus: Das so geschaffene Dispositiv bildet ebenfalls
transmediale und (trans)kulturelle Perspektiven aus. Auf welche Weise
aber verschränken sich solche Displays mit Dispositiven der
Betrachtung, die ihrerseits als apparative Gefüge mediatisierter
Wahrnehmung zu verstehen sind? Diese Fragen werden im Rahmen der
Internationalen Konferenz des DFG-Forschungsprojekts "Reflexionsräume
kinematographischer Ästhetik" in sechs Sektionen in einer erweiterten
Perspektive von Kunsthistorikern, Medien- und Kulturwissenschaftlern
diskutiert: Die Höhle als primordiales kinematographisches Dispositiv
kommt dabei ebenso in Betracht wie die Stadt als Dispositiv,
Motel-Architekturen und mobile Endgeräte. Den Ausgangs- und
Referenzpunkt bilden immer wieder kinematographische Installationen der
Gegenwartskunst, für die das Zusammenspiel von Display und Dispositiv
in besonderer Weise konstitutiv ist. Denn sie zeigen exemplarisch auf,
wie sich verräumlichte Bewegtbild-Projektionen und ihre multiplen
Screens mit den rahmenden und kulturellen Bedingungen des Ausstellens
verbinden.
Conference program
Do, 10. Mai 2012 | Thu, May 10, 2012 Filmforum/Kino im Museum Ludwig
13:00 Uhr – 1.00 p.m Begrüßung | Welcome and introductory remarks
Museale Displays – Museum Displays
(Moderation | chair: Barbara Engelbach, Köln)
13:30 Uhr – 1.30 p.m. Exhibition as Film and Film as Exhibition,
Philippe-Alain Michaud, Paris
14:30 Uhr – 2.30 p.m. Cinema mise en abyme: Montagen des Kinos im Feld
der Kunst, Ursula Frohne, Köln
15:30 Uhr – 3.30 p.m. Präsentation der virtuellen Arbeitsumgebung –
Presentation of the project interface, Fabian Zavodnik, Berlin
16:00 Uhr – 4.00 p.m. Kaffeepause | Coffee break
16:30 Uhr – 4.30 p.m. Führung durch die Ausstellung "Yvonne Rainer"- | Guided tour through the show "Yvonne Rainer", von Kuratorin – by
curator Dr. Barbara Engelbach (nur für Referenten – for speakers only)
19:00 Uhr – 7.00 p.m Keynote lecture
The Cinematic Dispositif after Cinema: Purification, Saturation or
Mutual Interference?, Thomas Elsaesser, Amsterdam/Weimar
Fr, 11. Mai 2012 | Fri, May 11, 2012 Universität zu Köln – Cologne
University
Bewegter Betrachter | Dispositiv –
Mobile Spectator and Dispositive
(Moderation | chair: Lilian Haberer, Köln)
9:00 Uhr – 9.00 a.m. Torsionen des Blicks. Zum Verhältnis von Auge und
Optik im Dispositiv, Martina Dobbe, Berlin
10:00 Uhr – 10.00 a.m. Staging Mobile Spectatorship in the Moving Image
Installations of Amanda Beech, Philippe Parreno, and Ryan Trecartin &
Lizzie Fitch, Maeve Connolly, Dublin/Weimar
11:00 Uhr – 11.00 a.m. Kaffeepause | Coffee break
11:30 Uhr – 11.30 a.m. Autobahn, Geschwindigkeit, Parallelstraße.
Ästhetische Neuordnungen BRD 1962, Kathrin Peters, Oldenburg
12:30 Uhr – 12.30 p.m. Mittagspause – Lunch
Still- und Bewegtbilder – Still and Moving Images
(Moderation | chair: Annette Urban, Bochum/Köln)
14:00 Uhr – 2.00 p.m. Motel Architectures, Hanjo Berressem, Köln
15:00 Uhr – 3.00 p.m. Uncanny Technologies: Photography and the Still
Video Image, Joanna Lowry, Brighton
16:00 Uhr – 4.00 p.m. Kaffeepause | Coffee break
16:30 Uhr – 4.30 p.m. Voyeurismus mit Ansage. Über Displays des
Unsichtbaren, Steffen Siegel, Jena/Köln
Notationsformen des Filmischen – Forms of Notating the Cinematic
(Moderation | chair: Stefanie Stallschus, Köln)
17:30 Uhr – 5.30 p.m. Das Buch als psychotopographische Verräumlichung
des Films, Alexander Streitberger, Louvain-la-Neuve
18:30 Uhr – 6.30 p.m. Skript, Storyboard, Szenario – Notationen
zwischen Film und Fotografie, Annette Urban, Bochum/Köln
Sa, 12. Mai 2012 | Sat, May 12, 2012 Universität zu Köln – Cologne
University
Architektur und Screen – Architecture and Screen
(Moderation | chair: Laura Frahm, Harvard)
9:00 Uhr – 9.00 a.m. ,(...) un plan plane pour révéler
l´apparition-disparition'. Visuelle Interfaces in der Architektur Jean
Nouvels,
Henry Keazor, Saarbrücken
10:00 Uhr – 10 a.m. The City as Dispositive: Diller + Scofidio and the
Making of Facsimile, Edward Dimendberg, Irvine
11:00 Uhr – 11 a.m. Kaffeepause | Coffee break
11:30 Uhr – 11.30 a.m. Gegendispositive: Zur Formierung von Screen,
Raum und Akteuren in den
osmotischen Projektionsarchitekturen Aernout Miks, Lilian Haberer, Köln
12:30 Uhr – 12.30 p.m. Mittagspause – Lunch
Display | Rahmungen – Display | Framings
(Moderation | chair: Ursula Frohne, Köln)
14:00 Uhr – 2.00 p.m. Cave | Cinema, Lutz Koepnick, St. Louis
15:00 Uhr – 3.00 p.m. Der exklusive Einblick: Die Türen der Backstage,
Stefanie Diekmann, München
16:00 Uhr – 4.00 p.m. Kaffeepause | Coffee break
16:30 Uhr – 4.30 p.m. ErWEITErte DisPLAYS: Dispositiv der Distanz,
Tristan Thielmann, Siegen/Cambridge
Quellennachweis:
CONF: Display - Dispositive (Köln, 10-12 May 12). In: ArtHist.net, 26.04.2012. Letzter Zugriff 16.01.2018. <https://arthist.net/archive/3175>.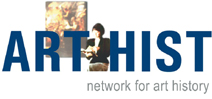 Beiträger: Dr. Lilian Haberer
Beitrag veröffentlicht am: 26.04.2012
Zu Facebook hinzufügen