CFP: Session at RSA (Dublin, 7-10 Apr 21)
RSA Dublin, April 7 - 10, 2021
Deadline: Aug 1, 2020
Strong Women in Early Modern Iberian Art
Thanks to recent exhibitions, publications, and museum acquisitions, women have come roaring back into view in the history of early modern art. This panel seeks to focus this renewed attention onto women from across the Iberian world—that is, the areas under the control of the Spanish Hapsburgs, stretching beyond the Iberian Peninsula to include viceregal regions like the Kingdom of Naples, New Spain, and Peru.
The early modern Iberian world featured women artists of extraordinary accomplishment, including Artemisia Gentileschi, Sofonisba Anguissola, Luisa Roldán, Josefa de Óbidos, and Isabel de Cisneros. Strong women also acted on the history of art as its patronesses. Eleanor of Toledo and Queen Mariana of Austria are among the noblewomen whose power was visible in their portraits and in their substantial commissions from contemporary artists. Religious institutions also produced female figures who were memorialized in several different media. These include Sor Juana Iñez de la Cruz in New Spain; St. Rose of Lima in Peru; and St. Teresa of Ávila in Spain, who in addition founded the Convent of Las Descalzas Reales in Madrid, now a major museum. On the European continent and in the New World, women were thus present in early modern art as its creators, benefactors, and subjects.
This panel invites papers addressing the role of women in and their contribution to the history of art across the Iberian world from any one of a number of viewpoints. These could include, among others, artforms usually commissioned by and for women or otherwise coded as feminine, such as "escudos de monja"; the way that women artists and patronesses are narrativized in "vite" and other forms of art writing; and categories of inclusion and exclusion, such as the amateur.
Interested participants should send a paper title and abstract (200 words) and a CV to Julia Vázquez (jmv2153columbia.edu) by August 1, 2020.
Reference:
CFP: Session at RSA (Dublin, 7-10 Apr 21). In: ArtHist.net, May 31, 2020 (accessed Jul 4, 2020), <https://arthist.net/archive/23154>.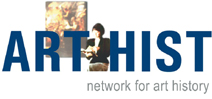 Contributor: Julia Vázquez, Columbia University
Contribution published: May 31, 2020
Add to Facebook