Reusing Churches (Hannover, 23-25 Mar 20)
Hannover, Schloss Herrenhausen, March 23 - 25, 2020
Registration deadline: Mar 20, 2020
Reusing Churches. New Perspectives in a European Comparison //
Kirchenumnutzung. Neue Perspektiven im Europäischen Vergleich
Herrenhausen Palace, Hannover, Germany
Church buildings are important testimonies of cultural heritage that shape the image of our cities and villages. As a result of current social changes, many church buildings in Europe can no longer be operated and maintained by church institutions: They are being sold, rented, and repurposed. Despite the complexity of the topic, it has so far been discussed mainly on a local and regional level. For the first time, the Herrenhausen Symposium brings together experts from Germany, the Netherlands, Belgium, Switzerland and the United Kingdom. The goal is to share experiences, to expand the field of vision and to develop new perspectives in a European comparison. In the conviction that churches are public buildings that ultimately belong to the public, the symposium addresses the wider community. Early career researchers and young professionals as well as civil society stakeholders will also participate with poster presentations and lightning talks. The conference languages are English (E) and German (D). All presentations will be translated, from English to German and from German to English.
Kirchen sind bedeutende Zeugnisse des kulturellen Erbes, die das Bild von Städten und Dörfern prägen. Infolge der aktuellen gesellschaftlichen Veränderungen können heute in Europa viele Kirchengebäude von den kirchlichen Institutionen nicht mehr betrieben und unterhalten werden. Sie werden verkauft, vermietet, umgenutzt. Das Thema ist komplex und wurde bislang vorwiegend auf lokaler und regionaler Ebene diskutiert. Das Herrenhäuser Symposium führt erstmals Expertinnen und Experten aus Deutschland, den Niederlanden, Belgien, der Schweiz und Großbritannien zusammen, mit dem Ziel, Erfahrungen auszutauschen, das Blickfeld zu erweitern und im europäischen Vergleich neue Perspektiven zu entwickeln. Das Symposium richtet sich an eine erweiterte Öffentlichkeit, in der Überzeugung, dass Kirchen öffentliche Gebäude sind, die letztlich der Allgemeinheit gehören. An der Tagung beteiligen sich mit Postern und Kurzvorträgen auch junge Wissenschaftler und junge Fachleute sowie Akteure der Zivilgesellschaft aus weiteren Ländern. Tagungssprachen sind Englisch (E) und Deutsch (D). Alle Vorträge werden simultan übersetzt, von Englisch in Deutsch und von Deutsch in Englisch.
PROGRAM
MONDAY, MARCH 23, 2020
11:00 a.m. Registration and Coffee
12:00 a.m. Welcome and Introduction
Georg Schütte, Secretary General, Volkswagen Foundation, Germany
Kerstin Gothe, Karlsruhe Institute of Technology (KIT), Germany
12:30 a.m. Session 1 | Chair: Paul Post
The perspective of cultural studies, ritual studies, theology and religious studies
Die Perspektive der Kulturwissenschaft, der Ritualforschung, der Theologie und Religionswissenschaft

How does the current position of the church building relate to dominant sacred and ritual zones in our culture? In modern contexts how 'iconic' can a church building be? What are topical prospects for the recasting of redundant churches seen from the perspectives of current culture studies, ritual studies, theology and studies in religion?
In welcher Beziehung stehen die Kirchengebäude heute zu den dominierenden Sakral- und Ritualorten unserer Kultur? Welchen ikonischen bzw. kultischen Anspruch kann ein Kirchengebäude in diesen Kontexten noch haben? Welche aktuellen Perspektiven gibt es für die Umnutzung überzähliger Kirchen aus Sicht der Kulturwissenschaft, der Ritualforschung, der Theologie und der Religionswissenschaft?
Paul Post
Tilburg University, the Netherlands
Recasting church buildings. Mapping the field from a ritual studies perspective (E)
(Umgestaltungen von Kirchen. Eine Auslegeordnung aus Sicht der Ritualforschung)
Sabrina Müller
University of Zurich, Switzerland
Fresh expression of Church und multifunktionale Kirchennutzung. Beispiele aus England und der Schweiz (D)
(Fresh expression of church and the multifunctional use of churches. Examples from England and Switzerland)

Albert Gerhards
University of Bonn, Germany
Transformationen von Kirchenräumen als interaktive Prozesse. Beispiele aus Deutschland (D)
(Transformations of churches as interactive processes. Examples from Germany)

2:30 p.m. Coffee Break
3:00 p.m. Session 2 | Chair: Sven Sterken
The perspective of architecture and urban development
Die Perspektive der Architektur und Stadtentwicklung
Can the potential of the physically constructed sacred space provide pointers for repurposing? Can a discourse with users be helpful for creating a new perception of such spaces? What is the significance of a church building for a given place? What concludes from its nature as a public space?
Kann das Potenzial des gebauten Sakralraums Hinweise für neue Nutzungskonzepte geben? Kann der Diskurs mit den Nutzern helfen, den Raum neu wahrzunehmen? Welche Bedeutung haben Kirchen für den Ort? Was folgt aus ihrem öffentlichen Charakter?
Sven Sterken and Charlotte Ardui Leuven, Belgium
RE [ ] CHURCH. Assessing the role of architectural design in the repurposing of church buildings. Cases from Flanders (E)
(RE [ ] CHURCH. Wie ist die Rolle der architektonischen Gestaltung bei der Umnutzung von Kirchen zu beurteilen? Beispiele aus Flandern)
Albert Reinstra
The Cultural Heritage Agency of the Netherlands, the Netherlands
Repurposing and extended use of churches. The role of the Church, the role of the public sector (E)
(Umnutzung und Nutzungserweiterung von Kirchen. Die Rolle der Kirchen und der öffentlichen Hand)
Reiner Nagel
Bundesstiftung Baukultur, Potsdam, Germany
Kirchenumnutzungen aus dem Blickwinkel der Baukultur (D)
(Repurposing churches from the perspective of building culture)
Josef Elders
The Church of England, Cathedral and Church Buildings Division, United Kingdom
Strategic planning of church buildings in the Church of England (E)
(Strategische Planung für Kirchengebäude in der Church of England)
5:30 p.m.
Presentation of the exhibition "Kirche von morgen im Dialog planen. Möglichkeitsräume im Roderbruch"
(Results of a workshop with students of architecture and theology) (D)
Gerald Klahr
Architekturbüro prinzmetal, Cologne, Germany
Jan Hermelink
Georg August University Göttingen, Germany
Presentation of the exhibition "Fluch und Segen. Kirchengebäude im Wandel"
(Museum der Baukultur NRW) (D)

Ursula Kleefisch-Jobst
Museum of Architecture and Engineering North Rhine-Westphalia, Gelsenkirchen, Germany
Presentation of the exhibition "Land und Leute. Die Kirche in unserem Dorf" (Wüstenrot Stiftung) (D)

7:00 p.m. Dinner at Herrenhausen Palace
TUESDAY, MARCH 24, 2020
8:30 a.m. Session 3 | Chair: Jan Jaspers
The perspective of monument protection
Die Perspektive der Denkmalpflege
How can the cultural memory embodied in church buildings be preserved? How can the history of our society be read from important testimonies of its building activities in the longer term? How can local communities participate in this process of repurposing a church? How can they contribute to the memory of the building?
Wie kann das kulturelle Gedächtnis, das die Kirchen verkörpern, bewahrt werden? Wie bleibt die Geschichte unserer Gesellschaft an wichtigen Zeugnissen ihrer Bautätigkeit langfristig ablesbar? Wie kann sich die lokale Gemeinschaft am Transformationsprozess einer Kirche beteiligen? Was kann sie zur Erinnerung des Gebäudes beitragen?
Jan Jaspers
PARCUM, Belgium
The Parish Church Plan and the Cooperation between the Municipal Governments, the Central Church Administrations and Individual Church Councils (E)
Der "Parish Church Plan": Die Zukunft der Pfarrkirchen planen in Zusammenarbeit zwischen den Stadtverwaltungen, den zentralen Kirchenverwaltungen und den jeweiligen Pfarreiräten)
Marieke Kuipers
TU Delft, the Netherlands
Repurposing and its cultural sustainability. Historical churches in the Netherlands (E)
(Umnutzungen und deren kulturelle Tragfähigkeit. Alte Kirchen in Holland)
Nott Caviezel
TU Vienna, Austria
Die Denkmalpflege und das Sakrale (D)
(Monument preservation and the sacred)
10:30 a.m. Coffee Break
11:00 a.m. Session 4 (Auditorium) | Chair: Johannes Stückelberger
The perspective of process planning
Die Perspektive der Prozessplanung

How to proceed in the planning of the repurposing of church buildings? Who is the initiator? Which stakeholders are involved in the process? Who can offer professional advice? How to communicate?
Wie geht man bei der Planung von Kirchenumnutzungen vor? Von wem geht die Initiative aus? Welche Interessengruppen werden in den Prozess eingebunden? Wer bietet fachliche Beratung? Wie wird kommuniziert?
Johannes Stückelberger
University of Bern, Switzerland
Kirchenumnutzungen als Prozess. Beispiele aus der Schweiz (D)
(Repurposing church buildings as a process. Examples from Switzerland)

Jörg Beste
Synergon, Cologne, Germany
Prozessbegleitung bei Kirchenumnutzungen. Erfahrungen aus Initiativen in Nordrhein-Westfalen (D)
(Process support in the repurposing of church buildings. Experiences of initiatives in North Rhine-Westphalia)
Frank Strolenberg
The Cultural Heritage Agency of the Netherlands, the Netherlands
A sustainable strategy for church buildings on all levels, addressing governance issues (E)
(Eine nachhaltige Strategie für Kirchengebäude auf allen Ebenen unter Berücksichtigung von Aspekten der Lenkung oder Steuerung)
1:00 p.m. Lunch at Herrenhausen Palace
2:00 p.m. Session 5 (Auditorium) | Chair: Peter Aiers
The perspective of real estate business
Die Perspektive des Immobiliengeschäfts
How do economic considerations affect the alternative use of churches? If the commercial property market cannot sustain these buildings, which organizational and financial alternatives to the selling of churches could be developed?
Wie wirken sich wirtschaftliche Überlegungen auf die alternative Nutzung von Kirchen aus? Wenn der gewerbliche Immobilienmarkt diese Gebäude nicht erhalten kann, welche organisatorischen und finanziellen Alternativen zum Verkauf von Kirchen gibt es?

Peter Aiers
Church Conservation Trust, CCT, United Kingdom
The Church Conservation Trust. The national charity saving historic churches at risk (E)
(Der Church Conservation Trust. Die nationale Stiftung rettet Kirchen in Gefahr)
Mickey Bosschert
Reliplan, the Netherlands
Langjährige Erfahrungen einer Immobilienentwicklerin und Kirchenmaklerin (D)
(Long-term experiences of a real estate developer and broker of church buildings)
Ulrich Bogenstätter
Hochschule Mainz, Germany
Zehn Jahre Immobilienmanagement in der Kirche. Entwicklung und Ausblick (D)
(Ten years in the management of church buildings. Development and outlook)
3:30 p.m. Excursion (Guided)
- Christuskirche (Hannover-Nordstadt)
- Liberale Jüdische Gemeinde (Hannover-Stöcken)
(More information can be found in a separate booklet)
6:00 p.m. Snacks at Herrenhausen Palace
7:00 p.m. Herrenhäuser Gespräch | Moderation: Ulrich Kühn, NDR Kultur
Vom Gotteshaus zur Sparkasse. Kirchenumnutzung in Deutschland (D)
(House of God becomes a Savings Bank. Repurposing church buildings in Germany)
Wie können untergenutzte Kirchengebäude sinnvoll erhalten und betrieben werden? Welchen denkmalpflegerischen und architektonischen Herausforderungen sehen wir uns gegenüber? Was bedeutet es für die Kirche, sich von einzelnen Gotteshäusern loszusagen? Welche ethischen Grenzen gilt es zu respektieren? Laufen wir Gefahr ein wichtiges historisches Erbe zu verlieren?
How can underused church buildings be sensibly maintained and operated? Which monument preservation and architectural challenges do we face? What does it mean for the Church to give up individual houses of worship? What ethical red lines should not be crossed? Are we at risk of losing an important historical legacy?
Petra Bahr
Theologian, Regional bishop in the district Hannover of the Evangelisch-Lutherische Landeskirche of Hannover
Stefan Krämer
Deputy managing director of the Wüstenrot Stiftung, Ludwigsburg, Head of the Department Science and Research
Tim Rieniets
Architect, Leibnitz University Hannover, Department Urban and Spatial Development
Kerstin Wittmann-Englert
Art Historian, TU Berlin, Institute of Art History and Historical Urban Studies

WEDNESDAY, MARCH 25, 2020
8:30 a.m. Session 6 | Chair: Petra Potz
The perspective of the public
Die Perspektive der Öffentlichkeit
What is the significance of Church activities for social life in the neighborhood? How can church buildings take on a new role as public spaces?
Welche Bedeutung haben kirchliche Aktivitäten für das soziale Leben im Quartier? Wie gelingt es, für die Kirchengebäude eine neue Rolle als öffentliche Orte zu finden?
Petra Potz
Planungsbüro location3, Berlin, Germany
Kirche findet Stadt. Die Kirche mit ihren sozialen Diensten als Partner für attraktive Quartiere (D)
(Church finds City. The Church with its social services as a partner for social neighborhood cohesion)
Kim de Wildt
Ruhr University Bochum, Germany
Demolishing a church building. A case study on caritas, conflict and Catholicism in the Ruhr area (E)
(Wie man eine Kirche abreisst. Eine Fallstudie zu Caritas, Konflikt und Katholizismus im Ruhrgebiet)
Christoph Sigrist
Großmünster, Zurich, Switzerland
Diakonische Nutzung von Kirchenräumen im Sozialraum Stadt (D)
(Diaconal use of church buildings in urban social space)
10:30 a.m. Coffee Break
11:00 a.m. Session 7 | Chair: Martha Doehler-Behzadi
The perspective of rural areas
Die Perspektive des ländlichen Raums
What special concepts and solutions exist for church buildings in rural areas, especially in regions with shrinking populations?
Welche besonderen Konzepte und Lösungen gibt es für Kirchengebäude im Ländlichen Raum, insbesondere in schrumpfenden Regionen?
Martha Doehler-Behzadi
IBA Thüringen, Leipzig, Germany
Kirche. Mehr als Kirche. Projekte der IBA Thüringen im ländlichen Raum (D)
(Church. More than church - Projects of IBA Thüringen in rural areas)
Jacobine Gelderloos
Dorpskerkenbeweging, Protestant Church in the Netherlands, the Netherlands
Meaningful in the margins. Churches and quality of life in the Dutch countryside (E)
(Bedeutsam, wenngleich am Rande. Kirchen und Lebensqualität im ländlichen Raum Hollands)
Edith Wouters
AR-TUR, Centre for Architecture, Urbanity and Landscape in the Kempen,
Turnhout, Belgium
Re-activating religious buildings as a common ground (E)
(Kirchengebäude als gemeinsame Basis reaktivieren)

1:00 p.m. Lunch at Herrenhausen Palace
2:00 p.m. Final panel

CONFERENCE OBSERVER
Kerstin Gothe
Paul Post
Johannes Stückelberger
AUDIENCE
3:00 p.m. End of the symposium
3:00 p.m. Optional excursion by bus to repurposed church buildings
(More information can be found in a separate booklet)
- Melanchthonkirche, Hannover-Bult, Extension of use, integration of parish hall
- Hl. Herz Jesu Kirche, Hannover-Misburg, Columbarium
- Gerhard-Uhlhorn-Kirche, Hannover- Linden, Student hostel
6:00 p.m. End of the excursion by bus
(At Grand Hotel Mussmann / central railway station)
ORGANIZERS
Kerstin Gothe, Karlsruhe Institute of Technology (KIT), Germany
Paul Post, Tilburg University, the Netherlands
Johannes Stückelberger, University of Bern, Switzerland
Mareike Rüssmann, Volkswagen Foundation, Germany
INSTITUTIONS
VolkswagenStiftung
KIT Karlsruher Institut für Technologie
Tilburg University
University of Bern
WEBSITE
www.volkswagenstiftung.de/veranstaltungen/veranstaltungskalender
Reference:
CONF: Reusing Churches (Hannover, 23-25 Mar 20). In: ArtHist.net, Feb 11, 2020 (accessed Feb 26, 2020), <https://arthist.net/archive/22602>.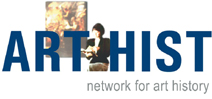 Contributor: Prof. Dr. Johannes Stückelberger
Contribution published: Feb 11, 2020
Add to Facebook