Netherlandish Carved Altarpieces in the Nordic Regions (Leuven, 17 Sep 19)
Leuven, LECTIO, September 17, 2019
Registration deadline: Sep 12, 2019
lectio.ghum.kuleuven.be/lectio/round-tables-ideas
Every year, LECTIO (Leuven Centre for the Study of the Transmission of Texts and Ideas in Antiquity, the Middle Ages and the Renaissance) offers several round tables focusing on the study and transmission of ideas and/or texts, from Antiquity to the early Modern Period. Each round table tackles a different topic, which can be of interest to specialists and anyone interested in texts in general or intellectual and cultural history. The round table of 17 September 2019 will focus on Netherlandish carved altarpieces in the Nordic region, and is organized in cooperation with Illuminare – Centre for the Study of Medieval Art (KU Leuven).
As a result of their popularity in the late 15th and the beginning of the 16th century, Netherlandish carved altarpieces were exported abroad to Rhineland and Westphalia, France, the Baltic Coast (especially Poland), the Iberian Peninsula, England and Scandinavia. There still exist more than 350 Netherlandish carved altarpieces today. As regards the Nordic region, Denmark nowadays preserves 4 Antwerp retables and 3 groups of retable fragments; Finland one Brussels and one Antwerp exemplar; Iceland a group of retable-fragments; and Norway one altarpiece from Antwerp. Sweden possesses 38 Netherlandish carved altarpieces, around 10 retable-fragments, and at least 2 poupées de Malines (wooden statuettes of Mechelen). These remnants are probably only a fraction of the number that originally decorated the Nordic churches.
The round table will address the export and the transport of the altarpieces to the North; the use of this artworks in liturgical rituals; the import and interaction between other imported or local sculptures; and the contemporaneous reception of the artworks in the North.
PROGRAM
11.30-11.45
Introduction by Jan Van der Stock (Illuminare – KU Leuven)
11.45-12.45
Filip Vermeylen (Erasmus University Rotterdam), "The Export of Antwerp Carved Altarpieces to the Baltic during the 16th Century"
12.45-14.00
Lunch
14.00-15.00
Hannah De Moor (Illuminare – KU Leuven), "Netherlandish Carved Altarpieces in Sweden: Provenance, Patronage and Personalization"
15.00-16.00
Kristin Kausland (Norwegian Institute of Cultural Heritage Research – University of Cambridge), "Trading Art over the North Sea at the Dusk of the Middle Ages"
16.00-16.30
Coffee
16.30-17.30
Ragnhild M. Bø (University of Oslo – Courtauld Institute of Art London), "Antwerp Altarpieces, Religious Reading and the Resurrected Christ Appearing to His Mother"
17.30
Concluding remarks by Wim François (KU Leuven)
Participation is free, but registration is required via lectiokuleuven.be. Extended registration date: 12 September 2019.
For all practical information: http://lectio.ghum.kuleuven.be/lectio/round-tables-ideas
Reference:
CONF: Netherlandish Carved Altarpieces in the Nordic Regions (Leuven, 17 Sep 19). In: ArtHist.net, Sep 10, 2019 (accessed Dec 5, 2019), <https://arthist.net/archive/21512>.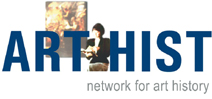 Contributor: Erika Gielen
Contribution published: Sep 10, 2019
Add to Facebook