CFP: Fluidität. Denkfiguren und Materialprozesse (Hannover, 5 Oct 19)
Hochschule Hannover, 05.10.2019
Deadline: Aug 4, 2019
[English version below]
Das von der Deutschen Forschungsgemeinschaft (DFG) geförderte Wissenschaftliche Netzwerk "Fluidität. Materialien in Bewegung" untersucht die ästhetischen, imaginativen und epistemischen Dimensionen wandelbarer Materialien und Stoffprozesse innerhalb kultureller Praktiken. Aus kunst- und kulturwissenschaftlicher Perspektive fragt es nach Potenzialen und Grenzen der Kategorie "Fluidität".
Im Rahmen des zweiten Netzwerktreffens veranstalten die Netzwerker*innen ein Kolloquium, bei dem auch externe Kolleg*innen ihre themenrelevanten Forschungsarbeiten und -projekte präsentieren und zur Diskussion stellen können. Angestrebt wird eine über das Netzwerk hinausgehende Verknüpfung gemeinsamer Forschungsinteressen. Die Veranstaltung bietet zudem eine Plattform, um sich über zukünftige Kooperationen auszutauschen. Das Kolloquium am Samstag, den 05. Oktober 2019, soll einen intensiven und möglichst breiten fachlichen Dialog über aktuelle Forschungsansätze zu Konzepten der Fluidität und zu Fragen der Prozesshaftigkeit materieller Phänomene ermöglichen.
Das Kolloquium ist interdisziplinär angelegt und richtet sich unter anderem an Kolleg*innen aus den Kunst- und Kulturwissenschaften, Film- und Medienwissenschaften, Material Culture und Gender Studies, der Wissenschaftsgeschichte, Philosophie und Soziologie, aber auch aus naturwissenschaftlichen Bereichen wie etwa der Materialforschung, Ökologie, der Rheologie und Fluiddynamik.
Das Kolloquium ist dezidiert als Arbeitstreffen konzipiert und deshalb nicht öffentlich. Interessierte Kolleg*innen bitten wir darum, sich mit einer kurzen Beschreibung des eigenen Forschungsprojekts um die Teilnahme zu bewerben. Bitte senden Sie das Abstract (maximal 300 Wörter) sowie einen kurzen CV bis zum 04. August 2019 an folgende E-Mail-Adresse: marcel.finkeuni-tuebingen.de
Die Reise- und Übernachtungskosten können leider nicht übernommen werden.
Ausführlichere Informationen zum Wissenschaftlichen Netzwerk "Fluidität. Materialien in Bewegung" finden Sie auf der Webseite der Deutschen Forschungsgemeinschaft sowie auf der Webseite des Forschungsprojekts:
www.materialien-in-bewegung.de
http://gepris.dfg.de/gepris/projekt/416334497
Für Rückfragen wenden Sie sich bitte an Dr. Marcel Finke (Universität Tübingen).
E-Mail: marcel.finkeuni-tuebingen.de, Telefon: 07071 / 29 75 355
————-
Workshop "Fluidity: Figures of Thought and Material Processes"
The research project "Fluidity: Materials in Motion", which is funded by the German Research Foundation (DFG), explores the aesthetic, imaginative and epistemic dimensions of mutable substances and material processes within cultural and artistic practices. From an art historical and cultural studies' point of view, the network examines the notion of fluidity, pondering its potentials and limits.
As part of its 2nd meeting, the network will hold the workshop "Fluidity: Figures of Thought and Material Processes", which will take place on October 5, 2019. During the workshop, external scholars from various backgrounds will have the opportunity to present their research projects and to exchange ideas with other guests and the members of the network. The main goal is to bring together similar research interests, and to provide a platform for discussions about future cooperation. The workshop shall enable a broad and productive dialogue about current approaches and concepts of fluidity as well as about issues of material processuality.
For our interdisciplinary workshop, we welcome applications from fields such as, for instance, art history, cultural studies, history of science, film and media studies, philosophy, gender studies, and sociology, but also materials research, ecology, rheology, or fluid dynamics.
The workshop "Fluidity: Figures of Thought and Material Processes" is open for invited participants only. Therefore, we kindly ask for your application. Please, send an abstract of your research project (300 words) and a short CV to the email address mentioned below. Deadline: August 4, 2019.
Unfortunately, travel and accommodation expenses cannot be reimbursed.
For more detailed information on the research network "Fluidity: Materials in Motion", please, see: www.materialien-in-bewegung.de
Contact: Dr. Marcel Finke (University of Tuebingen)
Email: marcel.finkeuni-tuebingen.de, Phone: 0049 7071 / 29 75 355
Reference:
CFP: Fluidität. Denkfiguren und Materialprozesse (Hannover, 5 Oct 19). In: ArtHist.net, Jul 12, 2019 (accessed Nov 13, 2019), <https://arthist.net/archive/21320>.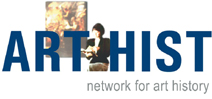 Contributor: Dr. Marcel Finke
Contribution published: Jul 12, 2019
Add to Facebook