CFP: Materiales y materialidad en la imagen medieval (Buenos Aires, 28-29 Nov 19)
Ciudad Autónoma de Buenos Aires, Argentina, November 28 - 29, 2019
Deadline: Jun 21, 2019
Convocatoria de propuestas
Workshop: Materiales y materialidad en la imagen medieval
28 y 29 de noviembre de 2019
—English version see below—
Desde hace años, los estudios medievales se han desarrollado en el país de manera constante, impulsados desde diferentes espacios universitarios e institucionales. Dentro de este contexto, el área del arte medieval ha experimentado recientemente un nuevo impulso, despertando interés y compromiso entre jóvenes profesionales y estudiantes. Dadas estas circunstancias y con el objetivo de dar una oportunidad de diálogo y punto de encuentro tanto a los nuevos investigadores como a aquellos de mayor experiencia, invitamos a participar de este workshop que estará focalizado, aunque no exclusivamente, en el arte de la Edad Media.
Como todo encuentro académico de estas características, se espera lograr un ámbito de enriquecimiento y perfeccionamiento profesional en el que se incluirán invitados nacionales e internacionales, charlas magistrales, debates y talleres de demostraciones prácticas de técnicas artísticas medievales.
Este workshop propone, además, reflexionar y discutir en torno a una temática que ha tenido mucho auge internacionalmente en los últimos años: la materialidad en el arte, perspectiva que consideramos sumamente relevante para el futuro de los estudios de arte medieval en nuestro país.
Hasta fines del siglo pasado, el estudio del arte medieval estuvo dominado principalmente por perspectivas orientadas hacia el análisis iconográfico e iconológico de Erwin Panofsky. Esta tendencia implicó una concepción logocentrista de la imagen, centrada en el desciframiento e interpretación de sus significados pretendidamente intrínsecos que priorizaba su vínculo directo con el texto. Sin embargo, a partir de entonces se ha desarrollado una nueva corriente teórica que busca abordar la obra de arte medieval desde su materialidad. Esta postura parte del llamado "giro icónico" que, desde la Historia del Arte, la historia cultural y los estudios visuales, propone redirigir la atención hacia las propiedades físicas y materiales del artefacto artístico.
Esta perspectiva ha demostrado ser fructífera para el estudio de la producción artística del Medioevo en tanto permite poner en primer plano su carácter objetual, reconociendo además el rol crucial de los materiales en las instancias de producción, circulación y recepción de la obra.
A partir de lo expuesto, invitamos a enviar propuestas de comunicación a investigadores, investigadores en formación, estudiantes de grado y especialistas en diversas áreas y disciplinas dentro del campo de la museología, la conservación, la restauración y el patrimonio. Al finalizar el workshop se seleccionarán una serie de trabajos que serán presentados al comité editorial de la Saemed con vistas a su publicación en forma de libro.
Se invita a los interesados a enmarcar sus trabajos dentro de alguno de los siguientes ejes temáticos:
- El códice como objeto: materialidades en diálogo
- Técnicas y praxis en el arte medieval
- Tratados, recetarios y libros de alquimia
- Circulación de objetos y materiales: intercambios, tensiones, expolia
- El culto de reliquias: continente y contenido
- Artesanos, gremios y talleres
- La materialidad en imágenes literarias
- La materialidad en fuentes textuales
- La materialidad en la música: sus manifestaciones y representaciones
- Continuidades y rupturas de las técnicas medievales en siglos posteriores
A quienes deseen participar se les solicita enviar al correo electrónico cimacuntref.edu.ar un archivo que incluya los siguientes datos:
- Nombre y apellido
- Pertenencia institucional
- Título de la comunicación
- Abstract de hasta 500 palabras
- 5 palabras clave
- Breve CV (hasta 5 líneas)
Se recibirán propuestas en español, inglés, francés y portugués hasta el 21 de junio de 2019. Las comunicaciones no deberán exceder los 15 minutos.
La actividad se desarrollará durante dos días y tendrá lugar a fines de noviembre de 2019 en el Centro de Investigación en Arte, Materia y Cultura de la UNTREF (Av. Antártida Argentina 1355, Ciudad Autónoma de Buenos Aires).
Se entregarán certificados de asistencia de manera gratuita, cumpliendo la asistencia a ambas jornadas, con previa inscripción al mail indicado, incluyendo nombre completo, DNI y correo electrónico.
—
English version
Call for papers
Workshop: Materials and materiality in Medieval image
28th-29th November 2019
Medieval studies in Argentina have played a constant development, thriving in both university and institutional frameworks. The particular study of Medieval art has experienced a recent new impulse, awakening a growing interest and commitment among undergraduates and young graduates. Because of this, aiming to provide a meeting point and a forum for both new and experienced researchers, we invite to participate in this Workshop which will focus mainly, but not exclusively, in the arts of the Middle Ages.
As expected in an academic meeting of this scope, we would like to achieve an environment fit for professional improvement and enrichment, incorporating local and foreign lecturers, featuring masterful speeches, academic debates, and practical displays of Medieval art.
In fact, this Workshop invites to rethink and discuss medieval materials and techniques; a subject that has attracted much interest in the academic world during the recent years and that implies an important relevance for the development of Medieval art studies in our country.
Until the end of last century, the dominant perspectives had been focused on the iconographic and iconological analysis; a method developed by Erwin Panofsky. This logocentric conception of the image was founded on the decoding and translation of the supposedly "intrinsic" meaning of a work of art, giving pre- eminence to its direct link with the textual sources. Since then, however, a new theoretical perspective based on medieval materiality and techniques began to be developed. This innovative outlook was born after the so-called "iconic turn" which, through art history, cultural history, the anthropology of images and visual studies, redirected special attention mainly to the physical and material properties of the artistic objects. This viewpoint has shown to be especially fruitful to address Medieval art as to put forward its objectual character, acknowledging also the crucial role of the materials employed in production, circulation and reception of these works.
Therefore, we invite academics, young researchers, undergraduates and art history specialists in different disciplines in the fields of museology, conservation, restoration and patrimony, to send your paper proposals. After the Workshop closure and a selection process of the SAEMED Editorial Committee, some of them, will be published in a special volume.
Proposals must be related with some of the following thematic axes:
- The codex as an object: dialogues of materialities
- Techniques and praxis in Medieval art
- Treatises, recipes and books of alchemy
- Circulation of objects and materials: exchanges, tensions and expolia
- The cult of relics: continents and contents
- Craftsmen, guilds and workshops
- Materiality in literary images
- Materiality in textual sources
- Materiality in music: its forms and expressions
- Continuities and breaks in Medieval techniques during the following centuries
Proposals must be submitted to: cimacuntref.edu.ar in an attached file with the following information:
- Name and last name
- Institutional belonging
- Proposal title
- Abstract (no more than 500 words)
- 5 keywords
- Brief CV (no more than 5 lines)
The submitting of proposal in Spanish, English, French and Portuguese will be until 21st June 2019. Communications shall not exceed 15 minutes.
The Workshop will last two days in late November 2019 at the Centro de Investigación en Arte, Materia y Cultura, UNTREF (Av. Antártida Argentina 1355, Ciudad Autónoma de Buenos Aires).
Attendance certificates will be given free of charge, fulfilling the attendance to both days, with prior registration to the previous mail, including full name, ID and email.
Reference:
CFP: Materiales y materialidad en la imagen medieval (Buenos Aires, 28-29 Nov 19). In: ArtHist.net, May 22, 2019 (accessed Sep 23, 2019), <https://arthist.net/archive/20898>.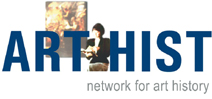 Contributor: Juliana Robles de la Pava
Contribution published: May 22, 2019
Add to Facebook