IKKM Lectures im Wintersemester 2011/12 (Weimar, Nov 11 - Jan 12)
IKKM, Salon des ehem. Palais Dürckheim, Cranachstr. 47, 99423 Weimar, November 2, 2011 - January 25, 2012
Deadline: Nov 2, 2011
In den IKKM Lectures tragen die Senior Fellows des IKKM aus ihren Projekten vor, die sie während ihres Aufenthaltes hier bearbeiten. Die Vorträge sind öffentlich. Es besteht Gelegenheit zur Diskussion. Die Vorträge finden im Salon des Sitzes des IKKM im ehemaligen Palais Dürckheim, Cranachstraße 47, 99423 Weimar statt. Beginn ist jeweils 19 Uhr.
Weitere Informationen entnehmen Sie bitte unserer Website www.ikkm-weimar.de. Fragen beantwortet gern Anne Ortner, anne.ortner [at] uni-weimar.de.
Wenn Sie ein gedrucktes Programm der IKKM Lectures im Wintersemester 2011/12 zugesandt bekommen möchten, sende Sie bitte eine Nachricht an andre.wendler [at] uni-weimar.de.
Programm:
02. November 2011, Thomas Y. Levin (Princeton, NJ)
Datamoshing: Towards a Post-Photogrammatic Visual Syntax
09. November 2011, Jörg Dünne (Erfurt)
The World as a Script. Circumnavigations from Magellan to Verne
15. November 2011, Friedrich Balke (Weimar)
Topophilie. Techniken der Lokalisierung und Dynamiken der Delokalisierung bei Bachelard und Kafka
23. November 2011, Marc Rölli (Berlin/Istanbul)
"We need reasons to believe in this world" - towards a Pragmatist Theory of Situations
30. November 2011, Mary Ann Doane (Providence, RI)
Cinematic Scale, Perspective and the Modern Sublime
07. Dezember 2011, Michel Chion (Paris)
Visual Toponomy in the Cinema in the Mirror of History: Places Named and Places Shown
11. Januar 2012, Wolfram Nitsch (Köln)
Terrain Vague. Poetics of the Urban Interspace in French Modernity
18. Januar 2012, Monika Dommann (Basel)
Storing Stories. A History of Warehousing
25. Januar 2012, Peter Bexte (Köln)
Tables and Transformations. Some Ideas about the Notion of Relation
Reference:
ANN: IKKM Lectures im Wintersemester 2011/12 (Weimar, Nov 11 - Jan 12). In: ArtHist.net, Oct 17, 2011 (accessed Oct 29, 2020), <https://arthist.net/archive/2067>.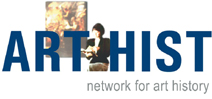 Contributor: Oliver Tege
Contribution published: Oct 17, 2011
Add to Facebook