November Issue Now Available - History of Photography
The latest issue of History of Photography is now available online. This new issue contains the following articles:
Editorial
Original Articles
Prospects of Enterprise: The Calotype Venture of the Langenheim Brothers
David R. Hanlon
Selling Portrait Photographs: Early Photographic Business in Asakusa, Japan
Maki Fukuoka
Home Portraiture
Christian A. Peterson
The Alfred Stieglitz Collection at the National Museum of American History
Carolyn Ureña
Documentary Uses of Artistic Photography: Spain. Types and Costumes by José Ortiz Echagüe
Javier Ortiz-Echagüe & Julio Montero Díaz
The Photography of Roman Freulich from Poland to Hollywood
Sarah A. Buchanan
Reviews
Wanted: The Outlaw in American Visual Culture; Capturing the Criminal Image: From Mug Shot to Surveillance Society; Pictures from a Drawer: Prison and the Art of Portraiture
Katherine Biber
Defiant Images: Photography and Apartheid in South Africa
Kevin Mulhearn
Photography and Egypt
Ali Behdad
A Cinematic Artist: The Films of Man Ray
Michael Richardson
The Gernsheim Collection
Kristen Adlhoch
Beyond the Architect's Eye: Photographs and the American Built Environment
Aron Vinegar
Publications Received
Contributors
Miscellany
Editorial Board
Find out more at http://www.tandfonline.com/thph
Reference:
TOC: November Issue Now Available - History of Photography. In: ArtHist.net, Oct 13, 2011 (accessed Oct 29, 2020), <https://arthist.net/archive/2044>.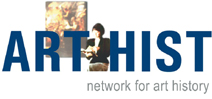 Contributor: Jennifer Roberts, Oxford
Contribution published: Oct 13, 2011
Add to Facebook