SHIFT: Journal of Visual and Material Culture, Issue 11
SHIFT: Graduate Journal of Visual and Material Culture
Issue 11: Blood and Earth and Soil
co-edited by Christopher Green and Dana Liljegren
with Max Bonhomme, Julia Bozer, Alyssa Bralower, Trangđài Glassey-Trầnguyễn, Stephanie Lebas Huber, Adam Khalil, Zack Khalil, Crystal Migwans, Jackson Polys, Horacio Ramos, Teresa Retzer, Allison Rowe, and Anne Spice.
Issue 11 of SHIFT, an institutionally mobile peer-reviewed graduate journal currently hosted by the Graduate Center, CUNY, can be visited at https://shiftjournal.org/


Table of Contents:
From the Editors (Christopher Green and Dana Liljegren, Co-editors)


ARTICLES
Max Bonhomme
Human scale and the technological sublime. An iconology of the 'crisis of civilization' in the 1930s
Julia Bozer
Juan Downey's "Anaconda" Map of Chile, 1975
Trangdai Glassey-Tranguyen
Un/Earthing Borderland-Motherland: Stateless Bodies Intimating the Waves, the Woods, and the Walls
Alyssa Bralower and Allison Rowe
Land Grant: Complicating Institutional Legacies


SPECIAL FEATURE
Anne Spice
Give us our Knives


ARTIST PROJECT
Jackson Polys, Zack Khalil, and Adam Khalil
Morph Target Displacement Mapping: Removals / Pre-Creative Acts


DISPATCH
Teresa Retzer
The resurgence of Blood and Soil: symbols and artefacts of Völkische Siedlungen and Neo-Nazi Villages in Germany


REVIEWS
Stephanie Lebas Huber
Review: De Wereld van Pyke Koch
Crystal Migwans
A Monumental Undertaking
Horacio Ramos
On Representation, Appropriation, and Everything in Between


To view the full issue, visit https://shiftjournal.org/issue-11/
Reference:
TOC: SHIFT: Journal of Visual and Material Culture, Issue 11. In: ArtHist.net, Feb 22, 2019 (accessed May 26, 2019), <https://arthist.net/archive/20223>.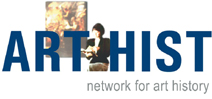 Contributor: Shift Journal
Contribution published: Feb 22, 2019
Add to Facebook