Assistant Professor, Univ. of Nebraska-Lincoln
University of Nebraska-Lincoln, August 12, 2019
Application deadline: Jan 31, 2019
employment.unl.edu/postings/62263
Tenure track Assistant Professor of Modern and Contemporary Art History
The School seeks an innovative teacher and scholar who can teach a broad array of courses in modern and contemporary art. We welcome candidates who take global, transnational, cross-cultural, non-western and interdisciplinary approaches to research and teaching and who bring novel and inclusive perspectives to the study of modern and contemporary art.
The successful candidate will be a dedicated teacher-scholar with a well-developed field of specialization (preferably in contemporary art), a secondary field of expertise that expands his/her disciplinary footprint and a commitment to pedagogically creative undergraduate and graduate teaching. Teaching responsibilities will include the art history survey, intermediate and advanced courses in art history, and advanced seminars for both art history and studio students. The successful candidate will be encouraged to design courses that utilize his/her expertise and that meet the needs of the School and College. Qualified applicants must hold a Ph.D. in Art History and have experience teaching at the college level. The successful candidate will be expected to serve on M.A and M.F.A. thesis committees.
Standard faculty apportionment in the School of Art, Art History & Design is 45% teaching, 45% research/creative activity, and 10% service.
Reference:
JOB: Assistant Professor, Univ. of Nebraska-Lincoln. In: ArtHist.net, Jan 12, 2019 (accessed Jun 19, 2019), <https://arthist.net/archive/19871>.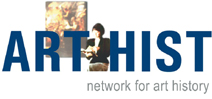 Contributor: Wendy Katz, University of Nebraska-Lincoln
Contribution published: Jan 12, 2019
Add to Facebook