2 PhD studentships, University of Exeter
University of Exeter
Application deadline: Feb 11, 2019
Exeter's College of Humanities is offering up to 2 PhD studentships (open to UK/EU students only) for candidates aiming to begin studying in September 2019.
Exeter is a centre for world-leading research across the Humanities. Our departments are consistently placed at the top of national and international rankings.
Our PhD studentships are available to support any excellent project connecting with, or across, our disciplines: Archaeology, Art History and Visual Culture, Classics and Ancient History, Drama, English, Film Studies, History, Modern Languages and Theology and Religion.
Exeter's researchers lead in a wide range of fields and debates in the Humanities. Current areas of enquiry include (but are not limited to):
- World and Postcolonial Literatures and Cultures
- European Languages, Literatures and Cultures
- Interdisciplinary Medieval and Early Modern Studies
- Victorian Studies
- Imperial and Global History
- Medical History and Culture
- Human-Animal-Environment Bioarchaeology
- Experimental Archaeology
- Environmental Arts and Humanities
- Digital Humanities
- War, State and Society Studies
- Connectivity in the Roman World
- Hellenistic and Romano-Greek Culture and Society
- Interdisciplinary Film
- Theatre and Performance Histories, Cultures and Practices
- Socially-Engaged, Participatory and Community Theatre and Performance
- Biblical Studies, Early Judaism and Early Christian History
- Religion in Public Life, Ethics, Practical, Systematic and Constructive Theology
- Translation Studies and Translating Cultures
- Creative Writing
- Intermedia and Creative Technology
- Global China and South Asia Studies )
- Latin American Studies and Archaeology of the Americas
- Cornish Studies
- Maritime Historical Studies


Exeter is a portal to a rich variety of research resources offering unique archives in medieval and modern history, modern and contemporary literature and film. Dynamic partnerships with arts, culture and heritage organisations – British Museum, Historic England, London Film School, National Trust, Royal Albert Memorial Museum, Tate Britain among many others – give our researchers access to a remarkable range of research collections and facilities.
Exeter offers PhD students exceptional support:
- A teamed approach to supervision combining research expertise from across our disciplines and
access to a pastoral tutor
- A dedicated Doctoral College, a single point-of-contact for all programme and practical needs
- Access to a newly built Humanities Digital Lab
- Research and career development opportunities within the College and across the University
- Dedicated study space for Humanities postgraduates
- A well-established postgraduate research culture including annual conferences and journals
- Funding opportunities for individual research needs
Awards will be granted to the strongest applicants based on an assessment of the applicant's
- Academic excellence
- Research potential
- Research proposal
Duration and value of award
The studentships will be for a period of up to 3 years (36 months), dependent on satisfactory progress, and will cover full tuition fees and an annual maintenance grant of £14,777 (2018/19 rate).
For further information on research opportunities in Humanities please contact Professor Gert Vonhoff, College Director of Postgraduate Research: g.vonhoffexeter.ac.uk .
Reference:
STIP: 2 PhD studentships, University of Exeter. In: ArtHist.net, Dec 5, 2018 (accessed Jul 18, 2019), <https://arthist.net/archive/19713>.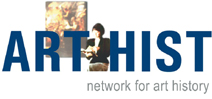 Contributor: David Jones, University of Exeter
Contribution published: Dec 5, 2018
Add to Facebook