CFP: 8 Sessions at CAA (New York, 13-16 Feb 19)
College Art Association Annual Meeting, New York City, February 13 - 16, 2019
Deadline: Aug 6, 2018
[1] Communist Kitsch
[2] Haunted: Cross-Historical and Cross-Cultural Specters in Print Practice
[3] Bon anniversaire, Monsieur Courbet
[4] Art and Artificial Intelligence
[5] North American Landscapes and Counter-Histories
[6] Minimal Art: An Urban History
[7] Art and Politics: Just a gesture and no future?
[8] Creativity: (Re)Defining The Possible
—-
[1] Communist Kitsch
From: Milena Tomic <mtomicfaculty.ocadu.ca>
Date: July 11, 2018
Session organizers: Adair Rounthwaite (University of Washington) and Milena Tomic (OCAD University)
The communist world acts as a key prop in Clement Greenberg's classic 1939 definition of kitsch, in the form of the kitsch-loving "Russian peasant" and the totalitarian government that debases culture to the level of the masses. Since that dismissal, more nuanced perspectives on the status of kitsch under communism emerged in the former East. Czech-born Milan Kundera's 1982 novel "The Unbearable Lightness of Being" involves a central character at war against the kitsch of Czechoslovak communist culture, a kitsch which Kundera links to a denial of doubt, irony, and death. Serbian art historian Miško Šuvaković identifies kitsch as a critical tactic in alternatives to Western postmodern art from Central Europe and the Balkans, one that alternately expressed hope for a transcendent leap between the everyday and the singularity of art and diagnosed the limit of politics as such. Chinese art historian and critic Gao Minglu allies the term "double kitsch" to Chinese contemporary art that stages Pop-like collisions of global consumerist icons and central figures from communist propaganda. This session invites papers on histories and theories of kitsch in all communist and formerly communist contexts. We are particularly interested in papers that probe kitsch's problematization of the boundaries between criticality and complacency; that explore the reception and use of kitsch found in contexts where mass production was decoupled from capitalist accumulation; and that make fresh connections between kitsch and extant narratives of modern and postmodern art.
Please send your proposal (title and 250-word abstract) with a CV and proposal form to vadairuw.edu and mtomicfaculty.ocadu.ca by August 6, 2018.
—-
[2] Haunted: Cross-Historical and Cross-Cultural Specters in Print Practice
From: Alexis Salas <alexisnsalasgmail.com>
Date: July 11, 2018
Katie Anania, Georgia College
Alexis Salas, Hampshire College
The portability of artists' prints and printmaking projects (from comics to librettos, artists' books to 'zines) allows them to traverse borders and boundaries. But what remains attached to, and within, a print as it circulates, and how does it resurface, sometimes much later? An apprentice printmaker's works, for instance, (covertly or overtly) bears the stamp of the master under whom she studies. A zine or broadsheet reveals layers of appropriation. This panel, then, attends to an important but neglected aspect of prints' mobility: it puts the ways that prints were fabricated and the stories of their local origins in dialogue with their histories of circulation. From practitioners and historians, e seek discussions of images, designs, and materials of various "others" that lie within a print's construction.
Inspired by voices speaking to the ghostly residues upon objects from Gloria Anzaldúa Jacques Derrida Luce Irigaray, to Harold Bloom, we solicit proposals that approach the "haunting" of printed material in various ways. In addition to semantic or metaphorical hauntings, we welcome papers that consider pedagogical haunting—that is, the things that viewers of printed material are supposed to learn and how—or the ways that prints have contributed to the unsettling of certain cultural forms. The aim is to exhume and revive the mis-identifications that printed materials have instigated over time.
Please email Katie Anania (katie.ananiagcsu.edu) and Alexis Salas (alexisnsalasgmail.com) by August 6, 2018 with a paper title, abstract (max. 300 words), and CV.
—-
[3] Bon anniversaire, Monsieur Courbet
From: Petra Chu <petra.chushu.edu>
Date: July 11, 2018
Chairs: Petra Chu (Seton Hall University, South Orange, NJ) and Mary Morton (National Gallery of Art, Washington, DC)
On June 19, 2019, we will celebrate the 200th birthday of Gustave Courbet (1819-1877). We'll remember how, during his his 58-year lifespan, the artist rose from total obscurity to international fame and notoriety, both for his artistic achievements, his sansculottist political stance, and his brazen public persona that made him one of the most talked-about and caricatured men in France.
Since his death in 1877, hundreds of books and thousands of articles have been written about Courbet and each generation has put its own spin on his persona and his work. Notwithstanding, he remains something of an enigma. Many questions are still open about the artist's paintings, the extent and shape of his oeuvre, his technique, his artistic personality, his political agenda, and his place in the history of art.
Since the flurry of scholarly activity that surrounded the monographic Courbet exhibition of 2008 in the Grand Palais and the Metropolitan Museum of Art, there has been something of a lull in Courbet research. Taking advantage of the bicentennial of the artist's birth, the organizers of this session invite papers that offer fresh perspectives on Courbet and his work. New methodologies are encouraged; papers on all aspects of Courbet's work and his artistic persona will be considered.
For submission instructions, see http://www.collegeart.org/pdf/programs/conference/CAA-CFP-2019.pdf
—-
[4] Art and Artificial Intelligence
From: Johnny Alam <johnnyjohnnyalam.com>
Date: July 12, 2018
In 1931, Paul Valery wrote an essay in which he anticipated a major change in the very notion of art affected by modern changes in the fields of knowledge and power. Valery's words inspired Walter Benjamin to write his canonical essay "The Work of Art in the Age of Mechanical Reproduction" (1936) that considered how technology changed the nature of art production, its uses, and its reception. Extending Benjamin's work to the 21st century, WJT Mitchell critically reflected upon artificial intelligence (AI) in "The Work of Art in the Age of Biocybernetic Reproduction" (2001). However, Mitchell only included examples of artworks that were created by humans. This panel seeks submissions which discuss how AI is changing our art world by elaborating on artworks or art-related processes (curating, auctioning, marketing, etc.) created by AI systems (Machine Learning, Natural Language Processing, Computer Vision, etc.). We strongly encourage proposals that reflect upon the latest AI technologies that are challenging the ways in which art is created, curated, circulated, experienced or perceived. All proposals will be considered for a future peer-reviewed publication.
The CAA Annual Conference is "the largest professional convening of art historians, artists, designers, curators, and others in the visual arts."
To apply, Email the following directly to the session chair (Dr. Johnny Alam: johnnyjohnnyalam.com):
1.Completed session participation proposal form (http://www.collegeart.org/pdf/programs/conference/CFP-form.pdf). Make sure your name appears EXACTLY as you would like it listed in the conference program and conference website.
2.Paper/project abstract: maximum 250 words, as a single paragraph MS Word Document. Make sure your title and abstract appear EXACTLY as you would like them published in the conference program, Abstracts 2019, and the CAA website.
3.Email explaining your interest in the session, expertise in the topic, and availability during the conference.
4.A shortened CV (close to 2 pages)
5.A working bibliography for the proposed paper.
6.Documentation of work when appropriate, (as PDF) especially for artists who wish to discuss their own practice.
Please note that a paper that has been published previously or presented at another scholarly conference may not be delivered at the CAA Annual Conference. All session participants must register for the conference and be current individual members of CAA through February 16, 2019 to participate in the Annual Conference.
For further information, please see http://www.collegeart.org/programs/conference/cfp
For panel-specific questions, please contact the session chair (Dr. Johnny Alam: johnnyjohnnyalam.com)
—-
[5] North American Landscapes and Counter-Histories
From: Jocelyn Anderson <jocelynkristenhotmail.com>
Date: July 12, 2018
Chairs: Jocelyn Anderson, jocelynkristenhotmail.com and Julia Lum, julia.lumyale.edu
Histories of landscape art in North America in the late eighteenth and early nineteenth centuries have often been dominated by European aesthetic and stylistic narratives. In this period, the 'picturesque', the 'romantic', and the 'sublime' were codified in Europe; yet they also proved to be extraordinarily flexible in their applicability to diverse regions and topographies. At the same time, these categories are sometimes incongruent with the historical conditions to which they've been applied, or were fundamentally altered by artists' negotiations with locality and place. This panel invites papers which seek to offer radical alternative readings of landscapes in the eighteenth and nineteenth centuries by prioritizing the relationship between artistic production and specific local and regional political, social, and environmental conditions. It invites papers with the potential to reorganize histories of landscape around hemispheric and transcultural approaches that illuminate the complex territorial, cultural and political developments of a period in which empires collided, nations took shape, and treaties were signed and broken. Papers addressing a range of media are welcome, and possible topics might include (but are not limited to) landscapes and counter- mapping, artistic negotiations with Indigenous sovereignties and stewardship, landscapes and the legal status of sites, the relationship between topographical landscapes and surveyors' work, landscape views and military geographies, heritage and cultural memory, urban and rural economies of labor in art, and the circulation of landscape representations in personal and family circles.
—-
[6] Minimal Art: An Urban History
From: Christopher Ketcham and Kirsten Swenson <cketchammit.edu>
Date: July 13, 2018
Minimal art's urban history, particularly its relationship to New York City, is a critical socio-political context. Yet artists' complex relationships to the socioeconomic and spatial politics of the city have largely been foreclosed by phenomenological readings that delimit a universal, heteronormative (male) body. Carl Andre and Alice Adams made sculptures from materials scavenged from streets, razed buildings, and leftover spaces of urban renewal. Tony Smith's first solo exhibition in New York City was organized by the mayoral administration of John Lindsay, held in Bryant Park partly as a foil to the park's status as a gathering place for gay men. Sol LeWitt employed New York's zoning codes as a conceptual basis of his sculpture, an implicit critique of the corporate aesthetic of midtown architecture. By 1970, figures including Dennis Oppenheim, Richard Serra, Vito Acconci, and Trisha Brown, had broadened minimalism's claim to the street, even as institutional consolidation of the canon reinforced its autonomy from everyday life. This panel seeks new approaches to assess the concrete intersections between minimal art and the social, spatial, material and economic life of the city. Did minimal art's phenomenology engage new paths of urban perception or the problematic visibility of politicized bodies charged with class, race, and gender? Did opportunities to work in the city open new territory for artists that lacked institutional support? How did emergent curatorial framings of public art extend the reach of minimal and conceptual art to communities that conventional galleries and museums were blind to?
Please submit proposals including title, abstract (250 words maximum), proposal form, and a brief CV (2 pages maximum) to cketchammit.edu and kirsten.swensongmail.com
For more details, see:
http://www.collegeart.org/programs/conference/cfp
—-
[7] Art and Politics: Just a gesture and no future? Debating the political force of public art in the US and Germany from the 1960s until today
From: Sarah Hegenbart <sarah.hegenbarttum.de>
Date: July 13, 2018
Chairs: Sarah Hegenbart and Michael Diers
Email: sarah.hegenbarttum.de, michael.diersculture.hu-berlin.de
The utopian force of the 1960s still resonates in the art of our time. Political ideas featuring prominently in the art of the 1960s, such as a critique of capitalism, feminism, Black Power, student and anti-war movements, are reemerging in contemporary arts in a time of re-emerging populism. This raises the question of whether the protest art of the 1960s succeeded in implementing the standards it demanded. Considering recent protest movements that utilise artistic strategies, such as #BlackLivesMatter and #MeToo, as well as the phenomena of recurring racism and neo-fascist tendencies, there is reason to suspect that not much has changed since the 1960s. If this is indeed the case, does public protest art really possess the impact to change our political reality? Or does the recurrence of these phenomena, fought by protest art of the 1960s, indicate a crisis of the interrelation between art and politics? This panel is particularly keen on exploring these questions against the backdrop of the transatlantic exchange between the US and Germany.
Looking at artists such as Christoph Büchel, Sam Durant, Theaster Gates, David Hammons, Jutta Koether and Martha Rosler, we aim to discuss to what extent the utopian ideas of the 1960s have become part of the political reality of our time. Or do we have to return to visions formulated back in the 1960s and continue to implement them? If so, what is art's role in this process? Can art be genuinely political, or is political art nothing more than a gesture?
Please apply by email (to sarah.hegenbarttum.de and michael.diersculture.hu-berlin.de) and include an abstract of 250 words maximum, a brief CV and the completed CAA form (downloadable on the above mentioned website).
—-
[8] Creativity: (Re)Defining The Possible
From: Aya Louisa McDonald <louisa.mcdonaldunlv.edu>
Date: July 15, 2018
Chair: Louisa McDonald - University of Nevada, Las Vegas
Chair: Takeshi Okada - Tokyo University <okadatakp.u-tokyo.ac.jp>
Creativity, defined by the Finnish management scholar, Alf Rehn (2009), as "the name we give to that moment of change which redefines what is possible," emerged as a focus of international academic attention and a key issue of economic policy in the late 1990s along with the recognition of the value of the "creative industries" and Richard Florida's "creative class" (2002) Once exclusively the concern of the Fine Arts, Creativity has become central to the understanding of contemporary global economies. Along with Genius and Inspiration – each a highly valued, if imperfectly understood concept - Creativity has since the '90s generated two decades of theoretical academic research and amassed vast quantities of data aimed at identifying its sources, in order to harness, foster and possibly teach it - with little consensus or confirmed success. This panel (re)starts the conversation and focuses on how the understanding of Creativity has evolved in a climate of increasing globalization and access to the internet and social media. Practicing artists, studio artist/educators, art historians, art educators, and psychologists of art discuss the state of Creativity since the revolution in e-interconnectivity and the emergence of the "creative commons"? Has anything changed? Should practice still inform theory, or have the roles reversed? What happens (or doesn't) today in the studio, the classroom, the laboratory, the kitchen? Is there a difference between virtual and "real" experience? What effect does instant access to the artistic creativity of others have on one's own artistic Inspiration? Is any of this important?
Open to all artists, art-historians, art educators and members of arts related institutions.
Please send a 250-word abstract, brief CV, and proposal form by August 6, 2018
http://www.collegeart.org/programs/conference/cfp
Reference:
CFP: 8 Sessions at CAA (New York, 13-16 Feb 19). In: ArtHist.net, Jul 15, 2018 (accessed Apr 25, 2019), <https://arthist.net/archive/18696>.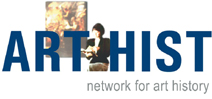 Contributor: ArtHist Redaktion
Contribution published: Jul 15, 2018
Add to Facebook