Ideals and Nations: reception of Winckelmann's aesthetics (Oxford, 29 Jun 18)
Sir Michael Dummet Lecture Theatre, Christ Church College, University of Oxford, Oxford, UK, June 29, 2018
Ideals and Nations: New perspectives on the European reception of Winckelmann's aesthetics
To commemorate the Winckelmann anniversaries 2017/2018, Christ Church Library is preparing an exhibition and series of events in collaboration with the Faculty of Medieval and Modern Languages, University of Oxford and the Ure Museum of Greek Archaeology, University of Reading (a particularly appropriate partnership, since the University of Reading owes its origins to an extension college - University Extension College, Reading - founded by Christ Church in 1892).
Like many antiquarians of his day, the German art historian and archaeologist Johann Joachim Winckelmann (1717–1768) first learned about the ancient world through immersion in literature. As a teacher then librarian in his native Germany, Winckelmann encountered the classics primarily through literary texts, as well as the souvenirs—coins, gems and figurines—that Grand Tourists and other travellers had brought north from their visits to Italy. Once he arrived in Rome, where he rose to prominence at Prefect of Antiquities in the Vatican, Winckelmann studied the remains of Greek, Graeco-Roman and Roman art on a larger scale. Through personal contacts, letters and other writings, Winckelmann influenced his and subsequent generations of scholars, aesthetes, collectors, craftsmen and artists both within and beyond Italy.
The exhibition will be launched with a symposium on "Ideals and Nations: New perspectives on the European reception of Winckelmann's aesthetics".
Keynote speakers: Professor Elisabeth Décultot (Martin Luther University Halle-Wittenberg) and Professor Alex Potts (University of Michigan).
The event is generously sponsored by the A.G. Leventis Foundation, Medieval and Modern Languages Oxford, and Christ Church.
For general information about the events, please contact Dr Cristina Neagu (cristina.neaguchch.ox.ac.uk).
For further details about the symposium, please contact Dr Lucy Russell (levrusselloutlook.com) and Dr Fiona Gatty (fiona.gattymaterials.ox.ac.uk).
Symposium programme:
09.30 Registration
10.15 Welcome
The Very Revd Prof. Martyn Percy, The Dean of Christ Church
Dr Fiona Gatty (Oxford) and Dr Lucy Russell (Oxford)
10.30 Session 1: Keynote Lecture
Professor Alex Potts (Michigan): 'Winckelmann: Historicity and Multiple Temporalities in the Art of Antiquity'
11.15 Coffee & Biscuits
11.45 Session 2
1: France
Dr Fiona Gatty (Oxford): 'Clothing the Ideal; Winckelmann and the costume dictionaries of late eighteenth-century France'
2: Italy
Dr Lucy Russell (Oxford): 'The Winckelmann Dilemma: Italy's nationalistic response, 1755-1834'
13.00 Lunch
14.30 Session 3
3: Germany
TBC: 'From Winckelmania to the Wehrmacht: Receptions of Winckelmann in the German-speaking world'
4: England
Dr Helen Slaney (Roehampton): 'Winckelmann in English Travel Writing'
15.45 Tea & Biscuits
16.15 Session 4: Keynote lecture
Professor Elisabeth Décultot (Halle): 'History of Art and Ethnology. Winckelmann's panorama of the Ancient peoples and its reception in the 18th century'
17.30 Drinks reception to launch the Ure Museum (University of Reading)/Christ Church Library collaborative exhibition: 'Winckelmann in Italy: Curiosity and connoisseurship in the 18th-century gentleman's study'
19.30 Conference dinner
The exhibition will be open in the Upper Library from 29 June to 26 October 2018. Visiting hours: Monday – Friday: 10.00 am - 1.00 pm; 2.00 pm - 4.30 pm
Reference:
CONF: Ideals and Nations: reception of Winckelmann's aesthetics (Oxford, 29 Jun 18). In: ArtHist.net, Jun 10, 2018 (accessed May 26, 2019), <https://arthist.net/archive/18372>.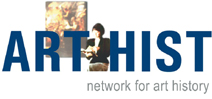 Contributor: Cristina Neagu
Contribution published: Jun 10, 2018
Add to Facebook