CFP: Session at UAAC (Waterloo, 25-27 Oct 2018)
Waterloo (Ontario), Canada, October 25 - 27, 2018
Eingabeschluss: 01.05.2018
"Art Epistemology" at the upcoming UAAC conference
Panel Description:
This session, in paraphrasing Adorno, will try to sound-out the artistic object under the lingering gaze of the thought.
Is there such thing as "artistic knowledge"? What kind of knowledge can supposedly be produced only within the "traditional studio"? Will it mutate when worked through "post-studio" practices (for example, archival or relational practices)? How is it different than other forms of knowledge? Is it a form of knowledge that bypasses traditional intellectual research and passes through the speculative and imaginary (via materiality)? If so, what's the status of such knowledge? Is there an artistic research methodology that can generate knowledge relationally at the intersection of the discourses of the humanities?
Contact panel Chair: Ido Govrin, igovrinuwo.ca
Quellennachweis:
CFP: Session at UAAC (Waterloo, 25-27 Oct 2018). In: ArtHist.net, 15.04.2018. Letzter Zugriff 22.03.2019. <https://arthist.net/archive/17824>.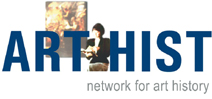 Beiträger: Ido Govrin
Beitrag veröffentlicht am: 15.04.2018
Zu Facebook hinzufügen