3-4 PhD positions, Universität Hamburg
Hamburg, 01.10.2018
Application deadline: Jun 6, 2018
[English version below]
Im von der Deutschen Forschungsgemeinschaft geförderten Graduiertenkolleg "Interkonfessionalität in der Frühen Neuzeit" der Fakultät für Geisteswissenschaften der Universität Hamburg sind zum 01.10.2018, vorbehaltlich der Verfügbarkeit entsprechender Mittel,
3-4 Stellen wissenschaftlicher Mitarbeiter/innen (65%)
gemäß § 28 Abs. 3 HmbHG mit einer Laufzeit von 3 Jahren zu besetzen. Die Vergütung erfolgt nach der Entgeltgruppe TV-L E13. Die wöchentliche Arbeitszeit beträgt 25,35 Stunden. Die Befristung des Vertrages erfolgt auf der Grundlage von § 2 Abs. 1 Wissenschaftszeit-vertragsgesetz.
Die Universität strebt die Erhöhung des Anteils von Frauen am wissenschaftlichen Personal an und fordert deshalb qualifizierte Frauen nachdrücklich auf, sich zu bewerben. Frauen werden im Sinne des Hamburgischen Gleichstellungsgesetzes bei gleichwertiger Qualifikation vorran-gig berücksichtigt.
Das Graduiertenkolleg erforscht Prozesse des Austausches zwischen den Konfessionen in der Frühen Neuzeit (16. bis 18. Jahrhundert), wobei neben dem deutschen Sprachraum auch europäische und außereuropäische Kontexte in den Blick genommen werden sollen (insbesondere Italien, England, griechisch-orthodoxer Raum, Südamerika, China). Besonderes Interesse gilt im Rahmen der zu fördernden Promotionsvorhaben theologischen, politischen, literarischen und künstlerischen Phänomenen, die die Grenzen zwischen den sich formierenden Konfessionen in die eine oder andere Richtung überwölben (interkonfessionell) oder die ihnen gemeinsam sind (transkonfessionell). Erwartet wird zudem Offenheit für medienhistorische Fragestellungen, die darauf zielen, nicht nur zu analysieren, wie sich heterogene konfessionelle Konzepte in unterschiedlichen Artefakten niedergeschlagen haben, sondern exemplarisch zu erkunden, wie Literatur, Bühne, Malerei, Bildhauerei und geistliche Musik theologische Vorgaben nicht nur dokumentieren, sondern zugleich variieren und multimedial rezipierbar machen.
Weitere Informationen zur Konzeption des Graduiertenkollegs sind zu finden unter:
http://www.gwiss.uni-hamburg.de/de/einrichtungen/graduiertenschule/interkonfessionalitaet.html
Aufgaben:
Wissenschaftliche Weiterqualifikation im Rahmen eines strukturierten Promotionsprogramms.
Aufgabengebiet:
Anfertigung einer Dissertation in einem der beteiligten Promotionsfächer zu einem Thema, das interkonfessionelle Konstellationen der Frühen Neuzeit ins Zentrum des Interesses rückt. Teilnahme am strukturierten Studienprogramm und den Veranstaltungen des Kollegs. Die Promotionen werden an der Universität Hamburg durchgeführt. Die Kollegiat/innen haben Präsenzpflicht in Hamburg.
Einstellungsvoraussetzungen:
Voraussetzungen für die Bewerbung sind ein abgeschlossenes Hochschulstudium in einem der beteiligten Fächer (Evangelische oder Katholische Theologie, Germanistik, Anglistik, Geschichte, Romanistik, Byzantinistik/Neogräzistik, Latinistik, Lateinamerikanistik, Judaistik, Sinologie, Historische Musikwissenschaft, Kunstgeschichte), Bereitschaft zu interdisziplinärer Arbeit sowie Teamfähigkeit.
Schwerbehinderte haben Vorrang vor gesetzlich nicht bevorrechtigten Bewerberinnen/Bewerbern bei gleicher Eignung, Befähigung und fachlicher Leistung.
Bewerbungen (Exposé des Promotionsvorhabens [max. 6 Seiten], Curriculum vitae, Abschlusszeugnisse, zwei Referenzen) sind in Papierform und elektronisch in einer einzigen PDF-Datei bis zum 06.06.2018 an den Sprecher des Graduiertenkollegs zu richten:
Universität Hamburg
Fakultät für Geisteswissenschaften
DFG-Graduiertenkolleg 2008 "Interkonfessionalität in der Frühen Neuzeit"
Univ.-Prof. Dr. Johann Anselm Steiger
Schlüterstr. 51
D 20146 Hamburg
anselm.steigeruni-hamburg.de
Die PDF-Datei bitte auch an die Koordinatorin des Graduiertenkollegs senden:
Sabine Ledosquet <sabine.ledosquetuni-hamburg.de>
–––
The Research Training Group "Interconfessionality in the Early Modern Period" is a part of the Faculty of Humanities at Universität Hamburg and is funded by the German Research Foundation (DFG). In accordance with Section 28, subsection 3 of the Hamburg Higher Education Act (Hamburgisches Hochschulgesetz, HmbHG), the Research Training Group invites applications for
3-4 PhD positions
commencing on 1 October 2018. They are remunerated at the salary level TV-L 13 and call for 65% of standard work hours (25,35h/week). The fixed-term nature of the contract is based upon Section 2, subsection 1 of the Academic Fixed-Term Labour Contract Act (Wissenschafts-Zeitvertragsgesetz, WissZeitVG).
The term is fixed for a period of 3 years, subject to the availability of appropriate resources.
The University aims to increase the number of women in research and explicitly encourages qualified women to apply. Equally qualified female applicants will receive preference in accordance with the Hamburg Equality Act (Hamburgisches Gleichstellungsgesetz, HmbGleiG).
The doctoral programme examines processes of interconfessional exchange in the Early Modern Period (16th to 18th century) in both the German-speaking world and other European and Non-European contexts (e.g., Italy, England, the Greek Orthodox world, South America and China). Of particular interest are the theological, literary, political, and artistic phenomena that define or overcome the boundaries between the emerging confessions (interconfessionality) or that are common to both (transconfessionality).
We expect candidates to demonstrate openness to questions about the history of media that go beyond the way heterogeneous confessional precepts are reflected in different artefacts: by focussing on individual historical examples, we seek to understand how literature, theatre, the fine arts, and sacred music have documented, varied, influenced, and reinforced these precepts.
Responsibilities:
- Further academic qualification within the structured doctoral program.
- A dissertation focussing on interconfessional constellations in the Early Modern Period at an associated department. Doctoral projects are supervised and carried out at Universität Hamburg.
- Compulsery participation in the Research Training Group's structured doctoral program (including symposia, workshops, lectures, and seminars) and all events of the Research Training Group.
- Mandatory attendance in Hamburg.
Requirements:
- A University degree (master's or equivalent) in one of the associated departments (Protestant or Catholic theology, German studies, English studies, history, romance languages, Byzantine/modern Greek studies, Latin, Latin American Studies, Jewish studies, sinology, historical musicology, art history).
- Interest in interdisciplinary and innovative teamwork.
- Applicants not proficient in German are expected to acquire proficiency in due time.
Severly disabled applicants will receive preference over equally qualified non-disabled applicants.
For further information, please contact us via the Research Training Group's website:
https://www.gwiss.uni-hamburg.de/einrichtungen/graduiertenschule/interkonfessionalitaet.html
Applications:
Applications should include a cover letter, an abstract of the dissertation project (max. 6 pages), a CV, copies of degree certificates and 2 letters of recommendation. Applications may be submitted in either German or English. The application deadline is 6 June 2018. Please submit applications as a hard copy by post and electronically by email as one PDF.
Please send a hard copy by post to the Head of the Research Training Group:
Universität Hamburg
Fakultät für Geisteswissenschaften
DFG-Graduiertenkolleg 2008 "Interkonfessionalität in der Frühen Neuzeit"
Univ.-Prof. Dr. Johann Anselm Steiger
Schlüterstr. 51
20146 Hamburg
GERMANY
Please send the PDF copy of the application to both the Head of the Research Training Group (anselm.steigeruni-hamburg.de) and the Group's coordinator, Sabine Ledosquet (sabine.ledosquetuni-hamburg.de).
Reference:
JOB: 3-4 PhD positions, Universität Hamburg. In: ArtHist.net, Mar 13, 2018 (accessed Aug 23, 2019), <https://arthist.net/archive/17580>.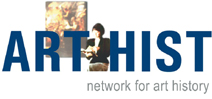 Contributor: Sabine Ledosquet
Contribution published: Mar 13, 2018
Add to Facebook