CFP: Esse magazine #90: Feminisms/Féminismes
Eingabeschluss: 10.01.2017
(Le français suivra)
FEMINISMS
A symbol of the emergence of feminist studies in the art history field, Linda Nochin's 1971 article "Why Have There Been No Great Women Artists?" strikingly underlined how the sexist and patriarchal structure inherent to art history has operated to exclude women from art practice and to erase them from the discourse on art. Although today more women than men are studying art disciplines and the number of women choosing a career in the art world (artist, art historian, curator, critic, museum director, and other professions) is growing constantly, they are still underrepresented - at least, in the major institutions. For example, the Guerrilla Girls collective, responsible for the famous poster called "Do Women Have To Be Naked to Get Into the Met. Museum?," celebrated its thirtieth anniversary this year with the sad observation that the four most important New York museums (the Guggenheim, the Metropolitan, the Whitney, and the Museum of Modern Art) even today accord a ridiculously low proportion of solo exhibitions to women artists. The same observation can be made of most large Western cities, including London, which is presenting not a single solo exhibition by a woman artist this fall.

In light of this situation, this thematic section will look at the unique relationships between art and feminisms. To the extent that art practices and art-theory research can serve as a way to think about the world, they are not hermetic; not only are they fed by today's feminist struggles but they also feed into them in return. It is from the perspective of this back-and-forth movement that we want to address contemporary artistic and feminist issues. As Canada is preparing to institute the National Inquiry into Missing and Murdered Indigenous Women and Girls in order to comprehend why Aboriginal women, more than any other group, are the victims of murder, there is no longer any doubt that the principle of grouping all women into a single category cannot concretely make sense. Power relations and reasons for stigmatization related to race, sexual orientation, and social class, as the intersectional approach stipulates, combine to inform women's experience differently.
At a time when the debate over the burkini is raging in France and policies, many of them conservative, have made use of the principle of male-female equality to create targeted constraints on the freedom of certain women and feed a racist discourse, we would like this section to offer understandings of how art is positioned vis-à-vis contemporary feminist issues. Taking account of the multiplicity of women's subjectivities and heterogeneity and of the fact that the word feminism still causes reactions (some women prefer not to use the term to refer to themselves), this section is intended to explore how art practices and theories help to deconstruct the oppressions and limitations linked to gender. What contribution are women (both cisgender and transgender) making to the visual arts? From what position may women work? Is their work necessarily separated from normative spaces? If yes, are the margins inevitably and uniquely secondary spaces? May they also be contested and creative spaces free of all diktats? What are the new feminist struggles and strategies? How do current art practices question the hegemonic regimes of representation? How can ways of discussing art and issues linked to gender be rethought when it is time to deal with contemporary practices?
EDITORIAL POLICY
Send your text (1,000 - 2,000 words, footnotes included) in US letter format (doc, docx, or rtf) to redactionesse.ca before January 10, 2017. Please include a short biography (30-50 words), an abstract of the text (80-100 words), as well as postal and e-mail addresses. We also welcome submissions (reviews, essays, analyses of contemporary art issues) not related to a particular theme (annual deadlines: September 1, January 10, and April 1).
All texts are submitted to the editorial committee, which reserves the right to accept or refuse a submission. The selection criteria are based on the quality of analysis and writing, the pertinence of the text to the edition in question, and the relevance of the corpus of artworks and artists analyzed. A text may be rejected due to the large number of submissions for a given edition. The selection process may take up to six weeks. The editorial committee's decision is final.
The author agrees to submit an original and previously unpublished text. Unless agreed otherwise, the editorial committee does not accept texts that represent a potential conflict of interest between the writer and the content of the article (for example, texts by artists on their own practice, by curators of exhibitions or events, or by gallerists representing a particular artist).
——-

FÉMINISMES
Symbole de l'émergence des études féministes dans le champ de l'histoire de l'art, l'article "Pourquoi n'y a-t-il pas eu de grands artistes femmes?" de Linda Nochin publié en 1971 soulignait de manière frappante en quoi la structure sexiste et patriarcale inhérente au monde et à l'histoire de l'art avait œuvré à exclure les femmes de la pratique artistique et à les effacer du discours sur l'art. Si aujourd'hui le nombre d'étudiantes dans les disciplines à vocation artistique dépasse en nombre celui de leurs homologues masculins et que les femmes sont de plus en plus nombreuses à choisir une carrière dans le monde de l'art (artistes, historiennes de l'art, commissaires, critiques, directrices de musées, etc.), force est de constater que leur sous-représentation est encore une réalité, du moins, dans les plus grandes institutions. À titre d'exemple, le collectif des Guerrilla Girls, auteur de la célébrissime affiche "Do women have to be naked to get into the Met. Museum?", célébrait cette année son 30e anniversaire en faisant le triste constat que les quatre grands musées new-yorkais (le Guggenheim, le Metropolitain, le Whitney et le Modern) affichaient encore aujourd'hui un pourcentage ridiculement bas d'expositions solo de femmes artistes. Le même constat s'impose dans la plupart des grandes villes occidentales, dont Londres qui ne présente aucune exposition solo d'artiste femme à la rentrée automnale.
À la lumière de cette situation, ce dossier s'intéresse aux rapports singuliers entre l'art et les féminismes. Dans la mesure où les pratiques artistiques et les recherches théoriques en art servent à penser le monde, ces dernières, loin d'être hermétiques, s'alimentent non seulement des luttes féministes actuelles, mais elles les nourrissent également en retour. C'est dans ce double mouvement que nous souhaitons aborder les enjeux artistiques et féministes actuels. Alors que le Canada s'apprête à mettre sur pied la Commission d'enquête sur les femmes autochtones disparues ou assassinées, afin de comprendre pourquoi, plus que tout autre groupe, les femmes des Premières Nations subissent des violences meurtrières, il ne fait plus de doute que le principe de regrouper toutes les femmes dans une catégorie unique ne peut concrètement tenir la route. Les relations de pouvoir et les motifs de stigmatisation liés notamment à la race, à l'orientation sexuelle, au sexe et à la classe sociale viennent, comme le stipule l'approche intersectionnelle, informer de manière différente l'expérience des femmes.
À l'heure où le débat sur le port du burkini fait rage en France et que les politiques, souvent conservatrices, ont recours au principe de l'égalité homme-femme pour restreindre de manière ciblée la liberté de certaines femmes et alimenter un discours raciste, ce dossier cherche à comprendre comment l'art se positionne vis-à-vis des enjeux féministes actuels. En tenant compte, d'une part, de la multiplicité des subjectivités et de l'hétérogénéité des femmes, et d'autre part, du fait que le mot féminisme fait encore réagir (certaines femmes préférant ne pas s'y référer), ce dossier souhaite faire connaître comment les multiples pratiques et les théories sur l'art participent à déconstruire les oppressions et les limites liées au genre. Quel est aujourd'hui l'apport des femmes (cisgenre comme transgenre) au milieu des arts visuels? À partir d'où les femmes peuvent-elles œuvrer? Leur travail s'exerce-t-il forcément à l'écart des espaces normatifs? Si oui, les marges sont-elles inévitablement et uniquement des espaces secondaires? Peuvent-elles aussi être des lieux de contestation et de création libre de tout diktat? Quels sont les nouveaux combats et les nouvelles stratégies féministes? Comment les pratiques artistiques actuelles questionnent-elles aujourd'hui les régimes hégémoniques de représentation? Comment repenser les manières de discourir sur l'art et sur les enjeux liés au genre lorsque vient le temps de traiter des pratiques actuelles?
POLITIQUE ÉDITORIALE
Les textes proposés (de 1 000 à 2 000 mots maximum, notes incluses) peuvent être envoyés en format lettre US (.doc, .docx ou .rtf) à redactionesse.ca avant le 10 janvier 2017. L'auteur est prié d'inclure, à même le texte, une courte notice biographique (30-50 mots), un résumé du texte (80-100 mots), ainsi que son adresse courriel et postale. Les propositions non afférentes aux dossiers (critiques, essais et analyses sur différents sujets en art actuel) sont aussi les bienvenues (dates de tombée: 1er septembre, 10 janvier et 1er avril de chaque année).
Chaque texte est soumis au comité de rédaction, qui se réserve le droit de l'accepter ou de le refuser. Les critères de sélection reposent sur la qualité de l'analyse et de la rédaction, la pertinence du texte dans le numéro en cours, de la pertinence du corpus d'œuvres et des artistes choisis. Un texte peut être refusé en raison d'un trop grand nombre de propositions. Un délai de 6 semaines est requis pour la sélection des textes. La décision du comité est sans appel.
L'auteur(e) s'engage à soumettre un texte inédit et original. À moins d'une entente contraire, le comité ne retient pas les textes étant sources possibles de conflits d'intérêts entre l'auteur et le sujet couvert (par exemple, les textes d'artistes sur leur propre pratique, les écrits par les commissaires d'expositions ou desdits événements ou par la galerie d'un artiste).
Quellennachweis:
CFP: Esse magazine #90: Feminisms/Féminismes. In: ArtHist.net, 09.09.2016. Letzter Zugriff 16.01.2018. <https://arthist.net/archive/13595>.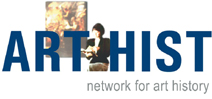 Beiträger: Sylvette Babin
Beitrag veröffentlicht am: 09.09.2016
Zu Facebook hinzufügen