CFP: Three-dimensional art today
Deadline: Jun 30, 2018
Call for Papers on three-dimensional art today
Publish your ideas on contemporary three dimensional art and tell us which topics, concepts, artists or places illustrate your ideas. Selected texts and their authors will be published and promoted through our channels. Please read the following carefully before submitting your proposal.
To mark the relaunch of its website (online from Monday 28 May) sculpture network is publishing thoughts, papers and essays on three dimensional art created in Europe today. We are offering selected texts and its authors a platform to promote themselves and their ideas, to an audience of around 30,000 people: art professionals, artists, mediators, collectors and friends of the arts in Europe and beyond.
Each of the selected texts will be featured throughout the sculpture network webpage and social media channels in two languages: English and German, with sculpture network undertaking the translation. An international jury will make the selection and only proposals that comply to the format requested, will be considered. The authors of the selected texts will also get a free sculpture network membership for one year.
Who can apply:
Art professionals, curators, teachers, mediators, PhD students
Application form: https://sculpture-network.org/en/view/article/6815
To apply fill in the application form where you will be required to submit the following:
• Written text expounding your ideas on three dimensional art today, in no less than
500 words (in English)
• A written declaration stating that the text is an original of the submitting author
and not subject to publication restrictions
• Selection of 4 to 6 images to illustrate your text including authorization for
publishing and corresponding photo credits
• Brief summary of your practice during the past 5 years
Deadline: 30/06/2018
Please feel free to send this call to colleagues in the profession.
Contact person for more information: ilaria.specossculpture-network.org
Reference:
CFP: Three-dimensional art today. In: ArtHist.net, Jun 10, 2018 (accessed May 26, 2019), <https://arthist.net/archive/18368>.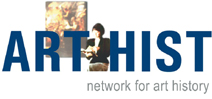 Contributor: Ilaria Specos
Contribution published: Jun 10, 2018
Add to Facebook