Visiting Fellow of Contemporary Art
Amsterdam, Den Haag, May 28 - 30, 2018
Sarat Maharaj Stedelijk Museum / RKD / OSK Visiting Fellow at the UvA
Each year since 2015, the RKD – Netherlands Institute for Art History, Stedelijk Museum Amsterdam, and the University of Amsterdam (UvA) have jointly supported a Visiting Fellow of Contemporary Art. Previous visiting fellows were Martha Rosler (2017), Claire Bishop (2016), and W.J.T. Mitchell (2015). The 2018 fellow is Professor Sarat Maharaj.
LECTURE TOPIC
Maharaj pleads for archival consciousness in the arts, which he refers to as historical thoughts in relation to the imagination of the contemporary and curating as analytical process and knowledge production. His lecture will involve an ethics of "living with difference and multiplicity," questions of identity and belonging, the critique of multiculturalism, and institutional notions of "diversity."
In the three days preceding the Stedelijk lecture, Maharaj, together with students from the University of Amsterdam, will work on the construction of a so-called "Art History Room of the Apartheid years" (from the segregation years at University College, Durban, South Africa). This reconstruction/installation is open to interpretation, debate, and invention. These practice/theory-based workshops take place in the Stedelijk Museum in Studio B (the space adjacent to the Stedelijk library). At the UvA, Maharaj is hosted by Christa-Maria Lerm Hayes and Gregor Langfeld.
The public lecture at the Stedelijk will zoom in on this practice/theory-based research practice and frame it in a contemporary context in Amsterdam as well as within the overall field of Prof. Maharaj's publications and educational and curatorial practice.
VISITING FELLOW SCHEDULE
–Monday, May 28, 2018, 10 am – 1 pm: UvA seminar (Not open for public)
–Tuesday, May 29, 2018, 10 am – 1 pm: UvA seminar (Not open for public)
–4 pm – 5.30 pm : RKD lecture, The Hague, fee, but sign up via eventsrkd.nl
–Wednesday, May 30, 2018, 10 am – 1 pm: UvA seminar (Not open for public)
–Afternoon: Stedelijk Museum lecture (followed by visit to the Art History Room in Studio B )
MORE ABOUT THE SPEAKER
Sarat Maharaj was born in South Africa and educated in South Africa and the United Kingdom. He is a professor of Visual Art & Knowledge Systems at Lund University/Malmö Art Academy, Sweden, and research professor at Goldsmiths, University of London, where he was a professor of Art History and Theory from 1980 to 2005.
Maharaj was the Rudolf Arnheim Visiting Professor at Humboldt University, Berlin, in 2001 and 2002 and a fine art research fellow at the Jan Van Eyck Academie, Maastricht, from 1999 to 2001.
His research focuses on Marcel Duchamp, James Joyce, and Richard Hamilton.
Recent publications include The Sarat Maharaj Reader (English/Chinese 2010); "Small Change of the Universal": Beyond Modernity? (British Journal of Sociology, 2010); "'Hungry Clouds Swag on the Deep': Santu Mofokeng at Kassel 2002" in Chasing Shadows (2011); "The Jobless State: Work, Global Assembly Line, Indolence" in Work, Work, Work: A Reader on Art and Labour (2012); "What the Thunder Said" in Art as a Thinking Process (2012).
He was co-curator of documenta 11 (2002); curator of retinal .optical .visual. conceptual with Richard Hamilton and Ecke Bonk at Museum Boijmans Van Beuningen, Rotterdam (2002); co-curator of Farewell to Postcolonialism, Guangzhou (2008) and Art, Knowledge and Politics, São Paolo Biennale (2010); and curator of the Gothenburg Biennale: Pandemonium: Art in a Time of Creativity Fever (2011).
Reference:
ANN: Visiting Fellow of Contemporary Art. In: ArtHist.net, May 25, 2018 (accessed May 26, 2019), <https://arthist.net/archive/18228>.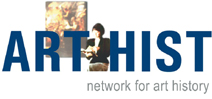 Contributor: Prof.Dr. Christa-Maria Lerm Hayes
Contribution published: May 25, 2018
Add to Facebook