Ghent Altarpiece. 2nd International Study Day (Ghent, 11 Sep 18)
Ghent University, Aula Academica, Voldersstraat 9, September 11, 2018
The Royal Institute for Cultural Heritage (KIK-IRPA, Brussels) and Ghent University (UGent) are pleased to announce the 2nd Ghent Altarpiece International Study Day on 11 September 2018 in Ghent. This event takes place one day before the renowned Symposium XXI for the Study of Underdrawing and Technology in Painting in Brussels (12-14 September 2018).
The study day is aimed towards a wide range of scholars of Early Netherlandish painting, such as art historians, curators, conservators and scientists.
In the morning session, the speakers will present the spectacular results of the study and conservation of the Ghent Altarpiece's exterior panels and frames and offer a preview of the study results of the lower interior register. This is followed by an introduction to the website Closer to van Eyck and the complementary project Van Eyck Research in OpeN Access.
After lunch, a visit is proposed to the Ghent Altarpiece at St Bavo's Cathedral. At the Museum of Fine Arts you can subsequently visit the conservation treatment of the polyptych's lower interior register.
The 2018 Ghent Altarpiece – 2nd International Study Day is an official IPERION CH event. Travel expenditures from IPERION CH partners are therefore eligible within the IPERION CH travel grant of each member.
Program:
9.30 - 9.40 Introduction: Hilde De Clercq (KIK-IRPA) and Maximiliaan Martens (UGent)
9.40 - 10.00 The Overpaintings: Hélène Dubois (UGent, KIK-IRPA)
10.00 - 10.20 The Conservation Treatment: Livia Depuydt, Bart Devolder, Hélène Dubois, Nathalie Laquière, Claire Mehagnoul,
Marie Postec, Françoise Rosier, Griet Steyaert, Jean-Albert Glatigny, Anne-Sophie Augustyniak (KIK-IRPA)
10.20 - 10.40 The Paint Analysis: Jana Sanyova, Cécile Glaude, Steven Saverwyns (KIK-IRPA); Koen Janssens, Geert Van
der Snickt (Universiteit Antwerpen); Peter Vandenabeele (UGent)
10.40 - 11.00 The Creative Process: Griet Steyaert, Marie Postec (KIK-IRPA)
11.00 - 11.30 Break
11.30 - 11.50 The Quatrain and Other Inscriptions: Susan Jones, Anne-Sophie Augustyniak, Hélène Dubois (KIK-IRPA)
11.50 - 12.10 Imagining the Original Display: Bart Fransen, Jean-Albert Glatigny (KIK-IRPA)
12.10 - 12.20 Van Eyck Research in OpeN Access: Christina Currie, Bart Fransen, Susan Jones (KIK-IRPA)
12.20 - 12.30 Closer to Van Eyck: Ron Spronk (Queen's University, Kingston and Radboud Universiteit, Nijmegen), Christina Currie (KIK-IRPA), Ann Dooms (VUB), Bart Fransen (KIK-IRPA)
12.30 - 12.50 Questions: Jørgen Wadum (CATS at SMK)
12.50 - 13.00 Closing Remarks: Cyriel Stroo (KIK-IRPA)
13.00 - 14.00 Free time for lunch
14.00 - 18.00 Possibility to visit (transport is not arranged):
- St Bavo's Cathedral (open till 18.00): the Ghent Altarpiece
- Museum of Fine Arts (open till 18.00): The lower interior panels during conservation
For more information and registration see: http://conf.kikirpa.be/ghentaltarpiece2018/
Reference:
CONF: Ghent Altarpiece. 2nd International Study Day (Ghent, 11 Sep 18). In: ArtHist.net, May 23, 2018 (accessed Aug 23, 2019), <https://arthist.net/archive/18214>.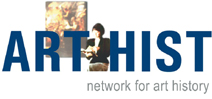 Contributor: Simon Laevers
Contribution published: May 23, 2018
Add to Facebook