CFP: 2 sessions at RSA (Toronto, 17–19 Mar 19)
March 17 - 19, 2019
2 Panels at RSA, Sheraton Centre, Toronto, 17–19 March 2019
[1] Technologies of Health, 1400–1700
[2] Beyond Eastern Europe, 1400–1700
––––––
[1] Technologies of Health, 1400–1700
From: Danielle Abdon (danielle.abdontemple.edu)
Date: 15 May 2018
Subject: CFP: Technologies of Health, 1400–1700 (Toronto 17–19 Mar 19)

Deadline for submissions: 1 July 2018
The goal of this session is to explore technological developments in health and medicine between 1400 and 1700. We seek contributions that focus on the promotion of new tools and therapies for health benefits among individuals and populations, or on the salubriousness of buildings and cities through innovative materials or structural and urban infrastructures. Approaches that center on technologies for healthy living and disease prevention, and not simply reactionary treatments or responses to crises, are also welcome. Additionally, proposals may consider the provisional character of technological developments as processes in order to examine failures in the history of health and medicine. We encourage interdisciplinary papers that engage contemporary treatises, intersections of religious and therapeutic practices, and the visual and material culture of health, as well as submissions that incorporate the global circulation of knowledge during the period.
Please submit paper proposals to Danielle Abdon (danielle.abdontemple.edu) and Elizabeth Duntemann (elizabeth.duntemanntemple.edu) by July 1, 2018. Each proposal must include a paper title (max. 15 words), 150-word abstract, short CV (max. 300 words), and keywords.
–––––
[2] Beyond Eastern Europe, 1400–1700
From: Tomasz Grusiecki (grusieckitceu.edu)
Date: 15 May 18
Subject: CFP: Beyond Eastern Europe, 1400–1700 (Toronto 17–19 Mar 19)

Deadline for submissions: 6 August 2018
In the early modern period, eastern Europe was a mosaic of cultures. Multi-ethnic, multi-lingual and multi-denominational, it was situated at the crossroads of trade routes, political affairs, and cultural flows. Yet in the eighteenth century, the region's perceived distance from the main centers of the Enlightenment led to its subsequent framing as the space of socio-economic backwardness, political disorder and cultural periphery. This binary positioning has had profound consequences on the perceptions of this region to this day.
This panel seeks to explore and redress two interconnected problems: (1) the terminology and methodologies that have been applied to conceptually situate the lands between the Baltic and Black Seas—for example, the 'East', 'periphery', and more recently, 'borderland'; (2) and, in turn, the different ways in which art, architecture and literature can challenge the conventional definitions of the region.
We thus invite scholars of central and eastern Europe to explore new approaches, terms, and questions that address the place of this region in its various complexities and thematic contexts. We seek papers that cover any aspect of culture (art, architecture, material culture, literature) that might shed new light on the region from within, across, and from without.
Please send a 150-word abstract and a brief curriculum vitae (300-word maximum) to Katie Jakobiec (katie.jakobiecworc.ox.ac.uk) and Tomasz Grusiecki (grusieckitceu.edu) before Monday, 6 August 2018. Presenters will have to be active RSA members.
Quellennachweis:
CFP: 2 sessions at RSA (Toronto, 17–19 Mar 19). In: ArtHist.net, 15.05.2018. Letzter Zugriff 19.03.2019. <https://arthist.net/archive/18144>.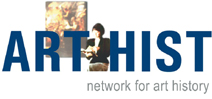 Beiträger: ArtHist.net
Beitrag veröffentlicht am: 15.05.2018
Zu Facebook hinzufügen