Interior - inferior - in theory? (Berlin, 17-18 May 18)
Deutsches Architekturzentrum und Wissenschaftsforum Berlin, May 17 - 18, 2018
INTERIOR – INFERIOR – IN THEORY? Contemporary Positions in Interior Design Theory
International conference organized by BAU International Berlin – University of Applied Sciences, Prof. Dr. Carola Ebert, Chair of Interior Design, History and Theory of Architecture and Design,
in cooperation with Architektenkammer Berlin, Bund Deutscher Innenarchitekten, European Council of Interior Architects and Netzwerk Architekturwissenschaft.
The conference brings together interior design researchers and educators from different countries to discuss contemporary theoretical positions within/about the discipline.
What constitutes interior design/interior architecture? How may interior design's relationship to architecture and design be defined and reflected theoretically? How is this discipline, which for decades has been classified as "emerging" or "relatively young", taught, researched and understood professionally in different countries? How has this changed over time?
Taking theory building to be one of the most important acts of defining a discipline, the conference wants to draw connections between interior design theory and its historiography, historical research in interior design/interior architecture, and disciplinary conceptions as they are embodied in interior design programs and professional institutions in different countries.
Given interior design's status as an "emerging" discipline, often taught only at universities of applied sciences or, in some countries, not even established as a university subject, the title "Interior – inferior – in theory?" refers to the notion that interior design lacks a historically grown body of research and, especially, a theory of its own, and instead largely relies on architecture and design theory.
Free admission with registration
www.interior-theory.org
PROGRAMME
THURSDAY 17 MAY
9:30 Coffee and registration
10:00 Welcome and Introduction
Hans-Dieter Klingemann, President BAU International Berlin; Andrea Männel, Architektenkammer Berlin; Vera Schmitz, BDIA; Tüüne-Kristin Vaikla, ECIA, Estonia; Carola Ebert, BAU International Berlin
10:30 INTERIOR DESIGN, HISTORY, IDENTITY, EDUCATION
Chair: Carola Ebert, BAU International Berlin, Germany
Edward Hollis, University of Edinburgh, UK
Interior History: Practices for the Future of an Emerging Discipline
Inge Somers, University of Antwerp, Belgium
Interior - Accelerating - in Theory!
Nikolaas Vande Keere, Koenraad Van Cleempoel, Universiteit Hasselt, Belgium
Traces from Within
13:00 Lunch break
14:00 INTERIOR DESIGN THEORY
Chair: Graeme Brooker, Royal College of Art, UK
Lois Weinthal, Ryerson University, Canada
Gauging Interior Time
Robert Alexander Gorny, TU Delft, Netherlands
On Boundary-Drawing Practices
15:20 Break
16:00 EXTENDING THE PERSPECTIVE ON THE INTERIOR
Chair: Yüksel Pögün-Zander, BAU International Berlin, Germany
Liz Teston, University of Tennessee, USA
Public Interiority
Alison Snyder, Pratt Institute, USA
We Emerged and Expanded, Stop Apologizing
17:20 Break
18:00 KEYNOTE
Graeme Brooker, Royal College of Art, UK
The Story of the Interior
FRIDAY 18 MAY
09:00 Coffee and registration
09:30 Introduction
09:45 INTERIOR DESIGN EDUCATION - AN INTERNATIONAL PERSPECTIVE
Chair: Graeme Brooker, Royal College of Art, UK
Dominic Haag-Walthert, Ralph Stoian, Hochschule Luzern, Switzerland
The Future of Interior Architecture is Interdisciplinary
Goze Bayram, Irene Pasina, Prince Sultan University, Saudi Arabia
The role of Women in Interior Design in Saudi Arabia
Santi Centineo, Polytechnic University of Bari, Italy
Come out of the box and overcome the 'interiority' complex
Maria Olivera, Emyle dos Santos, Victor Carvalho, Universidade Federal da Bahia, Brazil
Interior design and its trans-disciplinary roots: for an updated approach
11:15 Break
11:30 THE INTERIOR BEYOND ARCHITECTURE
Chair: Carola Ebert, BAU International Berlin, Germany
Deborah Schneiderman, Pratt Institute; Amy Campos, California College of the Arts, USA
Beyond the interior
Elita Nuraeny, Universitas Indonesia, Indonesia
Of Interiority and Psychogeography
Javier Martin, BAU International Berlin, Germany
From Structural to Superficial. Limits and Contradictions in the Discipline of Interior Architecture
12:45 Lunch break
13:45 INTERIOR PRACTICES
Chair: Constantin von Mirbach, BDIA
Nerma Cridge, Cambridge School of Art, UK; Sophie Ungerer, University of Brighton, UK
A Question of Complexity not Scale
Raymund Königk, University of Lincoln, UK; Zakkiya Khan, University of Pretoria, South Africa
Ensembles of taste goods: Moodboards as Interiorist Practice
Rosie Scott, Victoria University Wellington, New Zealand
Interior Practice - Conditions, Forces, Gestures, Framings (or how to talk about how we do)
15:00 Break
15:30 REUSE AND RECONFIGURE
Chair: Graeme Brooker, Royal College of Art, UK
Ulrika Karlsson, Einar Rodhe, Konstfack University of Arts, Crafts and Design, Sweden
A live interior
Parastoo Eshrati, Ehsan Masoud, Iran University of Science and Technology, Iran
Mind the Gap: The Role of Interior Designer in Adoptive Reuse Projects of Iran
Bie Plevoets, Universiteit Hasselt, Belgium; Markus Berger, Rhode Island School of Design, USA; Sally Stone, Manchester School of Architecture, UK
An Interior Approach to Education and Adaptive Reuse
16:45 RESEARCH AND PRACTICE
Chair: Tüüne-Kristin Vaikla, ECIA, Estonia
Suzie Attiwill, RMIT University, Australia
Practice Research PhDs + Interior Design
Anja Dirks, ECIA/studio+, Netherlands
From theory to practice
17:45 INTERIOR - INFERIOR - IN THEORY?
Chair: Carola Ebert, BAU International Berlin, Germany
Final debate
18:30 End of Conference
Quellennachweis:
CONF: Interior - inferior - in theory? (Berlin, 17-18 May 18). In: ArtHist.net, 09.03.2018. Letzter Zugriff 14.12.2018. <https://arthist.net/archive/17557>.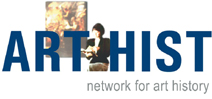 Beiträger: Carola Ebert, Berlin
Beitrag veröffentlicht am: 09.03.2018
Zu Facebook hinzufügen