Architektur als Streitsache (Aachen, 29-31 Jan 15)
RWTH Aachen, 29. - 31.01.2015
Architektur als Streitsache
Im Rahmen der Tagung "Architektur als Streitsache" soll das komplexe Verhältnis von Architektur und Konflikt zur Sprache kommen. Indem wir Architektur als Streitsache betrachten, ist es uns möglich, neues Wissen über architektonische Objekte und die durch sie bedingten Interaktionen zu erlangen. Architektonische Dinge, ob nun in der Gestalt baulicher Details, Gebäude oder ganzer Städte, sind handlungsmächtige Akteure in konfliktgeladenen Prozessen. Durch sie und mit ihnen konstituieren sich das Feld der Politik und die Verhandlung des Rechts. Sie sind politisch operativ indem sie als Grenzflächen Konflikte sichtbar und verhandelbar machen. Die Streitigkeiten um Stuttgart 21, die Elbphilharmonie in Hamburg oder Les Halles in Paris sind aktuelle Beispiele für das Thema.
Anliegen der Tagung ist, das Nachdenken über Architektur um Perspektiven aus Wissensfeldern der Rechtstheorie und der politischen Philosophie zu erweitern. Als Agenturen des Politischen machen Streitobjekte Pluralität und heterogene Interessen wahrnehmbar. Das Unvernehmen der Architektur eröffnet einen neuen Raum für gemeinsames Denken und Handeln.
Die Tagung "Architektur als Streitsache" ist interdisziplinär und richtet sich an Vertreter aus den Bereichen der Architektur, der Kunstwissenschaft, der politischen Wissenschaften, der Rechtswissenschaften, der Kulturwissenschaften, der Anthropologie, der Wissenschafts- und Technikforschung, der Kulturtechnikforschung und der Medienphilosophie.
Weitere Informationen unter
http://www.architectureasstreitsache.rwth-aachen.de/
Thursday, 29 January 2015
13:00-13:30 Axel Sowa and Lutz Robbers, Aachen
Welcome remarks and introduction
Panel 1 Negotiations
13:30-14:00 Tanja Herdt, Zürich
Architecture as Negotiation: The Inter-Action Centre of Cedric Price
14:00-14:30 Kush Patel, Ann Arbor
Configuring Space, Configuring Expectations: Lucien Kroll and the Architecture of La Mémé, Brussels
14:30-15:00 Dirk De Meyer, Ghent
'Novitatem meam contemnunt, ego illorum ignaviam': Aesthetics and politics in the plates of Piranesi's Parere
Panel 2 Politics and Identity
16:00-16:30 Adam Page, Lüneburg
Making and Unmaking the Future: High-Rise Living, Failed Futures and Violence in Belfast's Divis Flats Complex
16:30-17:00 Sarah M. Schlachetzki, Bern
Architecture, "Re-Germanization Initiatives", and Polish National Identity
17:00-17:30 Monika Motylinska, Berlin
Streitsache Nachkriegsmoderne. Eine Diskursanalyse
19:00 Keynote: Jörn Janssen, London
Verspäteter Nachruf: Der Architekt im Klassenkampf
Friday, 30. January 2015
Panel 3 Theory
9:30-10:00 Albena Yaneva, Manchester
Sites of Politics: on Buildings as Matters of Concern, the Architectural Practice of World-Making and the Enactment of the Political
10:00-10:30 Libero Andreotti, Paris / Nadir Lahiji, Canberra
Architecture and the Politics of Conflict: From Antagonism to Dissensus
10:30-11:00 Gert Hasenhütl, Wien
Notes on the Concept of 'Quasi-Object'
Panel 4 1970s
13:30-14:00 Craig Buckley, New Haven
Plastic Thought, Plastic Objects - The debate over technology on the eve of May 1968
14:00-14:30 Kim Förster, Zürich
"Dies ist unser Haus"-Zur Genealogie des Nachhaltigkeitsdenkens und -handelns in der deutschen Stadterneuerung (und der Gentrifizierung in Berlin-Kreuzberg)
14:30-15:00 Isabelle Doucet, Manchester
Counter-projects as political-aesthetic assemblages
Panel 5 Justifications
16:00-16:30 Talia Margalit / Adriana Kemp, Tel Aviv
Justifying Urban Schemes: The values leading institutional responses to planning objections in Israel
16:30-17:00 Nina Valerie Kolowratnik, New York
The Language of Secret Proof. A Notational System as Architectural Expertise in the Jemez Pueblo Land Claim
17:00-17:30 Ulku Ozten, Eskişehir
The Myth of Program/ing: Contemporary Conceptual Foundations of a Conflict-Free Architecture
19:00 Werner Gephart, Bonn
Recht als Architektur
Saturday, 31. January 2015
Panel 6 Contemporary Sites of Contention
9:00-9:30 Athanasios Lazarou, Adelaide
Temporal Capabilities of Protest Space and the Architectural Object in Crisis-stricken Athens
9:30-10:00 Pavlos Fereos, London
Rebuilding No Man's Land
10:30-11:00 Graham Owen, New Orleans
"I Have No Power": Zaha Hadid and the Ethics of Globalized Practice
11:00-11:30 Gabu Heindl, Wien
Cause of Dispute, Test Case for Politics: The High-rise Building as Matter of Concern
Ort:
RWTH Aachen
Super C
Ford-Saal (6. OG)
Templergraben 57
52062 Aachen
Reference:
CONF: Architektur als Streitsache (Aachen, 29-31 Jan 15). In: ArtHist.net, Jan 16, 2015 (accessed Jun 20, 2019), <https://arthist.net/archive/9259>.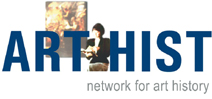 Contributor: Lutz Robbers, Bremen
Contribution published: Jan 16, 2015
Add to Facebook