CFP: Workshop on Medieval Religious Architecture (Leifers, 4-8 Jun 15)
Leifers / Südtirol, 04. - 08.06.2015
Eingabeschluss: 15.02.2015
[English version below]
INTERNATIONALER DOKTORANDENWORKSHOP ZU MITTELALTERLICHER SAKRALARCHITEKTUR
Der Workshop richtet sich an Doktorandinnen und Doktoranden, die zum Thema der mittelalterlichen Sakralarchitektur zwischen dem 9. und dem 14. Jahrhundert arbeiten und soll als Plattform zur gemeinsamen Diskussion ihrer Forschungsvorhaben und -ergebnisse dienen. Der Kreis der Teilnehmenden soll sowohl Bau- und Kunsthistoriker als auch Theologen, Historiker, Archäologen und Architekten umfassen, um den interdisziplinären Austausch zu fördern.
Nachdem in den letzten Jahrzehnten vermehrt neue Forschungsansätze, vor allem im Spannungsfeld der Liturgiewissenschaft und Fragen der sakralräumlichen Nutzung in der kunsthistorischen Forschung, in den Fokus gerückt wurden und technische Hilfsmittel für die Bauforschung fruchtbar gemacht werden konnten, sind neue Arbeiten zur mittelalterlichen Sakralarchitektur und Baumonographien ohne interdisziplinäre Ansätze kaum noch vorstellbar.
Obwohl die Bedeutung der Interdisziplinarität erkannt wird, fehlt bislang ein Forum für Nachwuchswissenschaftlerinnen und Nachwuchswissenschaftler in dem umrissenen Themenfeld. Daher möchte dieser Workshop abseits von Tagungen etablierter Wissenschaftler die Möglichkeit zum unbefangenen Austausch unter Doktorandinnen und Doktoranden schaffen. Im Fokus steht ein freier, institutionell unabhängiger Diskurs über aktuelle Problemstellungen der eigenen Forschung, bei dem sich die Teilnehmenden aus der persönlichen Erfahrung heraus einbringen und gemeinsam den Blick weiten können. Als Ergänzung zur intensiven Besprechung inhaltlicher Fragestellungen soll außerdem genug Raum entstehen, sich über organisatorische Belange der Dissertation sowie über Fragen des Berufslebens auszutauschen.
Geplant ist die Teilnahme von bis zu fünfzehn Doktorandinnen und Doktoranden, die vom 04.06.- 08.06.2015 ihre Dissertationsprojekte, neue Erkenntnisse und ausgewählte Fragestellungen daraus zur Diskussion stellen. Da der Workshop allen interessierten Forscherinnen und Forschern offen steht, sind Bewerbungen auf Deutsch und Englisch möglich.
Interessierte werden bis zum 15.02.2015 um Zusendung eines kurzen wissenschaftlichen Lebenslaufes, sowie eines 1-2seitigen Exposés mit folgenden Informationen gebeten:
- Dissertationsthema mit Skizze der Forschungsfrage und Methodik
- Betreuer und geplanter Abschlusszeitpunkt
- aktueller Stand der Forschung und im Workshop vorzustellende bzw. zu diskutierende Themenbereiche
Um einen möglichst intensiven Austausch vorbereiten zu können, erhalten die Teilnehmenden vor dem Workshop die Kurzexposés aller Beiträge. Die Organisation der einzelnen Workshop-Tage erfolgt, sobald alle Teilnehmenden feststehen. Jedem Vortragenden wird mind. 1 Stunde zur Verfügung stehen, die nach eigenem Ermessen in die Vorstellung des Themas und die anschließende Diskussion aufgeteilt werden kann.
Dank großzügiger Unterstützung der Elisabeth und Helmut Uhl Stiftung findet der Workshop auf deren Begegnungsstätte, dem Buchnerhof statt. Der Hof liegt in den Südtiroler Bergen, 50 Gehminuten über dem Etschtal. Die Stiftung organisiert einen Gepäcktransport vom Bahnhof Leifers und ermöglicht durch die Übernahme der Verpflegungs- und Übernachtungskosten größtmögliche inhaltliche und materielle Unabhängigkeit. Nähere Informationen zur Stiftung:
http://eh-uhl-stiftung.org/
Die Veranstaltenden sind gerne bei der Organisation der Anreise (ggf. über Fahrgemeinschaften) behilflich. Reisekostenzuschüsse können voraussichtlich gewährt werden.
Im Anschluss an den Workshop besteht die Möglichkeit, gemeinsame Studien und Diskussionen im Rahmen einer Exkursion zu mittelalterlichen Sakralbauten des Umlandes (Etschtal, Vinschgau) fortzuführen. Die Kosten hierfür sind von den Teilnehmenden selbst zu tragen und werden sich auf ca. 35 Euro pro Übernachtung belaufen. Bei Interesse möge dies bitte in der Bewerbung vermerkt werden.
Bewerbungen bitte bis zum 15.02.2015 an: mittelalterliche-Sakralarchitekturweb.de
Veranstaltende:
Pascal Hess (Johann Wolfgang Goethe-Universität Frankfurt am Main)
Thomas Kaffenberger (Johannes Gutenberg-Universität Mainz / King´s College London)
Mareike Liedmann (Ruhr-Universität Bochum)
Verena Smit (Westfälische Wilhelms-Universität Münster)
—
INTERNATIONAL POSTGRADUATE WORKSHOP ON MEDIEVAL RELIGIOUS ARCHITECTURE
The workshop addresses postgraduate students, who are preparing a thesis on any topic related to medieval church architecture between the 9th and 14th century. It aims to be a platform for the discussion of individual research projects and current results. The circle of participants is intended to include art historians and building researchers as well as theologians, historians, archeologists
and architects, in order to enable an interdisciplinary exchange.
At present, new research on medieval church architecture is hardly imaginable without an interdisciplinary approach. In recent years, a multitude of new technological resources were made useful for building research and an increasing number of new methodologies, especially concerning questions of liturgy and spatial use, came to the center of attention - all leading to a wide range of new discoveries. Even if the importance of including diverse approaches has long been recognized, an according platform for young researchers dealing with medieval churches has not been established yet. In consequence, this workshop wants to create a possibility for a free, institutionally independent discourse on current issues of the individual research, in which all participants will contribute their own experience. In addition to the evaluation of research contents, enough space will be given to discuss matter of organization and future career possibilities.
The workshop, which will take place from 04th till 08th of June 2015, is laid-out for the participation of up to fifteen postgraduate students, who will present their PhD projects – or new results, specific questions from these – for discussion. As the workshop is generally open to all interested researchers on postgraduate level, applications in German or English are possible and welcome.
We would kindly ask for the submission of applications until the 15th of February 2015. Applications should comprise of a short curriculum vitae and an abstract/paper proposal including the following:
- PhD topic, a short summary of the main research question, applied methodology
- supervisor and scheduled deadline for the completion
- current progress and issues to be presented/ discussed during the workshop
In order to prepare a fruitful exchange of ideas, all participants will receive the abstracts of the other contributions before the workshop. The final program will be fixed, as soon as the participants are selected. Each contributor will dispose of one hour of time, which can be allocated to the presentation of the topic and the subsequent discussion at his/her own discretion.
Thanks to the generous support of the Elisabeth and Helmut Uhl Foundation, the workshop will be held at their conference house Buchnerhof. The estate is located in the mountains of Alto-Adige/Südtirol, 50 minutes walking distance from Leifers in the Etsch valley. The foundation will organize a transport of the luggage from the train station in Leifers and ensures the highest possible independence of the event through covering the expenses of accommodation and meals. Further information on the foundation can be found here: http://eh-uhl-stiftung.org/.
The organizers will be glad to support participants in organizing their journey (e.g. through carsharing). Travel grants will presumably be available. After the workshop, a field-trip of several day´s duration to the medieval churches of the surroundings (Etsch valley, Vinschgau) is intended, during which the discussion and exchange can be continued and intensified. Expenses for this field trip will have to be covered by the participants and will amount to approx. 35 € per night. Applicants are kindly asked to state in their application, if interested in participating in the field-trip.
Applications should be sent until 15th of February 2015 to:
mittelalterliche-Sakralarchitekturweb.de
Organizing committee:
Pascal Hess (Johann Wolfgang Goethe-Universität Frankfurt am Main)
Thomas Kaffenberger (Johannes Gutenberg-Universität Mainz / King´s College London)
Mareike Liedmann (Ruhr-Universität Bochum)
Verena Smit (Westfälische Wilhelms-Universität Münster)
Quellennachweis:
CFP: Workshop on Medieval Religious Architecture (Leifers, 4-8 Jun 15). In: ArtHist.net, 10.01.2015. Letzter Zugriff 21.11.2017. <https://arthist.net/archive/9205>.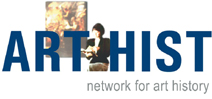 Beiträger: Mareike Liedmann, Verena Smit
Beitrag veröffentlicht am: 10.01.2015
Zu Facebook hinzufügen