Anales del Instituto de Investigaciones Estéticas, 116, 2020
Anales del Instituto de Investigaciones Estéticas
The journal Anales del Instituto de Investigaciones Estéticas of the Universidad Nacional Autónoma de México is a biannual publication, specialized in image theory and history of art and esthetics and open to all related disciplines. It includes research papers, critical analyses of documentary testimonies, reports on works of art, news items, biographical sketches, and reviews of publications within the field of artistic production in all its manifestations. Throughout its history, the Anales has included collaborations by reputed scholars from around the world. Between 1937 and 1993 the journal was published once a year, as of 1994 the Anales appears twice a year.
This site http://www.analesiie.unam.mx/index.php/analesiie/issue/archive provides access to the abstracts and complete articles of all the issues published until now.
Vol. XXXIX, number 116, year 2020
DOI: https://doi.org/10.22201/iie.18703062e.2020.116
TABLE OF CONTENTS
Presentation
EDITORS
Articles
LAURA GALLARDO FRÍAS, El lugar del arte. Reflexiones sobre conceptos para obras arquitectónicas destinadas al arte contemporáneo
IOANNIS MOURATIDIS, El espacio participativo y la espectaduría en el museo. Una problemática y una respuesta sobre el uso del espacio expositivo actual
ALESSIA FRASSANI / LUDO SNIJDERS, Another Look at Codex Yanhuitlan: Material, Stylistic, and Historical Considerations
JOSÉ MARÍA VALVERDE TERCEDOR, El retablo mayor de la abadía del Sacro Monte de Granada y su conjunto escultórico de Domingo Cabrera (1746-1748). Datación, documentación y contextualización histórica
ROSARIO ACOSTA NIEVA / ERIC TALADOIRE, Jean-Baptiste Fuzier: del vómito negro al arte precolombino
Documentary testimonies
FERNANDO BERROJALBIZ, Evolución de un lugar sagrado en el Istmo de Tehuantepec durante la colonia: cruces pictográficas, verae effigies y conjuros satánicos
Book Reviews
Montserrat Galí Boadella. José Manzo y Jaramillo, artífice de una época (1789-1860). México: Instituto de Ciencias Sociales y Humanidades de la BUAP / Educación
y Cultura, 2016, por ARTURO AGUILAR OCHOA; Patricia Massé, Fotografía
e historia nacional. Los gobernantes de México, 1827-1884, México: Instituto Nacional de Antropología e Historia, 2017, por REBECA VILLALOBOS ÁLVAREZ
Authors
Abstracts
Submission Guidelines for Authors
Supplement to Anales del Instituto de Investigaciones Estéticas, vol. XXXIX, number 116, year 2020:
LOS TERRITORIOS ARTÍSTICOS DE MIGUEL COVARRUBIAS
DOI: https://doi.org/10.22201/iie.18703062e.2020.Suplemento
TABLE OF CONTENTS
Presentation
RITA EDER
PAUL BEVAN, The Impact of the Work of Miguel Covarrubias on the Artists of Shangai
ADRIAN VICKERS, Word and Image in Miguel Covarrubias's Island of Bali: Word and Image in Miguel Covarrubias's Island of Bali
JUDITH E. BOSNAK, Shaping Barong Dance Drama in Paradise Bali: Oriental Discourse by Miguel Covarrubias and his Networks
NANCY C. LUKTEHAUS, Drawing as Ethnographic Practice: Miguel Covarrubias's Balinese Drawings & Sketches as Visual Anthropology
ANAHÍ LUNA, El ojo cautivo. Ornamentación y tatuajes marquesanos en la obra de Miguel Covarrubias
RENATO GONZÁLEZ MELLO, Los olmecas, Covarrubias y las ideas modernistas sobre el estilo
MÓNICA RAMÍREZ BERNAL, La cultura como dinámica: el arte cartográfico de Miguel Covarrubias
RITA EDER, El águila, el jaguar y la serpiente: Miguel Covarrubias y el debate del difusionismo
Reference:
TOC: Anales del Instituto de Investigaciones Estéticas, 116, 2020. In: ArtHist.net, May 22, 2020 (accessed Jul 8, 2020), <https://arthist.net/archive/23131>.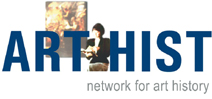 Contributor: Linda Báez Rubí, Freiburg
Contribution published: May 22, 2020
Add to Facebook