Motion, Rhythm, Shifts (Providence, 5 Oct 19)
Rhode Island School of Design, Providence, October 5, 2019
www.new-england-renaissance-conference.org/?page_id=241
Hosted at the Rhode Island School of Design (RISD, pronounced: rees-dee) and in a museum for the first time, the 70th New England Renaissance Conference unfolds on October 5 with the theme of "Motion, Rhythm, Shifts."
Registration is free but mandatory. Registration gives you access to a special exhibition of rare books, prints and drawings, free admission to the RISD museum, tours of the early modern collections, an engraving workshop, a tempera painting demonstration, a concert "Musical Bodies in Motion" and the final reception in the beautiful RISD library.
Program:
9am-9:30am Light Breakfast / badge distribution
9:30am Overture: introductions and welcome
9:45-10:35am FIRST SESSION: THE PULSE OF RITUAL 
- Borja Franco Llopis, UNED Madrid: Moriscos and Muslims in Christian Festivities in Early Modern Iberia
- Cristelle Baskins, Tufts: Mediterranean Crossings: The King of Tunis at Habsburg Courts
10:35-11am Tea and coffee break
11am-12:15pm SECOND SESSION: SHIFTS IN BOOKS 
- Daniel Ruppel, Brown University & Roger Williams University: Imaginary Passings: Shifting Genres and Syncopated Time in the Entry of the Queen Gijllette
- William S. Monroe, Brown University, Hay library: On the Use of Roman and Arabic Numerals in Earliest Printed Books 
- Tara Nummedal, Brown University: Arhythmic Reading and Alchemical Practice
12:15-3pm LUNCH BREAK / OPTIONAL ACTIVITIES
12:45-2:45pm Prints & Drawings Exhibition, curated by Jamie Gabbarelli (4th floor of museum)
1:15-2pm Demo: tempera, Rich Gann (Museum lobby)
2-2:45pm Workshop: engraving, Andrew Raftery (Benson Hall)
1:45-2:45pm 30-mn tours of the Early Modern collections, RISD Museum (Suzanne Scanlan, Susan Ward, Maureen O' Brien, Pascale Rihouet).
3-3:45pm THIRD SESSION: BODIES IN MOTION 
- Chris Yates, Brown University: "The highways are stopp'd with them": Circulation the City in The Roaring Girl (1611)
- Todd Borgerding, Rhode Island College:
Counterpoint, Improvisation, and Bodies in Motion
3:45-4:30pm GUEST DISCUSSANT: Evelyn Lincoln, Brown University & OPEN DISCUSSION
4:45pm-6pm Finale: CONCERT AND RECEPTION (Fleet library)
Please visit the NERC website:
http://www.new-england-renaissance-conference.org/?page_id=241
Reference:
CONF: Motion, Rhythm, Shifts (Providence, 5 Oct 19). In: ArtHist.net, Sep 15, 2019 (accessed Jun 3, 2020), <https://arthist.net/archive/21529>.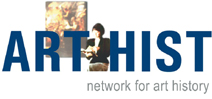 Contributor: Pascale Rihouet
Contribution published: Sep 15, 2019
Add to Facebook