CFP: L'Anti Le Brun (Paris, 16-17 Dec 19)
Paris, December 16 - 17, 2019
Deadline: Sep 3, 2019
L'Anti Le Brun, du Versailles de Louis XIV au Louvre de la République
Paris, 16-17 décembre 2019
(english version below)
Journées d'études organisées à l'occasion du 4e centenaire de la naissance de Le Brun
Centre Georges Chevrier (Université de Bourgogne/CNRS, UMR 7366), Centre allemand d'histoire de l'art
Les colloques sur un artiste pour un anniversaire de sa naissance ont souvent pour ambition de consacrer un artiste. Le but de celui présenté ici est plutôt d'étudier sa légende noire, encore peu étudiée.
Car avant même la disparition de Colbert, Nicolas Mignard et d'autres personnes à la cour de Louis XIV (Louvois) ou à la ville (Simon Jaillot) cherchèrent à mettre en difficulté l'autorité que Le Brun avait prise dans le domaine des arts. Cette rivalité se transforma en critique acerbe chez Roger de Piles autour de 1700.
Par la suite, sa peinture put constituer un repoussoir pour bien des artistes, de Watteau à Delacroix. A la différence de Poussin, il fit rarement l'objet d'éloges ou de copies.
Dans l'historiographie, Le Brun fut rapidement assimilé à l'Académie et à ce qui était jugé comme ses méfaits, et à l'absolutisme louisquatorzien, et fut ainsi qualifié de « dictateur des arts ». Les musées ne rendirent pas toujours justice au peintre de Versailles, préférant montrer les peintres de la réalité, et c'est simplement en 1994 que l'on put revoir les toiles qui avaient fait la célébrité du peintre au XVIIe siècles : les batailles d'Alexandre.
En étudiant aussi bien la littérature artistique que la muséographie, les destructions (l'escalier des ambassadeurs), les silences ou les absences (dans les collections des pays étrangers) comme les critiques explicites, ce colloque souhaiterait examiner sur la longue durée la réception critique d'un peintre. Contrairement à bien des expositions sur les artistes français du XVIIe siècle, la grande exposition de Versailles de 1963 ne permit pas de faire découvrir le peintre. Il y a aussi une actualité contemporaine de la non réception de Le Brun. Il pourrait être également intéressant d'interroger quelques lieux et contextes de découvertes ou d'engouements (comme la politique actuelle du Metropolitan Museum) et quelques communications analysant les mises en valeurs de l'artiste seront acceptées pour faire contre-point.
Ce colloque est bien conçu comme un lieu débat, un atelier de réflexion : un large temps sera accordé aux discussions, et il pourra s'appuyer en particulier sur des travaux de jeunes chercheurs.
A coté d'enquêtes plus traditionnelles sur le marché de l'art, l'historiographie, les copies, il souhaiterait ouvrir les recherches sur la réception, sur la présentation des œuvres (notamment avec des visites in situ), voire d'étude de cas de restaurations en fonction d'une idée a priori de l'artiste, et d'analyse de commémoration.
Le colloque durera deux jours: une journée et demi au Centre allemand d'histoire de l'art, une demi journée de visite ateliers.
Un comité scientifique sélectionnera les projets de communication reçus. Les actes seront publiés, probablement en ligne.
Olivier Bonfait
Comité scientifique : Thomas Bohl, Olivier Bonfait, Bénédicte Gady, Thomas Kirchner, Gaelle Lafage, Matthieu Lett, Rémi Mathis, Nicolas Milovanovic,
Les propositions d'intervention sont à envoyer pour le 3 septembre 2019 à antilebruncolloquegmail.com. Elles doivent contenir le projet de communication (500 mots) et un bref profil biographique (4-5 lignes). Les résultats seront communiqués avant le 15 septembre.
Le Centre Chevrier devrait pouvoir prendre en charge une partie des frais de déplacement et d'hébergement pour les intervenants résidant hors de Paris.
- - - - - - - - - - -
L'Anti Le Brun, du Versailles de Louis XIV au Louvre de la République
Paris, 16-17 december 2019
Study days organized on the occasion of the 4th centenary of Le Brun's birth
Centre Georges Chevrier (Université de Bourgogne/CNRS, UMR 7366), Centre allemand d'histoire de l'art
Symposiums on an artist for an anniversary of his birth are often intended to consecrate an artist. The purpose of the one presented here is rather to study his black legend, which has not yet been studied in the case of Le Brun.
Because even before Colbert's death, Nicolas Mignard and other people at the court of Louis XIV (Louvois) or in the city (Simon Jaillot) tried to put in difficulty the authority that Le Brun had taken in the field of the arts. This rivalry turned into a bitter criticism with Roger de Piles around 1700.
Later, his painting could constitute a repellent for many artists, from Watteau to Delacroix. Unlike Poussin, it was rarely praised or copied.
In historiography, Le Brun was quickly assimilated to the Academy and what was judged to be its misdeeds, and to Louis XIV's absolutism, and was thus qualified as "dictator of the arts". Museums did not always do justice to the painter of Versailles, preferring to show the painters of reality, and it was only in 1994 that we could see again the paintings that had made the painter famous in the 17th century: the battles of Alexander.
By studying both artistic literature and museography, destruction (ambassadors' stairs), silence or absence (in foreign collections) as well as explicit criticism, this symposium would like to examine over time the critical reception of a painter. Unlike many exhibitions on 17th century French artists, the great Versailles exhibition of 1963 did not allow the painter to be discovered. There is also a actuality of the absence of reception of Le Brun. It might also be interesting to examine some places and contexts of discovery or fads (such as the current policy of the Metropolitan Museum) and some papers analyzing the artist's positive fortune will be accepted as a counterpoint.
This symposium is well conceived as a place of debate, a workshop for reflection: a large amount of time will be given to the discussions, and it will be able to rely in particular on the work of young researchers.
In addition to more traditional investigations into the art market, historiography, copies, it would like to open up research on reception, on the presentation of works (particularly with on-site visits), or even on case studies of restorations based on an a priori idea of the artist, and on analysis of commemoration.
The conference will last two days: one and a half days at the Centre allemand d'histoire de l'art, half a day of workshop visits.
A scientific committee will select the communication projects received. The proceedings will be published, probably online.
Olivier Bonfait
Scientific Committee: Thomas Bohl, Olivier Bonfait, Bénédicte Gady, Thomas Kirchner, Gaelle Lafage, Matthieu Lett, Rémi Mathis, Nicolas Milovanovic,
Proposals for intervention should be sent by 3 September 2019 to antilebruncolloquegmail.com. They must contain the communication project (500 words) and a brief biographical profile (4-5 lines). The results will be communicated before 15 September.
The Centre Chevrier should be able to cover part of the travel and accommodation costs for participants residing outside Paris.
Reference:
CFP: L'Anti Le Brun (Paris, 16-17 Dec 19). In: ArtHist.net, Jun 17, 2019 (accessed Nov 15, 2019), <https://arthist.net/archive/21089>.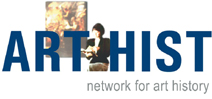 Contributor: Olivier BONFAIT
Contribution published: Jun 17, 2019
Add to Facebook