Munch and his World (London, 14 Jun 19)
London, British Museum, Stevenson Lecture Theatre, Great Russell St, Bloomsbury, June 14, 2019
This symposium coincides with a major exhibition devoted to Edvard Munch's innovative prints, 'Edvard Munch: love and angst', taking place at the British Museum until 21 July 2019.
A group of international scholars will discuss the critical influence of Munch's early years in Kristiania, his interest in travel and the inspirational effect of the cultural avant garde and new ideas in technology and science on his art and printmaking techniques.


PROGRAMME
9:30 Registration
10:00
Welcome
Hartwig Fischer, Director, British Museum
10:05
Introduction
Stein Olav Henrichsen, Director, Munch Museum
10:15
Keynote
Patricia Berman, Wellesley College
'Reading Munch's Interruptions: Memory, Matter, and the Self'
11:15
Anna Schultz Akademie der Kuenste, Berlin
'From Eugène Carrière to Max Klinger: Symbolist printmakers within the orbit of Munch'
11:40
Elin Kittelsen (Oslo)
'A Ticket to Ride: The restless modernity of Munch's literary universe'
12:00
Questions and discussion
12:30 Lunch (not provided)


14:00
Allison Morehead (Queen's University)
'Sick Prints'
14:25
Ute Kuhlemann Falck (Munch Museum, Oslo)
'Idea and Reality: Edvard Munch and the Woodcut Technique'
14:45
Questions and final discussion


To book tickets, please visit: https://www.britishmuseum.org/whats_on/events_calendar/event_detail.aspx?eventId=5299&title=Munch%20and%20his%20world&eventType=Conference
Reference:
CONF: Munch and his World (London, 14 Jun 19). In: ArtHist.net, May 21, 2019 (accessed Sep 23, 2019), <https://arthist.net/archive/20895>.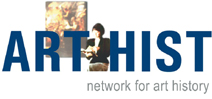 Contributor: Grant Lewis, London
Contribution published: May 21, 2019
Add to Facebook