PhD studentship, British Museum and University of Brighton
British Museum and University of Brighton, October 01, 2019
Application deadline: May 7, 2019
Exhibition Design at the British Museum: Histories and Legacies
AHRC Collaborative Doctoral Partnership Studentship in collaboration with the British Museum and University of Brighton

The University of Brighton and the British Museum are pleased to announce a funded studentship for doctoral research, awarded under the AHRC's Collaborative Doctoral Partnership Scheme.
'Exhibition Design at the British Museum: Histories and Legacies' will examine how museum exhibition design practice has emerged and adapted since its initial formalisation in the mid-twentieth century. The successful applicant will gain a unique opportunity to undertake a 6-month placement in the Exhibitions department at the British Museum to support their understanding of how the history of exhibition design at the British Museum has influenced contemporary practice.
The studentship will be supervised by Dr Claire Wintle, University of Brighton, and Jane Bennett, Senior Project Manager, Exhibitions, British Museum, and Stuart Frost, Head of Interpretation & Volunteers, British Museum. The studentship can be studied full or part-time, is funded at standard AHRC rates and will begin 1 October 2019.
For more information on how to apply for this studentship, the deadline for which is 5pm Thursday 7 May 2019, see the below website.
https://www.brighton.ac.uk/research-and-enterprise/postgraduate-research-degrees/funding-opportunities-and-studentships/2019-ahrc-exhibition-design.aspx
Reference:
STIP: PhD studentship, British Museum and University of Brighton. In: ArtHist.net, Apr 12, 2019 (accessed Dec 5, 2019), <https://arthist.net/archive/20625>.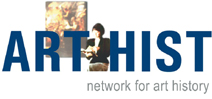 Contributor: Claire Wintle
Contribution published: Apr 12, 2019
Add to Facebook