Symposium on Caricature (New York, 16 Oct 11)
Metropolitan Museum of Art, October 16, 2011
Sunday at the Met: A Program in Connection with the Exhibition
Infinite Jest: Caricature and Satire from Leonardo to Levine
Sunday, October 16, 2011, 2:00 - 4:30 p.m.
The Grace Rainey Rogers Auditorium
The Metropolitan Museum of Art
1000 Fifth Avenue at 82nd Street
NY, NY 10028
Free Admission
Moderators: Constance McPhee and Nadine Orenstein, Department of Drawings and Prints, Metropolitan Museum of Art
From Italian Caricatura to British Caricature, 2:00–2:40 p.m.
Douglas Fordham, University of Virginia
From Caricature to Comics: A Brief History, 2:40–3:20 p.m.
Patricia Mainardi, The Graduate Center, The City University of New York
A Guerrilla Street Posterer's Field Guide on the Use Value of Art History (and Art Museums) in the Perpetration of Contemporary Caricature, 3:20–4:20 p.m.
Robbie Conal, guerrilla poster artist
Reference:
CONF: Symposium on Caricature (New York, 16 Oct 11). In: ArtHist.net, Oct 10, 2011 (accessed Oct 29, 2020), <https://arthist.net/archive/2008>.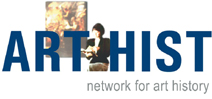 Contributor: Patricia Mainardi
Contribution published: Oct 10, 2011
Add to Facebook