Journal of Curatorial Studies, 7.2
NEW ISSUE AVAILABLE
Journal of Curatorial Studies 7(2): Living Display
https://www.intellectbooks.co.uk/journals/view-issue,id=3670/
Living display articulates a practice generated at the intersection of the body and exhibition. At root is the recognition that corporeality serves a complex site for the inscription of knowledge and the enactment of cultural processes. Human exhibition raises fundamental questions about the dynamics of display, the porous division between art and life, the conventions of aesthetic engagement, and the problematics and possibilities of presence. As can be seen by the range of articles in this issue (7.2) and the next (8.1) of the Journal of Curatorial Studies, living displays can be located in multiple historical and geographical locations, and can convey a heterogeneity of significations. The quality of the framing may vary greatly, yet living displays share the aspect of emphatic bodily presence.
Exhibitions of living people may involve simple pedestals or platforms upon which people are singled out for public viewing, as in the conventions of a circus sideshow. Or they may entail more elaborate installations such as in the construction of villages that simulate particular cultures or historical eras. Whether occupying department store windows, museums, arenas, architectural niches, living room parlours or street corners, these practices of self-exhibition strategically frame the body for compelling meaning and affect. Given the diversity and range of living display practices, the articles in these two special issues resonate with complementary thematics and dynamics. Considering human exhibitions through the lens of curatorial studies elaborates their contextual specificity, theoretical problematics and praxical interrogations.
Editorial: Living Display
JENNIFER FISHER and JIM DROBNICK
ARTICLES
Art, Nightlife and the Complexities of Participation: New York's Area (1983–87)
CRAIG HOUSER
Living Statuary in American Physical Education: Greek Revivalism at Springfield College
SYNTHIA SYDNOR
Monitoring the Scientist's Body: The Biosphere 2 Human Exhibition
JANNA JONES and DANA BEASLEY
Museums of the Living Dead: Performance, Body and Memory at Living History Museums
STEPHEN GAPPS
CURATORIAL REFLECTION
Bones of Contention: Curating the Work of nichola feldman-kiss
MICHELLE GEWURTZ and CATHERINE SINCLAIR
EXHIBITION REVIEWS
Vibrafusionlab: Bridging Practices in Accessibility, Art and Communication
SHAUNA JEAN DOHERTY
Marx200
IZABEL GALLIERA
Mika Rottenberg, Cosmic Generator
KATARINA VELJOVIC
BOOK REVIEWS
Feminismo y arte latinoamericano: Historias de artistas que emanciparon el cuerpo, Andrea Giunta
CYNTHIA FRANCICA
I Can't Work Like This: A Reader on Recent Boycotts and Contemporary Art, Joanna Warsza and the Participants of the Salzburg International Summer Academy of Fine Arts (Eds)
CHLOE GEOGHEGAN
The Journal of Curatorial Studies is an international, peer-reviewed publication that explores the increasing relevance of curating and exhibitions and their impact on institutions, audiences, aesthetics and display culture. Inviting perspectives from multiple academic fields, the journal welcomes a diversity of disciplinary approaches on curating and exhibitions broadly defined. By catalyzing debate and serving as a venue for the emerging discipline of curatorial studies, this journal encourages the development of the theory, practice and history of curating, as well as the analysis of exhibitions and display culture in general.
Visit the Journal on Facebook and online for a free sample issue:
http://www.facebook.com/JournalOfCuratorialStudies
http://www.intellectbooks.co.uk/journals/view-Journal,id=205/
Reference:
TOC: Journal of Curatorial Studies, 7.2. In: ArtHist.net, Jan 13, 2019 (accessed Jun 19, 2019), <https://arthist.net/archive/19911>.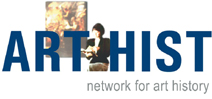 Contributor: Jim Drobnick and Jennifer Fisher
Contribution published: Jan 13, 2019
Add to Facebook