Lectures of the British Institute (Florence, 6 Feb-17 Apr 19)
The British Institute Library, Palazzo Lanfredini, Lungarno Guicciardini 9, Firenze, January 9 - April 17, 2019
Cultural Programme of the British Institute of Florence – Winter Season
Selection of art-historical lectures:
06/02 Sara Taglialagamba (Museo Galileo): "Leonardo da Vinci: beauty and utility"
27/02 Julia Grigg and Giuliana Ericani: "The eyes that look the secret story of Bassano's 'Hunting dogs'"
06/03 Jeffrey Pike (Washington University in St. Louis): "Howard Pyle: American master, studente di Firenze"
13/03 Duncan Geddes (Imperial College London): "Lovely faces: the biology of beauty"
20/03 Dario Donetti (Kunsthistorisches Institut in Florenz): "Giuliano da Sangallo's non-conformist Renaissance"
17/04 Mark Roberts (The British Institute of Florence): "Resurrection: the iconography of Easter"
All events take place on Wednesdays at 18.00 at the British Institute Library, Palazzo Lanfredini, Lungarno Guicciardini 9, Firenze.
The programme is open to members of the British Institute of Florence: membership options range from 24 hours (€6) to Life (€600).
For more information: librarybritishinstitute.it
Reference:
ANN: Lectures of the British Institute (Florence, 6 Feb-17 Apr 19). In: ArtHist.net, Jan 11, 2019 (accessed Jun 19, 2019), <https://arthist.net/archive/19856>.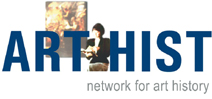 Contributor: Giulia Galeazzi
Contribution published: Jan 11, 2019
Add to Facebook