State (Re)Construction and Art (Warsaw, 19-22 Nov 18)
Warsaw, Royal Castle, Plac Zamkowy 4, November 19 - 22, 2018
State (Re)Construction and Art in Central and Eastern Europe 1918-2018
Free admission, all welcome.


PROGRAM
DAY 1 / Monday, 19 November 2018
08:30 – 09:00 Registration
09:00 – 09:15
WELCOMING ADDRESS
Prof. Wojciech Fałkowski, Director of the Royal Castle in Warsaw
Prof. Bogdan Góralczyk, Director of the Centre for Europe, the University of Warsaw
09:30 – 09:45
OPENING REMARKS
Irena Kossowska, Agnieszka Chmielewska, Marcin Lachowski (conveners of the event)
09:45 – 10:30
KEYNOTE LECTURE
Prof. Andrzej Nowak, tbc
10:30 – 12:00
SESSION 1, War: Reshaping of National Identity?
Sofia Korol
Performing daily thing, creating eternal thing: Ukrainian art on the fronts of the World War I as an integral part of the formation of national identity
Dace Lamberga
Independence. State. Power – Latvian art from classical modernism till Nowadays
Thekla Musäus
Civil War – Communist upheaval – attack of the white slaughterers?
12:00 – 12:30 Coffee break


12:30 – 14:00
SESSION 2, Aestheticization of Politics – Ideologization of Aesthetics:
Panel I
Olesia Semchyshyn-Huzner
Ways of the national idea implementation in the portrait gallery of the Ukrainian People's Republic leaders on the example of the works by Petro Kholodnyi and Yurii Mahalevskyi
Marina Dmitrieva
Between Russia and Europe. Ukrainian modernism and the cultural politics of the Ukrainian state, 1918-1930s
Ginta Gerharde-Upeniece
Olgerds Grosvalds (1884-1962). The leading role of creation of national Identity and European Perspective for Latvian art 1920s – 1930s
14:00 – 15:00 Lunch break


15:00 – 16:30
Panel II
Miriam Wilhelm
Vjera Biller. On art and identity in Interwar Yugoslavia
Milan Pech
In/tolerance to visual anti-Semitism in Czechoslovakia 1918–1948
Beata Hock
Before abstraction triumphed over realism: the political uses of modern art
16:30 – 17:00 Coffee Break


17:00 – 18:00
Panel III
Erwin Kessler
Romanian ethno-aesthetics from the 1920s until 2000
Piotr Majewski
"Poles Forming the National Flag": artistic reflection on the transformation of the political system in post-1989 Central and Eastern Europe
20:00 – 22:00 Dinner at SAMSON Restaurant at the Old Town


DAY 2 / Tuesday, 20 November 2018
09:00 - 10:30
SESSION 3, Discourses on Art as Political Instrument
Lefteris Spyrou
Art history and cultural policy in Greece in the post-World War II era (1949-1967)
Timo Saalmann
(Re-)Inventing Prussia in the Cold War. The Prussian Heritage Foundation
Maria G. Moschou
Collecting Avant-Garde in the USSR: the case of the George Costakis Collection
10:30 – 11:00 Coffee break


11:00 – 13:00
SESSION 4, Art Exhibitions as Vehicle for Political Propaganda:
Panel I
Mária Orišková
Inter-national relations and art exhibition policies in Communist Czechoslovakia
Katarina Lopatkina
Western modern art exhibitions in USSR in 1930s-1950s
Patricia García-Montón González
1956. Old Masters and the ephemeral borders
Pavlína Morganová
Somewhere something in 1969
13:00 – 14:00 Lunch break


14:00 – 15:30
Panel II
Cristina Moraru
Art exhibitions as forms of political resistance. Creating artistic counter-narratives in Central and Eastern Europe
Stella Pelše
Local / global Latvian art at the Venice Biennale
Margareta Scherf
"Polish" art after 1989 – the influence of the state on the Polish national idea
15:30 – 16:00 Coffee break


16:00 – 18:30
SESSION 5, Architecture as Instrument of State Cultural Policy
Paulius Tautvydas Laurinaitis
City in Interbellum Lithuania (1918-1940)
Jindřich Vybíral
The national or the universal, the monumental or the modern? The architectural representation of Czechoslovakia between the wars
Renāte Čaupale
Architecture and representation: the Palace of Writers in Sigulda
Veronika Rollova
Prague Castle and its role in a legitimisation of socialist rule in Czechoslovakia (1948–1968)
Karel Truu
Polish restorers in Tallinn
DAY 3 / Wednesday, 21 November 2018
09:00 - 11:00
SESSION 6, In Defiance of State
Vita Susak
The Archipenko brothers: discussion about the national art
Angelina Petrova
Forms of resistance against social realism institutions in Bulgaria and Poland. Reflexions and legitimacy of "New Music" representatives from Bulgaria on "Polish Autumn" during the 60s
Pamela Browne
Contesting legitimacy: from the photo club to fine art subjective documentary―Andrejs Grants Latvia: changing and unchanging reality
Kamila Leśniak
Photo-documentary in Poland around 1956 - a reconstruction of the national identity?
11:00 – 11:30 Coffee break


11:30 – 13:00
SESSION 7, Church and State Integration
Giedrė Jankevičiūtė
About two rays in the Stadtkrone of Kaunas, the provisional capital of Lithuania
Marcus van der Meulen
One Ideology, two views: churches in Warsaw and East Berlin 1945-1975
Erzsébet Urbán
Monument preservation during the Socialism. Restorations and reconstructions of Hungarian Roman Catholic churches in the 1960-1970s
13:00 – 14:00 Lunch break


14:00 – 15:30
SESSION 8, Cultural Specificity of East-Central Europe:
Panel I
Agnieszka Chmielewska
Universal or national? Making art in European periphery
Éva Forgács
History too fast
Nadja Gnamuš
The concept of Eastern art and self-historicization
15.30 - 16.00 Coffee break


16:00 – 17:00
Panel II
Agata Jakubowska
Magdalena Radomska, Horizontal Art History and After. Endnotes to Piotr Piotrowski's History of East-Central European Art
Beata Hock
"Globalizing East European Art Histories: Past and Present". A book dedicated to Piotr Piotrowski
17:00 – 18:00 CLOSING DISCUSSION


DAY 4 / Thursday, 22 November 2018
10:00 – 12:00
Curatorial tour through the exhibition "Signs of Freedom" at the Royal Castle
Reference:
CONF: State (Re)Construction and Art (Warsaw, 19-22 Nov 18). In: ArtHist.net, Oct 11, 2018 (accessed May 26, 2019), <https://arthist.net/archive/19199>.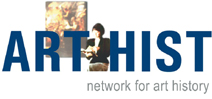 Contributor: Agnieszka Chmielewska
Contribution published: Oct 11, 2018
Add to Facebook