Media of Exactitude (Basel, 3-5 Oct 18)
Universität Basel, 03. - 05.10.2018
MEDIA OF EXACTITUDE IN THE HUMANITIES, ARTS, AND SCIENCES
Universität Basel, 4-5 October, 2018
Graduate Student Workshop, 3 October, 2018
Thursday, 4 October, 2018
The conference is open to the public.
13:30-14:00
Welcome
Markus Krajewski (Basel)
Introductory Remarks
Antonia von Schöning (Basel)
14:00-15:30
Panel One: Literature and Exactitude
Chair: Christoph Hoffmann (Lucerne)
Literariness and Exactitude in the Human Sciences
Oliver Simons (New York)
Genies der Wahrnehmungen: Der Militär als Mathematiker und Künstler im Denken des 18. Jahrhundert
Andrea Albrecht/Tilman Venzl (Heidelberg)
15:30-16:00 Coffee break
16:00-17:30
Panel Two: Pedantry and Precision
Chair: Lea Bühlmann (Fribourg)
The Pedant and the Practices of Fault-Finding
Markus Krajewski (Basel)
Precision Abroad: Marianne Schmidl and the Debate on African Numbers
Anna Echterhölter (Vienna)
17:30-18:00 Coffee break
18:00-19:30
Round Table: Exactitude in the Sciences
Omar Nasim (Regensburg), Aleks Scholz (St Andrews), Barbara Koch (Freiburg)
Moderation: Alexander Honold (Basel) Followed by Apéro riche


Friday, 5 October, 2018
9:00h-9:30
Introductory Remarks
Monika Dommann (Zurich)
9:30h-10:30
Panel Three: Mapping and Sensation
Chair: Antonia von Schöning (Basel)
Differing Degrees of Exactitude in Planimetric Drawings
Tom Steinert (Berlin/Weimar)
Negotiating Precision: Measuring, Categorizing, and Sensing Color in Beer Tasting Sessions
Lorenza Mondada (Basel)
10:30-11:00 Coffee break
11:00-12:30
Panel Four: Media of Comparison
Chair: Rahel Villinger (Zurich)
Grasping the Elusive tertium comparationis: Challenges of Exactitude in Practices of Comparative Viewing
Joris Corin Heyder (Bielefeld)
Autopsy and Collation
Mario Wimmer (Basel)
12:30-13:30 Lunch break
13:30-15:30
Panel Five: Visualization and Calculation
Chair: Monika Wulz (Zurich)
The Limits of Calculation in the 1980s
Jimena Canales (Urbana Champaign/Cambridge)
Between Exactitude and Aboutness: The Photographic Image as Data
Estelle Blaschke (Lausanne)
Films of Flows: The Camera as a Measuring Device
Mario Schulze/Sarine Waltenspül (Zurich)
15:30-16:00 Coffee break
16:00-17:30
Round Table: Genauigkeit in der Kunst/Exactitude in the Arts
(in German and English)
Hanspeter Giuliani (Basel), Hanna Hölling (London), Kathrin Resetarits (Vienna)
Moderation: Noémie Etienne (Berne)
18:00-19:30
Alte Universität, Rheinsprung 9, Hörsaal U101 Keynote Lecture
Precision in Paris
Lorraine Daston (Berlin/Chicago) Moderation: Markus Krajewski (Basel)


GRADUATE WORKSHOP
eikones Forum, Rheinsprung 11 Mittwoch, 3. Oktober 2018
Der Workshop findet in deutscher Sprache statt und ist öffentlich. Bitte kündigen Sie uns Ihre Teilnahme unter genauigkeitunibas.ch an!
9:30-10:30
Begrüssung
11:00-12:30
Panel Eins: Schwellenräume der Un/Genauigkeit
Mittelzustand zwischen Leben und Tod: Vom Unvermögen der genauen Todesfeststellung in der Sattelzeit
Nina Kreibig (Berlin)
Ultima mano: Zur Genauigkeit/Ungenauigkeit der Vollendung in der Malerei des Barocks
Laura Valterio (Basel)
Das ›un/genaue‹ Bild des Taktilen: Die europäische Pulskurve und die Darstellung der Pulseigenschaften in der chinesischen Medizin
Li-Chun Lee (Berlin)
Mittagspause
14:00-15:30
Panel Zwei: Technische Visualisierungen
Bildtechniken der Präzision in der Entwicklung visueller Statistik bei William Playfair
Judith Sieber (Lüneburg)
Fraktale Geometrie avant la lettre: Präzision und Kontingenz in Carl Koppers Wolkenphotogrammetrie um 1896
Sara Hillnhütter (Berlin)
In messbare Nähe rücken: Die mediale Genauigkeit des stereophotogrammetrischen Modells
Kohei Suzuki (Berlin)
16:00-17:00
Panel Drei: Aufzeichnungsverfahren und Spurensicherung
Detection as Science of Exactitude? Charles Warren Adams'
»The Notting Hill Mystery« (1865)
Sarah Link (Freiburg)
Der Film als ›Spiegel der Welt‹? Pier Paolo Pasolinis »Il Vangelo Matteo« als medien- und erkenntnistheoretische Auseinandersetzung mit dem Dokumentarismus-Paradigma des Neorealismo
Tilman Schreiber (Jena)
17:00-18.00
Schlussdiskussion
Reference:
CONF: Media of Exactitude (Basel, 3-5 Oct 18). In: ArtHist.net, Sep 14, 2018 (accessed Jul 19, 2019), <https://arthist.net/archive/18860>.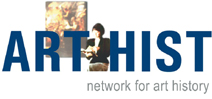 Contributor: Lisa Cronjäger
Contribution published: Sep 14, 2018
Add to Facebook