Rock, Pebble, Quarry: The Sculptural Lives of Stone (Leeds, 14 Jul 18)
Henry Moore Lecture Theatre, Leeds Art Gallery, July 14, 2018
Rock, Pebble, Quarry: The Sculptural Lives of Stone
Saturday 14 July, 10-5.30pm
Organised by the Henry Moore Institute in collaboration with Leeds Art Gallery
Join us in the Henry Moore Lecture Theatre in Leeds Art Gallery for a day of presentations from writers, art historians, curators, artists and poets about the material lives led by stone. Staged to accompany the display 'Rock, Pebble, Quarry', part of The Sculpture Collections, this conference explores these ideas across art history, geology and poetry.
Book at www.henry-moore.org/whats-on
The conference is free of charge
DRAFT PROGRAMME:
10-10.30:
Registration and opportunity to view Rock, Pebble, Quarry exhibition
10.30-45:
Welcome: Dr Jon Wood (Henry Moore Institute)
10.45-12.30:
Session 1: Rock
Chair: Thalia Allington-Wood (University College London)
Ian Duhig (freelance poet and writer)
'Stones on the Tongue'
Dr Andrew Moore (independent)
'The Fascination of Stone'
12.30-1.30: Lunch
1.30-3pm:
Session 2: Pebble
Chair: Nigel Walsh (Leeds Art Gallery)
Dr Jeremy Noel-Tod (University of East Anglia)
'Foolishly Admired': the Pebble as Poetic Object'

Dr Will Atkin (Courtauld Institute of Art)
'Earnshaw's Prank Pebble: Some Notes on Deception and Failure'
3-3.20: Tea
3.20-4.50:
Session 3: Quarry
Chair: Dr Jon Wood

Dr Donna Roberts (University of the Arts, Helsinki)
'"An Indivisible Heritage": Roger Caillois' Eco-Phenomenology of Stones'

Hannah Sofaer (Portland Sculpture and Quarry Trust)
'The Interrelationship of Art and Place'
with a response from Peter Fillingham (sculptor/curator)

5-5.30: Poetry readings in the Gallery: 'Petrichor'
Introduced by Nigel Walsh
Vahni Capildeo (Douglas Caster Cultural Fellow in Poetry, University of Leeds)
Ian Duhig
Michael McKimm (poet/Librarian, Geological Society of London)
Quellennachweis:
CONF: Rock, Pebble, Quarry: The Sculptural Lives of Stone (Leeds, 14 Jul 18). In: ArtHist.net, 03.07.2018. Letzter Zugriff 17.11.2018. <https://arthist.net/archive/18545>.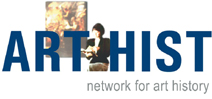 Beiträger: Kirstie Gregory
Beitrag veröffentlicht am: 03.07.2018
Zu Facebook hinzufügen