CFP: Bauhaus and Greece (Athens, 30 May-1 Jun 19)
Athens, Greece
Deadline: Sep 30, 2018
NEW DEADLINE FOR SUBMITTING ABSTRACTS: 30 September 2018
Due to the great interest in the conference, the new deadline for submitting abstracts is September 30, 2018. The thematic areas and specifications remain unchanged. It is also self-evident that all abstracts submitted till now are valid.


Conference: Bauhaus and Greece The Idea of Synthesis in Art and Architecture
30th May-1st June 2019, Athens, Greece
For the 100th anniversary of the foundation of Bauhaus, the Athens School of Fine Arts and the Staatliche Akademie der Bildenden Künste Stuttgart are organising an international conference titled 'Bauhaus in Greece'. The conference will take place in Athens from 30 May to 1 June 2019.
The Conference will comprise two general thematic areas:
1. Bauhaus´s significance for and influence on the arts and architecture in Greece.
2. Bauhaus´s influence on other countries and art education.
The conference will be accompanied by publications and further events on Bauhaus culture, which will be announced in due course.
The conference is arranged in partnership with the Hellenic Institute of Architecture (EIA).
• General information: bauhaus2019.asfa.gr
• Please submit your abstract to bauhaus2019asfa.gr.
You can use this address for related queries.
The deadline to submit the abstract is: Friday, 25 May 2018
Conference proceedings will be published.
Participation is free of charge.
Andreas Giacumacatos, Professor of Architecture at the Department of Theory and History of Art at the Athens School of Fine Arts, and Sokratis Georgiadis, Professor of History and Theory of Architecture and Design History at the State Academy of Fine Arts Stuttgart oversee the scientific and organisational aspects of the conference and related events."
Reference:
CFP: Bauhaus and Greece (Athens, 30 May-1 Jun 19). In: ArtHist.net, Jun 14, 2018 (accessed May 26, 2019), <https://arthist.net/archive/17958>.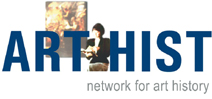 Contributor: ANDREAS GIACUMACATOS, ATHENS SCHOOL OF FINE ARTS
Contribution published: Jun 14, 2018
Add to Facebook