Wiss. Mitarbeit, Universität Frankfurt a.M.
Frankfurt am Main, 01.06.2018 - 31.05.2021
Application deadline: Mar 27, 2018
[English version below]
Die Johann Wolfgang Goethe-Universität Frankfurt am Main ist mit über 46.000 Studierenden und rund 4.600 Beschäftigten eine der größten Hochschulen in Deutschland. 1914 von Frankfurter Bürgern gegründet und seit 2008 wieder in der Rechtsform einer Stiftung besitzt die Goethe-Universität ein hohes Maß an Eigenständigkeit, Modernität und fachlicher Vielfalt. Als Volluniversität bietet die Goethe-Universität Frankfurt auf fünf Campus in insgesamt 16 Fachbereichen 100 Studiengänge an und besitzt gleichzeitig eine herausragende Forschungsstärke.
Am Kunstgeschichtlichen Institut (Fachbereich Sprach- und Kulturwissenschaften) der Goethe-Universität Frankfurt, ist zum 01.06.2018, die Stelle einer/eines
Wissenschaftlichen Mitarbeiterin/Mitarbeiters (E13 TV-G-U, halbtags )
zu besetzen. Die Stelle ist zunächst für 3 Jahre mit der Option auf Verlängerung befristet. Eine zusätzliche Aufstockung auf 75% für die Dauer von 2 Jahren ist möglich. Die Stelle ist der Professur für Kunstgeschichte mit dem Schwerpunkt Mittelalter zugeordnet.
Die/der zukünftige Stelleninhaberin/er soll folgende Aufgaben wahrnehmen:
- Mitarbeit an Lehrveranstaltungen
- Durchführung eigener Lehrveranstaltungen
- Studienberatung
- Mitarbeit in der Institutsverwaltung und ferner an Forschungsprojekten der Professur.
Darüber hinaus wird Gelegenheit zur selbstbestimmten Forschung und Weiterqualifikation gegeben.
Einstellungsvoraussetzung ist ein abgeschlossenes wissenschaftliches Hochschulstudium im Fach Kunstgeschichte sowie ein Forschungsprojekt mit Schwerpunkt in den mittelalterlichen Bildkünsten, vorzugsweise ein Habilitations- oder ein fortgeschrittenes Dissertationsprojekt.
Die Universität tritt für die Gleichberechtigung von Frauen und Männern ein und fordert deshalb nachdrücklich Frauen zur Bewerbung auf. Menschen mit Behinderungen werden bei gleicher Qualifikation vorrangig berücksichtigt.
Bewerbungen richten Sie bitte per E-Mail (eine Datei) mit den üblichen Unterlagen inklusive eines Abstracts zum Forschungsvorhaben (max. drei Seiten) und ggf. Probetext (Kapitel der Dissertation oder Aufsatz) bis zum 27.03.2018 an: i.muellerskunst.uni-frankfurt.de.
–––
The Goethe-University Frankfurt am Main is one of the biggest universities in Germany with 46.000 students and round about 4.600 employees. Founded in 1914 by citizens, calls itself Foundation University since 2008 with a high level of autonomy, modernity and diversity. The Goethe-University is a comprehensive university with 5 campuses, 16 faculties,100 study paths and a groundbreaking research.
The Art History Department at the Goethe University Frankfurt/Main is seeking to fill the position of a
Research Assistant,
(E13 TV-G-U, part-time)
starting 1st June, 2018. The position is initially limited to 3 years (with an extension option). There is the opportunity to increase working time up to 75 % over the period of 2 years. This position reports to the professor of medieval art history.
Remit:
- contribute to the provision of departmental teaching
- developing and teaching their own courses
- tutorial advice to students
- participation in the administrative running of the institute
- providing research assistance to the professor
In addition there will be the opportunity to undertake an independent research project and work proactively towards his/her further professional development.
The University is committed to a policy of providing equal employment opportunities for both men and women alike, and therefore encourages particularly women to apply for the position/s offered. Individuals with severe disability will be prioritized in case of equal qualification.
What we expect:
Candidates should have a university master degree in art history as well as a research project in the field of medieval art history preferably a habilitation or well-advanced dissertation project.
Applications are welcome in German and English and should include the usual supporting documentation (CV, list of publications) as well as an abstract of the candidate's research proposal of no more than 3 sides, and a writing sample (chapter of dissertation or article where applicable). Please send the application as an email attachment (a single file) until 27th March 2018 to i.muellerskunst.uni-frankfurt.de.
Reference:
JOB: Wiss. Mitarbeit, Universität Frankfurt a.M.. In: ArtHist.net, Mar 16, 2018 (accessed May 26, 2019), <https://arthist.net/archive/17602>.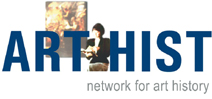 Contributor: Ilonka Müllers
Contribution published: Mar 16, 2018
Add to Facebook