CFP: Art and Politics in Britain
King's College, Cambridge Unviersity, November 7 - 08, 2011
Deadline: Jun 20, 2011
Art and Politics in Britain
7-8 November, 2011
A conference of the History of Art Department, University of Cambridge and held at King's College, Cambridge
This interdisciplinary conference will explore the relationship between art and politics in Britain from late antiquity to the present. The conference aims to provide a forum for both postgraduate and established scholars who are investigating the ways in which art can function as a tool for political legitimation, a method of political argument, and can express cultural values in material form. Potential topics for discussion will include the following:
Art's ability to influence political actions, movements, and personal worldviews
The medium and display of political art
The influence of community and collectivity in the production or function of political art
The initiative and authority of the artist
High art versus low art; avant garde versus kitsch in the reception of political imagery
Convention and tradition in political images
Methods for assessing the influence of political art
Historical case studies of nationalistic art, propaganda, political cartoons, or other political material culture
We welcome papers from scholars working on visual material in relevant fields including but not limited to history, literature, anthropology, archaeology, and sociology. To submit a paper, please send an abstract of up to 300 words to Laura Slater (lss33cam.ac.uk) by 20 June 2011. Papers should be designed to last no more than 20 minutes and submissions should include the paper title, institutional affiliation, and AV requirements.
Including light refreshments the event will be £10 for postgraduates and £15 for senior scholars.
For further information please contact one of the organisers: Laura Slater (lss33cam.ac.uk) or Chloe Kroeter (ck361cam.ac.uk).
Reference:
CFP: Art and Politics in Britain. In: ArtHist.net, May 22, 2011 (accessed Oct 1, 2020), <https://arthist.net/archive/1422>.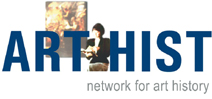 Contributor: Chloe Kroeter
Contribution published: May 22, 2011
Add to Facebook